At A Glance
$618*
Cost per semester credit hour
2 Years
Average completion time**
Accreditation
ATS (Association of Theological Schools), NWCCU
Format
Hybrid (online courses with BridgeWeek in Portland each semester)
Application Deadlines
Rolling application deadline; apply now for the next fall cohort
* All stated financial information is subject to change. Financial aid available.
** Based on taking 8 credit hours of study per term in the fall and spring semesters, 4 credit hours in the summer semester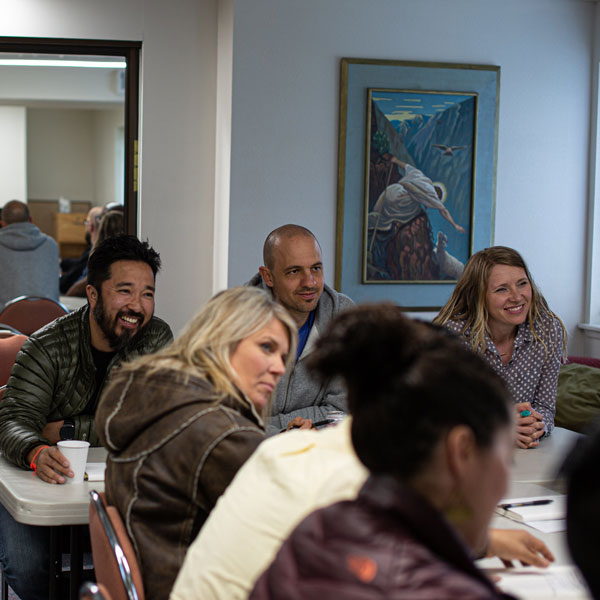 The desire to know God more truly, to understand the grace of Christ with more clarity, to see through the Spirit's eyes the beauty of redemption for a fallen world, and to lead others in their own deeper life journey – these are the roads that lead us to spiritual formation.
Our Master of Arts in Spiritual Formation will answer this call on your heart and will equip you to serve as a leader of spiritual formation ministries and as a spiritual director in the church, community and world.
At the heart of Portland Seminary is a commitment to the spiritual formation of each student. Formation into Christlikeness prepares us to engage the world for the sake of Christ, and no matter what program you pursue, you will engage in an intentionally designed spiritual formation curriculum.
What 

Will I Experience?
A curriculum that is biblically grounded and Christ-centered
An approach to biblical spiritual formation that involves the intersection of Scripture, theology, psychology, and sociocultural factors as it relates to the mission of God in the world
A robust curriculum filled with rich academic content, formational activities, accountability, and fellowship
Spiritual formation and discipleship practices necessary for spiritually guiding both individuals and communities
Spiritual direction training and an opportunity to apply for the Certification for Spiritual Directors program upon completion of the MASF
Which Spiritual Formation Degree is
Right

For You?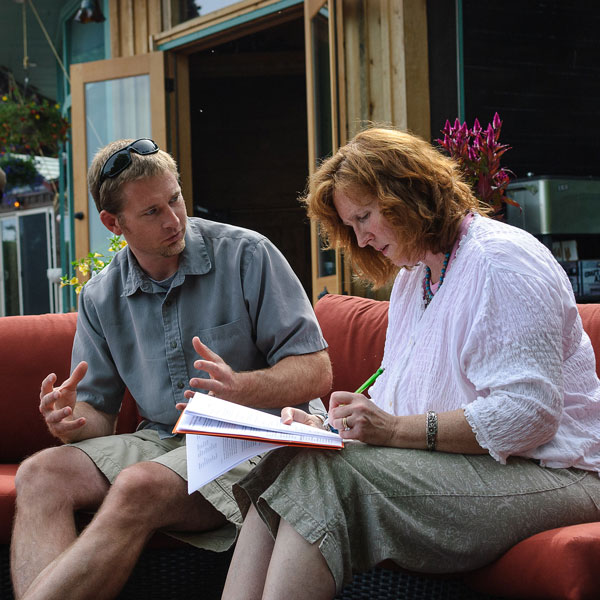 Masters in Spiritual Formation (MASF)
For those who are gifted in listening, companioning and guiding people's spiritual journeys, this program is for you. It is ideal if you feel called to formation and discipleship ministries such as directors of women's, men's, or children's ministries, spiritual directors, artists, and retreat ministries.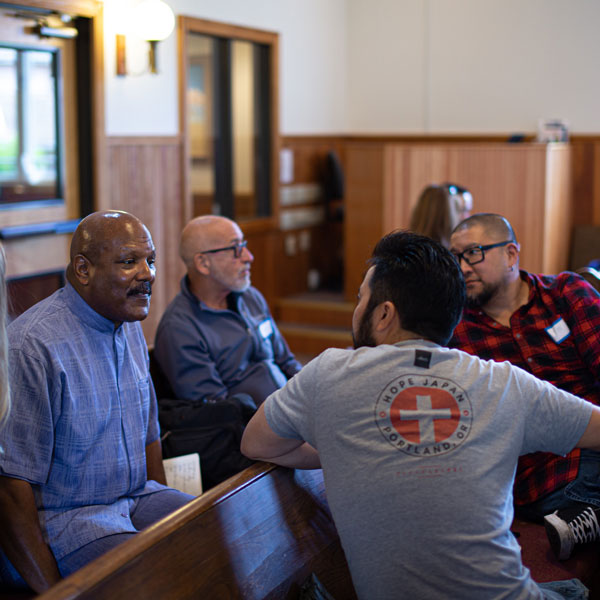 Masters in Leadership and Culture with a Specialization in Spiritual Formation & Discipleship
For those who feel a call to leadership ministries in the church or parachurch, such as associate pastors, justice advocates, campus pastors, etc., this is your ideal path. The MA in Leadership and Culture is a leadership degree, and the addition of a spiritual formation & discipleship concentration allows a focus on your own spiritual growth.
Program Experiences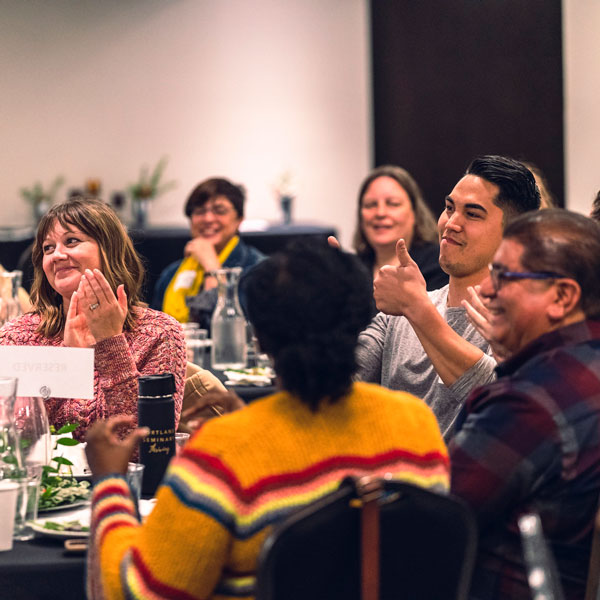 WaterFront is a required two-day online orientation for new students (with the exception of those enrolled in the spiritual direction certification program) every August. This event is full of opportunities for students to connect with faculty, other new students, make final preparations for studies, and participate in spiritual formation activities.
BridgeWeek is the seventh week of every semester when all hybrid students come to Portland for face-to-face intensives. Special events are offered throughout the week.
Flexible Format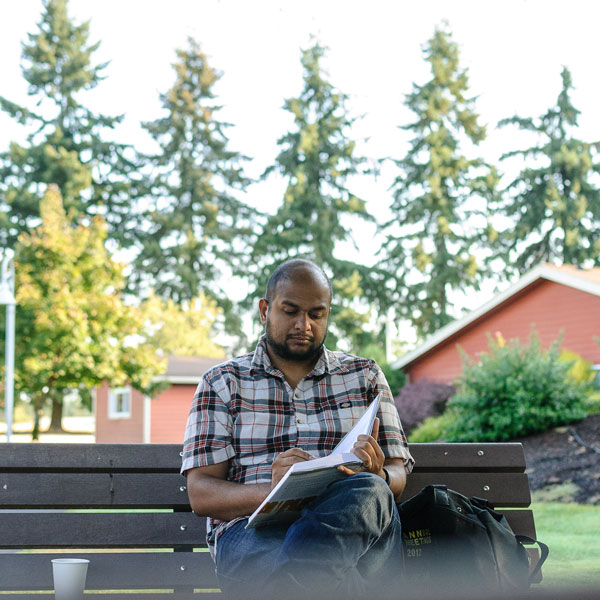 The Master of Arts in Spiritual Formation is a two-year program in which you study with diverse professors and cohort peers.
Our hybrid format blends online learning with intensive in-person instruction at two points during the year.
What does a hybrid format look like?
Connect with a vibrant cohort of learners who grow in faith and ministry skills through a variety of experiences: traditional classroom lessons, special off-site events and "hybrid" online courses.

Meet periodically through video chat for hybrid online courses or meet weekly for fully online courses

Attend BridgeWeek in Portland every October and February (7th week of classes)
Charley Liljequist
Master of Arts in Spiritual Formation, 2021
I came to Portland Seminary because I was hungry and curious. These past two years have been a container, graciously holding space for me to wrestle with big questions, to dig deep within myself, and to experience restoration. I'm so grateful for this community that cares for my personal formation as much as my education.
Questions?
Admissions Counselor, Seminary