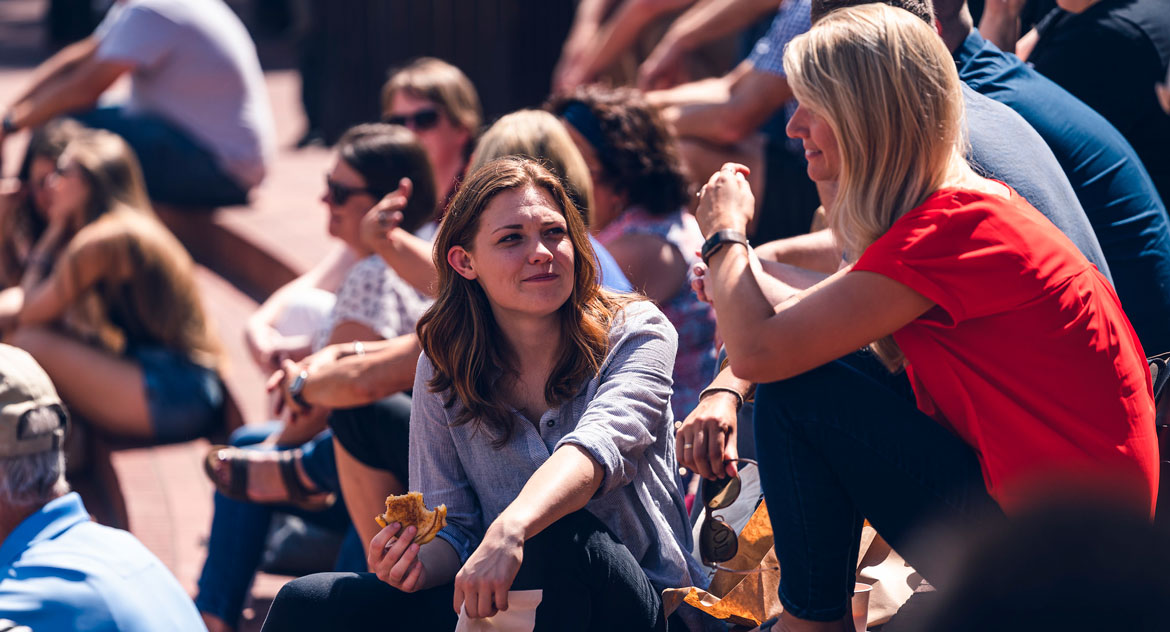 BridgeWeek
What is BridgeWeek?
At Portland Seminary, our goal is to learn in an environment of relationship with faculty and peers. The week-long BridgeWeek is the setting where interesting conversations, rich friendships, deep learning, spiritual growth, and fun happen! And when it comes to bonding with your faculty and classmates, nothing compares to BridgeWeek, a six-day-long gathering of students in our hybrid programs at the Portland Center the seventh week of each fall and spring semester.*
BridgeWeek will be held: Oct. 11-17, 2022, and Feb. 21-27, 2023
*There is no BridgeWeek in summer.
What do we do at BridgeWeek?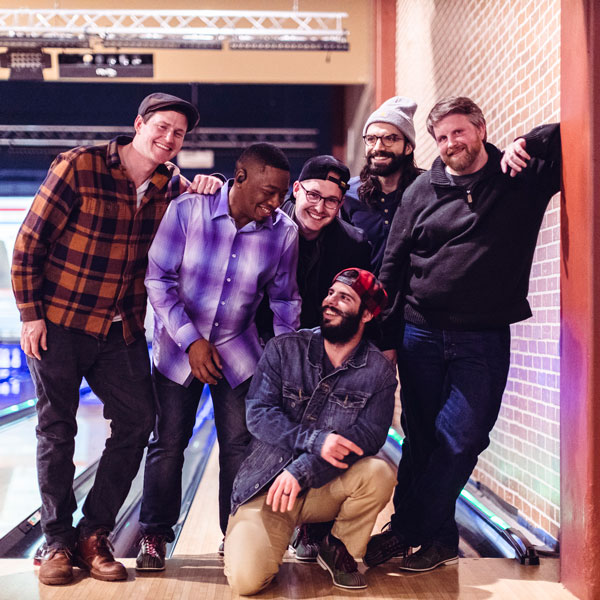 BridgeWeek runs Tuesday through Monday and includes a combination of:
In-person class time with your co-learners and faculty
In-person academic advising sessions 
Lunch panels on topics related to biblical studies, ministry leadership and spiritual formation
Note: Students are not required to stay the entire week; they need only be present on the days their courses are meeting.
All of our hybrid courses meet once per semester at the Portland Center during BridgeWeek. Any student taking a hybrid course will need to attend BridgeWeek on the days their specific courses are meeting.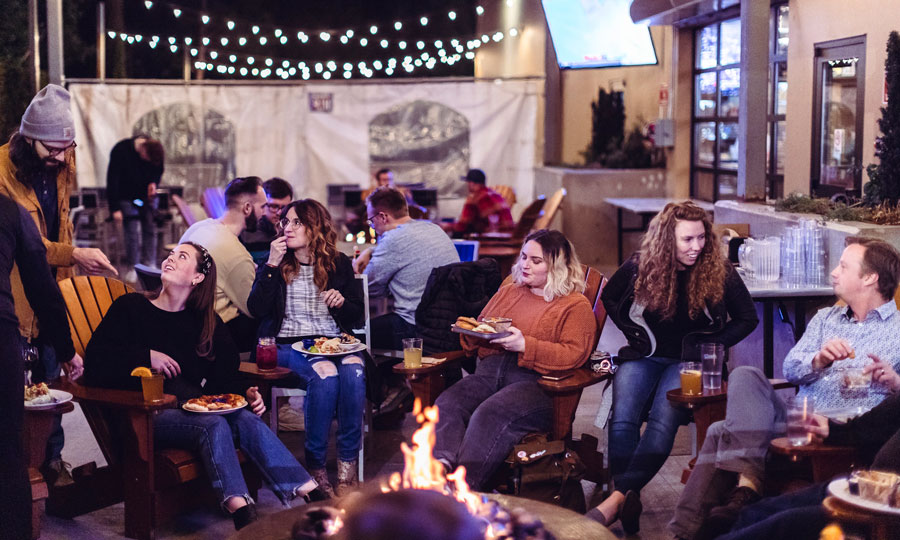 Where Should I Stay?
You have the option to stay at a variety of places, including:
Rentals in Southwest Portland, Tigard or Lake Oswego
Hotels in Southwest Portland, Tigard or Lake Oswego
With fellow students
Students are responsible for finding and reserving their own travel accommodations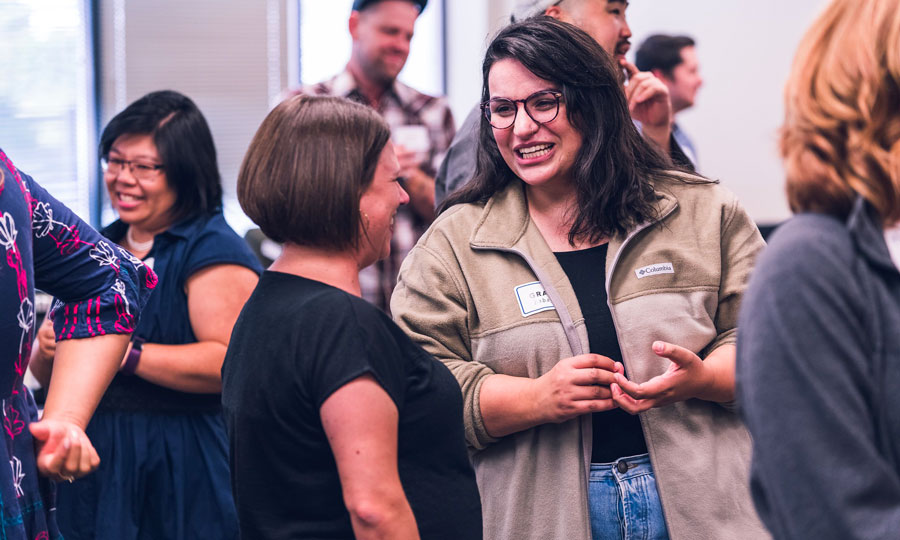 Is There a Cost?
BridgeWeek is a required component of all of our hybrid courses, so there is no additional academic fee charged.
Some meals may be provided at events throughout the week. We do our best to take into account dietary restrictions when planning food menus.
Students are responsible for all costs associated with their travel and lodging.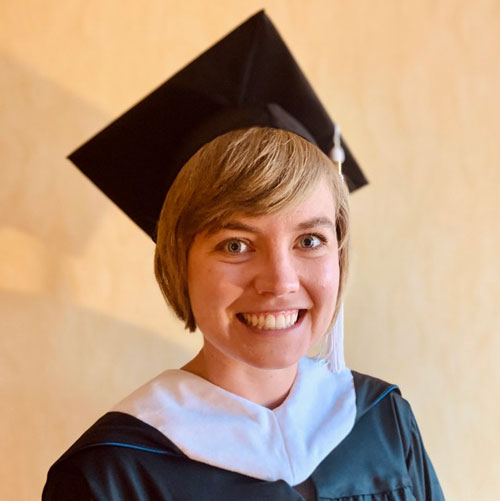 Meg Harmon
MA in Spiritual Formation student (2019 cohort)
BridgeWeek is one of the best reasons to choose Portland Seminary over other online programs. It forms valuable connections that will last a lifetime.
If I still have questions, who do I ask?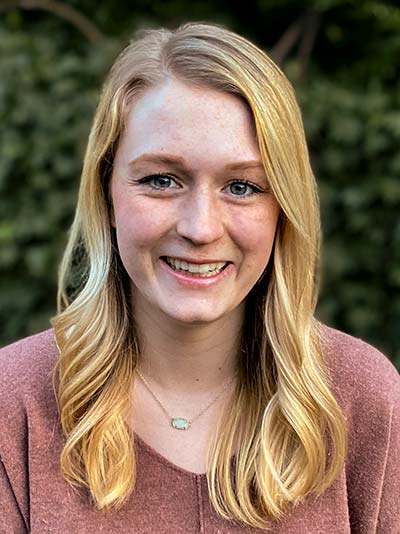 Student and Community Success Coordinator, Masters Programs