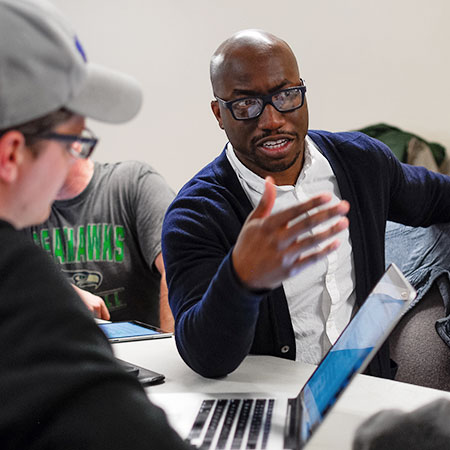 Financing a Seminary Education
At Portland Seminary, we recognize that cost is usually a major factor in your decision to attend. We also know it can be an overwhelming process to navigate alone. That's why we do all that we can to make a seminary education as affordable as possible and to walk alongside you every step of the way.
Virtually every George Fox student who can demonstrate financial need is offered federal and/or state funds to assist in meeting the cost of attendance. As you do your cost research, keep this in mind: There is a real difference between your total cost (tuition, books, fees, etc.) and the amount you're expected to pay. Financial aid reduces the gap between the two.
Below we've provided helpful links to potential financial aid options available to you.
Financial Aid, Grants and Scholarships
Several financial assistance options are available to make a seminary education possible, including loans, grants and scholarships. These opportunities are available for all degree-seeking seminary students.
Click on the links below for detailed information on the institutional and federal aid available.
We also offer a Scholarship Resource Center dedicated to helping you find, prioritize and apply for external scholarships. They'll help you find hard-to-find scholarship opportunities, think through your scholarship essays, and navigate the whole process so you're not left to figure it out alone!
Questions?
Admissions Counselor, Seminary