COVID-19 Update
The Financial Aid Office is closed for in-person visits due to Oregon's COVID guidelines. However, we are available for students via Zoom, phone, and email.
Location & Mailing Address
Financial Aid is located on the second floor of the Edward F. Stevens Center on the Newberg campus.
Mailing address:
Financial Aid
George Fox University
414 N. Meridian St. #6068
Newberg, OR 97132
Prospective Students
If you are a prospective student, please contact undergraduate admissions.
Traditional Undergraduate Counselors
Financial Aid Counselor - Last Names A through H
Financial Aid Counselor - Last Names I through O
Associate Director of Financial Aid - Last name P through Z
Graduate & Adult Degree Counselors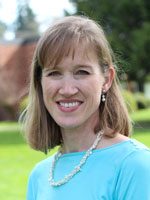 Financial Aid Counselor - Last Names A through O
Financial Aid Counselor - Last Names P through Z
Scholarship Resource Center
Assistant Director, Scholarship Resource Center
Administration
Director of Financial Aid