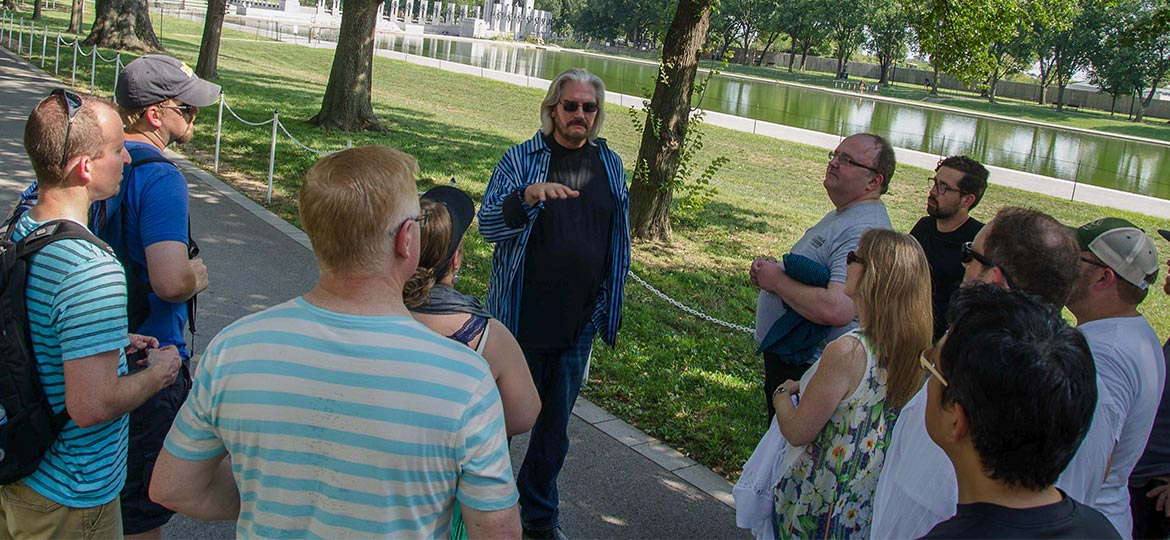 Portland Seminary is grateful to our generous donors for their faithful contributions that allow us to offer scholarship support for students seeking a seminary degree. All students in need of financial aid are encouraged to apply.
Questions? Check with your enrollment counselor for more information.
Eligibility
Several scholarship/grant programs are available for eligible students. Unless otherwise specified, students must be enrolled with four credit hours or more each semester in order to be eligible for a scholarship or grant.
How to Apply
Visit our online scholarship application to apply for donor-funded scholarships for the upcoming academic year. The application includes a series of questions and two personal statement essays to be answered, completed and submitted.
Your single application is then matched against the criteria for over a dozen scholarships. Once matched, the Scholarship Committee reviews all applications and essays to choose the most qualified recipients, using the donor's requested criteria.
Thank you to the families and organizations who have generously provided the following scholarships:
Brose Scholarship

Julius Clifton Bruner Scholarship Fund

Clapp Scholarship 

Delamarter Scholarship

Farmer Family Scholarship 

Ministry to Underserved Populations 

Hawks Ministerial Scholarship

Ketterling-Schlenker Memorial Scholarship Fund 

Clara and Harlan Macy Memorial Scholarship 

Chuan Cheng Morrisey Missions Memorial Scholarship Fund

H.W. and Wilma Ogden Scholarship

Ost Scholarship

Richard Parker Scholarship

Perisho Scholarship

John and Emma Pike Scholarship

Arthur T. Shelton Scholarship Fund

Strong Scholarship

Lydia C. Sundberg Memorial Fund

Glenn and Allee Yoder Memorial Scholarship
Some employment opportunities may be available to seminary students each academic year. Interested students are encouraged to contact the seminary directly to inquire about these and any other possibilities for employment.
Seminary Research Scholars and Teaching Assistants
Several seminary students are selected each year to serve as research scholars and teaching assistants for full-time faculty. Prospective research scholars and teaching assistants should apply for the position with the endorsement of the faculty member by May 1 prior to the academic year.
Qualifications for the position are considered. An applicant must be a registered student. Though not required, a research scholar is typically in her/his second or third year of study. Research scholars and teaching assistants are considered student employment positions. Remuneration will be at the established university student employment rates.
Seminary Student Employment
Several seminary students are selected each year for campus employment assignments at the Portland Center. These positions vary throughout the year depending on the staffing needs. Both financial need and qualifications for the position are considered.
Applications are available from the Portland Center admissions office. A campus employment student must be a registered student. Remuneration will be at the established university student employment rates.
Finding Outside Scholarships
External scholarships are a good resource for financial aid, and there are several scholarship opportunities for students from sources outside Portland Seminary.
If a student is associated with a denomination, they are encouraged to inquire with their denomination about possible scholarship or grant opportunities. In addition, students can locate scholarships through online searches. Students should never pay a fee in order to apply for a scholarship.
Two external free scholarship search options are fastweb.com and scholarships.com. You can also visit our Scholarship Resource Center for information on finding outside aid to help pay for school.
Note: If a student secures an external scholarship/grant of any kind, the student must report that scholarship/grant to the financial aid office through their MyGeorgeFox portal.