Centered on Jesus as the way and guided by the Holy Spirit, we provide a spiritually formative and intellectually engaging theological education that leads to discernment, wisdom and a profound sense of purpose.
A Mission and Purpose Beyond Ourselves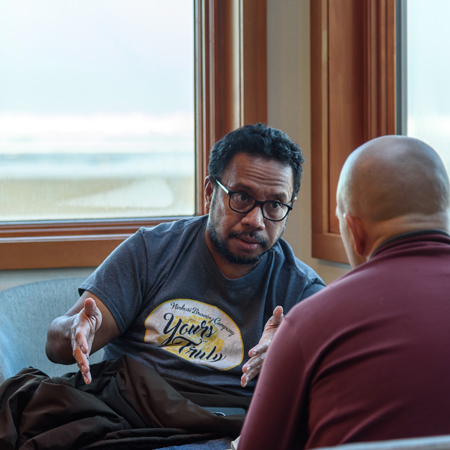 We are a Christ-centered community earnestly committed to preparing you spiritually, academically and professionally to think with clarity, live with integrity and serve with the heart of God.
Founded as a Wesleyan tradition seminary and embedded in a Friends university, we empower women and men from almost 50 denominational traditions. We believe our diverse Christian heritages help us to see God more clearly.
Learn more about who we are by reading our Statement of Faith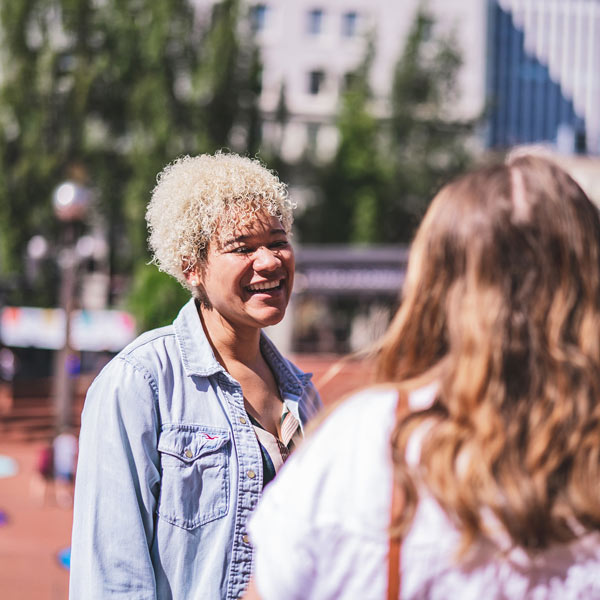 We're richly formed by students who are actively engaged in church ministry as lead pastors, children's pastors, youth pastors and worship pastors. We're ministry entrepreneurs dreaming up nonprofits. We're scholars preparing to earn PhDs. We are denominational leaders, stay-at-home parents, musicians, artists, writers, spiritual directors, and lifelong learners.
No matter how we seek to answer God's call, we all follow Jesus, we all seek to become more like Christ, we are enriched by diverse viewpoints, and we believe wholeheartedly in making a difference in the world. No matter your background, you belong here.
We are committed to living our lives, fostering our spiritual growth, and pressing into academic pursuits in ways that are grounded in the very things that make us unique. Here's how:
Rooted in History, Grounded by Faith
Join a lineage of leaders who take risks to answer God's call. Founded in 1947, our first president, Paul Petticord, felt a deep need for Wesleyan thought and tradition where God had placed him – the Pacific Northwest.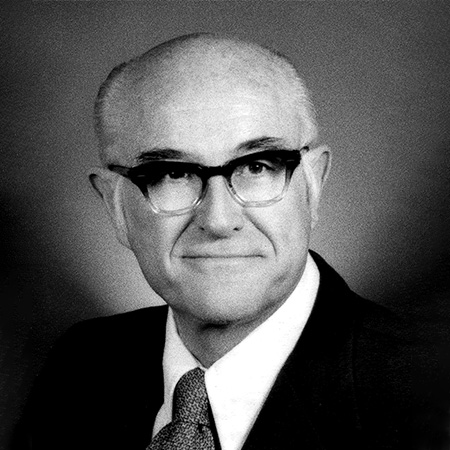 …to train men and women…that they may go out into the world with a positive message of salvation possible only in Jesus Christ. Not only is this training to be scholastic, but deeply spiritual. Not only theoretical, but practical…This training is to be given by professors who are of high scholarship and of practical abilities and experienced in winning the lost to a definite relationship in Christ.
While our names and locations have changed throughout the years, our foundational principles remain cornerstones in the Portland Seminary of today. Our professors come from a variety of Christian denominational backgrounds, and we share a common commitment to sound scholarship, warmhearted personal faith, and effective pastoral practice that continues to characterize our practical and holistic approach to theological education.
With four masters degree programs and three doctoral programs, we remain rooted today in our call to bring together the theoretical and the practical, all guided by the Holy Spirit and Scripture. So join us, enrich us with your perspective, and learn with us as we seek to understand what it means to be apprentices of God.
Questions?
Admissions Counselor, Seminary