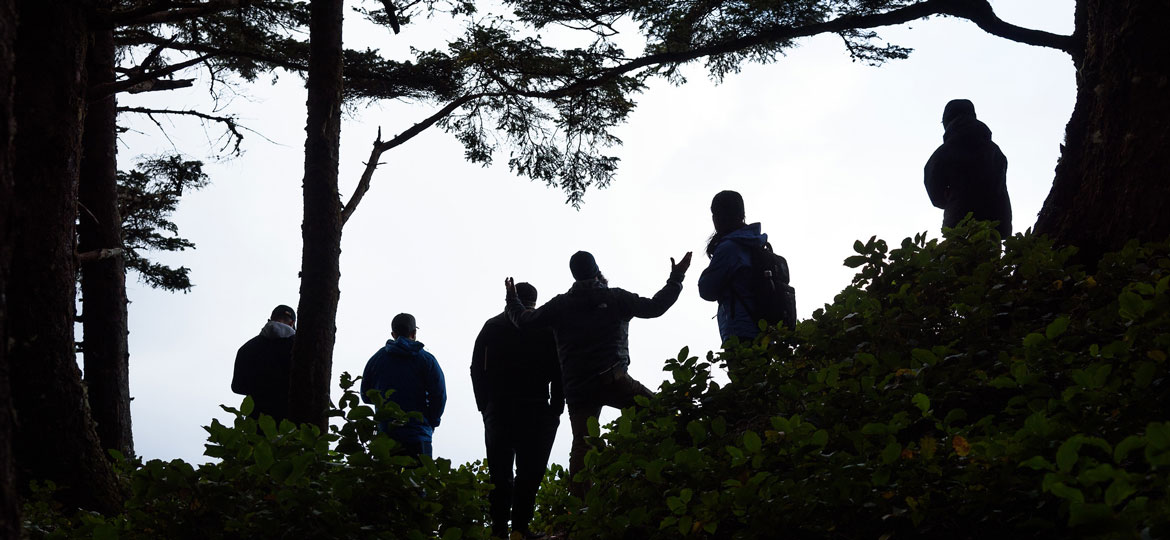 Spiritual Formation
We experience God as embodied human beings. This experience includes our minds, what we know, and also our emotions, will, personality, and body. God wants to transform all of who we are. We believe to be formed by the Holy Spirit in this way requires both participation and intentionality. That's why we've thoughtfully built out spaces, practices, and courses – no matter what program you pursue with us – that invite you on a spiritual formation journey in community.
What is
Spiritual Formation?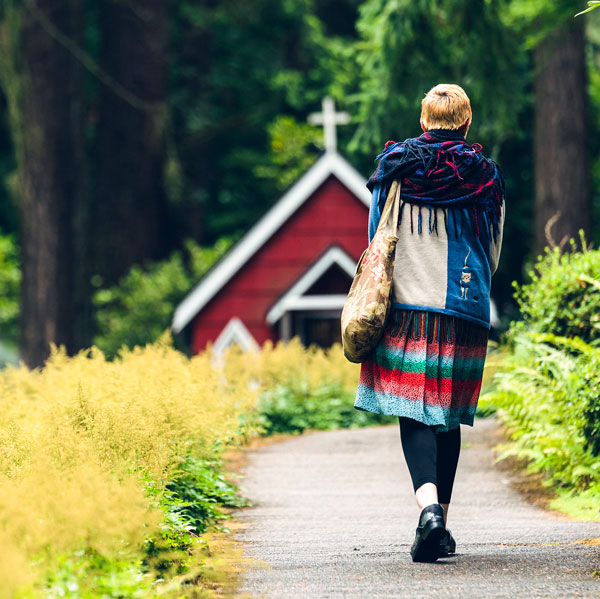 Christian spiritual formation is the process of being conformed to the image of Jesus Christ for the glory of God and for the sake of others (II Corinthians 3:17-18).
The focus of spiritual formation is the Holy Spirit, who guides the ongoing journey towards union with God.
The response is submission. Formation is an organic, life-long, and holistic process involving right thinking (orthodoxy), right behaviors (orthopraxy), and right feelings (orthopathy) of individuals and communities.
Terms Defined
You've probably heard terms like "spiritual direction", "discipleship" and "spiritual formation" used in conversation, mentioned on a website, or spoken of from the pulpit. But what, exactly, do these things mean?
Here is a general overview of how we, at Portland Seminary, define them:
Spiritual direction is a relationship between a person seeking a more Christ-like life and another who serves as a listening companion to the journey of growing deeper in their relationship with God. The soul companion is trained as a spiritual director.
Spiritual formation focuses on the deepening of one's relationship with God.
Discipleship focuses on the maturing of one's faith in the context of the particular beliefs and values of a faith community. Disciplers are respected and spiritually mature mentors and leaders in a faith community.
Pastoral counseling focuses on relational and emotional maturity of an individual and/or family group. It is usually crisis-driven. Pastoral counselors are trained and certified.
How Do I Know if I'm Being

Spiritually Formed?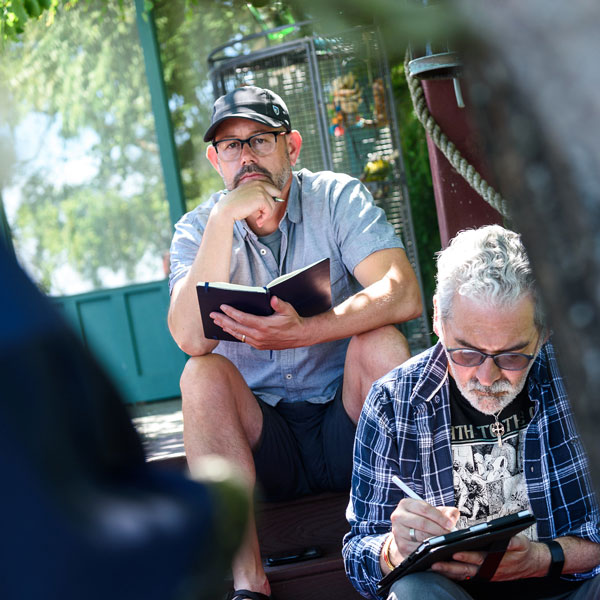 That is a great question! We believe the Spirit and the written Word, and the living indwelling Christ, help us to experience "living water," which flows out of our innermost being (John 7:37-38), coming from the depths of our identities and our communities.
Spiritual disciplines are the tools and pathways of spiritual formation. Practices such as labyrinth walking, contemplative prayer and Lectio Divina – the traditional monastic practice of scriptural reading, meditation and prayer – are good, but they do not necessarily result in formation. Only the Spirit can bring about spiritual formation and our invitation is to consent to the journey.
At Portland Seminary, we're receptive to the Spirit's formative work in us while recognizing that formation happens best in diverse communities. Spiritual directors, mentors, pastors and spiritual friends provide important relationships for reflection, companionship and sometimes guidance.
Ultimately, the best gift from these special relationships is the act of their listening deeply to us and on our behalf with the Spirit.
Spiritual Formation at Portland Seminary
We're committed to your spiritual formation because we believe the church and the world are better served by women and men who have a receptive heart and are faithfully responding to the Spirit's working in their lives.
Educating the mind is not enough. As embodied persons with a mind, will, personality and emotions, God wants to transform all of who we are.
We journey together in these ways:
Every course we offer has spiritual formation components built into it.
Courses focused specifically on spiritual formation are one credit in length, allowing the incorporation of one spiritual formation course per semester into your degree program.
Within spiritual formation courses you get academic content, formational experiences, small-group accountability and fellowship.
We offer traditional spiritual formation courses such as those focused on prayer and spiritual life, as well as specialty courses to give you various pathways for growth.
Spiritual Formation Programs
Whether you come to Portland Seminary seeking a masters degree, a doctorate or to simply grow in your faith, we offer a number of programs designed to help you deepen your spiritual formation commitment.
Courses with a Spiritual Formation Emphasis
Who are you? How do you view God and how is the Spirit working in your life? How do you engage like Christ those around you?
Pretty deep questions. But they are the kinds of questions we love to tackle! And they are the queries we discuss in our classes that have a strong spiritual formation component. Among them: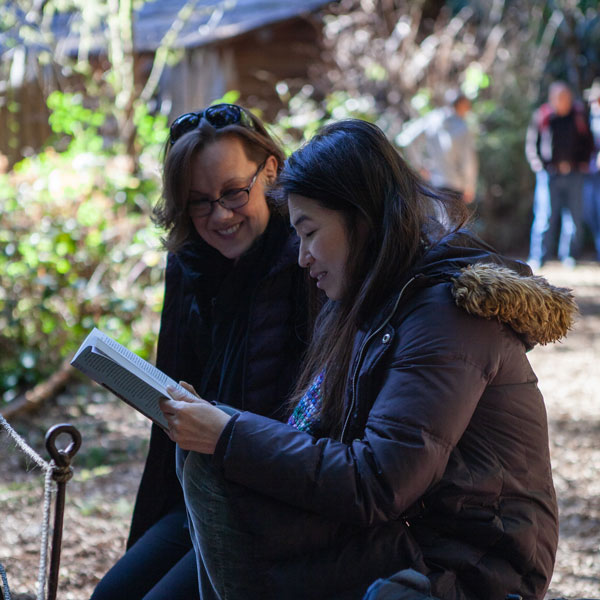 Identity and Purpose in Christ
Community and Belonging in the Life of God
Prayer and Practices in the Contemplative Life
Listening and Spiritual Discernment
Sacramental Pathways: Ritual, Mystery & Beauty
Spiritual Leadership for Life and Community
Christian Mysticism for the Everyday
Becoming a Spiritual Director I & II
Interested in Becoming a Spiritual Director?
If becoming a spiritual director is your calling, we offer spiritual direction training in a certificate and as a part of these master's degrees:
Question you should ask other seminaries you're looking at:
In what ways do you weave spiritual formation into your programs?
Note: Portions of this page are excerpted from an article written by Portland Seminary executive dean MaryKate Morse.