At A Glance
$628*
Cost per semester credit hour
Tuition cost for entire program
$23,864* (plus $2,100 per Retreat intensive)
* All stated financial information is subject to change. Financial aid available.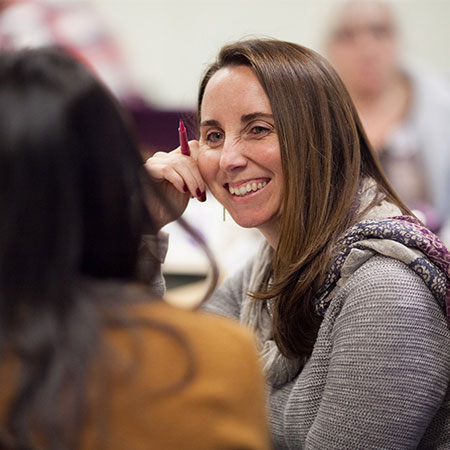 Influencing like
Christ
from the
Inside

Out

At Portland Seminary, we hold to this conviction: Who you are directly impacts all whom you serve. We recognize that your formational journey will directly influence your vocational one.

It's a belief that drives our Leadership and Spiritual Formation Doctor of Ministry (DMin) program, which produces graduates who are serving as pastors, chaplains, nonprofit leaders, counselors, educators and innovators around the world.
What

Will I Experience?

Under the guidance of Dr. MaryKate Morse and Dr. Ken Van Vliet, the program emphasizes:
The leader's inner world: Using course materials, experiences and group discernment, you will critically evaluate your inner and outer world to create a Rule of Life for the long haul of ministry.
Leadership and spiritual formation literature: You will expand your imagination and critical thinking skills by exploring the historical and biblical roots of leadership and formation.
Personal and organizational transformation: You will explore current research on the physical, relational, systemic, and spiritual complexities of transformation processes.
The role of art and culture in change: You will actively experience the formational value of differing cultures, artistic expressions, and engaging with justice concerns.
Collaborative Research and Design. A 

project faculty member will help

 you address a ministry challenge from your own context through the Project Portfolio research sequence.
Course Work
As a student in this program, you will gain:
A more authentic understanding of yourself and a refreshed relationship with Christ
An increased capacity for managing and influencing complex, diverse systems
A lifelong learning community
Expertise to become a "Doctor of the Church"
Program Details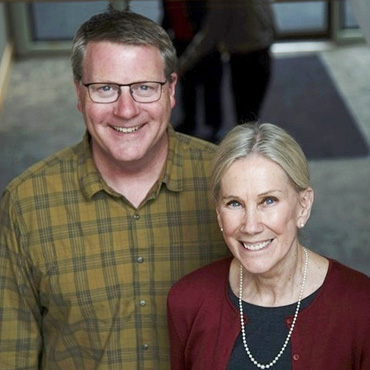 Lead-mentor Directed
Lead mentors Dr. MaryKate Morse (original architect) and Dr. Ken Van Vliet (lead pastor at Monte Vista Chapel) set the overall inspiration, ethos, and coursework for the program. They collaborate with spiritually mature guest mentors who possess unique content expertise to guide students through the various components of the program.
Dr. Morse and Dr. Van Vliet work together to teach four core courses, design four formational retreats, facilitate online conversations, and participate in the Project Portfolio examination.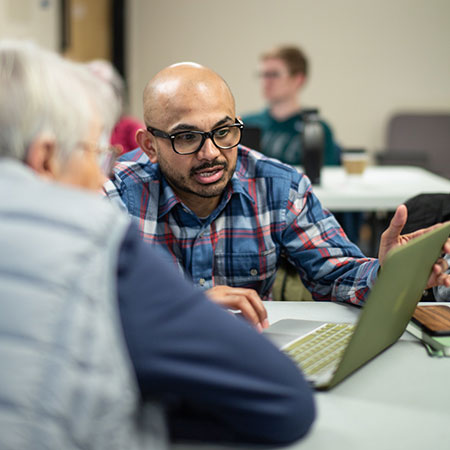 Online and Flexible
You will join a cohort that meets once a week for a Zoom conversation with program mentors and engage in online forum discussions with the cohort throughout the week. You will also regularly interact with your project faculty member in small peer groups each semester.
Cohort-based
Each fall semester, students are organized into a cohort of 12 to 18 that journey together through the program. The cohort provides a learning community for sharing research, insights and personal ministry experiences.
Academic Retreats in Cannon Beach, Oregon
You will participate in one online orientation to begin the program and participate in four academic retreats of seven to eight nights each. Each retreat is carefully crafted to provide a welcoming, spiritually formative experience as well as academic content. The retreats become a "sacred space" for connection. 
Retreats will give cohorts the opportunity to follow a daily rhythm of prayer under the guidance of Dr. Morse and Dr. Van Vliet, of fellowship around meals, and of space for reflection. You'll also engage with guest experts and with your project faculty member.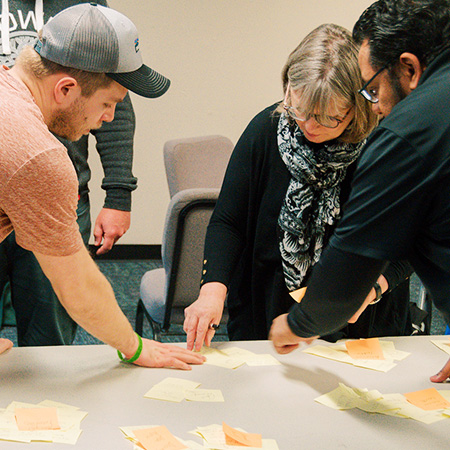 Project Portfolio
In the Project Portfolio research sequence, you will journey through a series of milestone assignments to develop a doctoral project that addresses a Need, Problem, or Opportunity (NPO) in your ministry context.
Project Faculty
You will be paired with a project faculty member for three years. Project faculty join students at key retreats and meet regularly online to guide them in their research.
Spiritual Direction Training Opportunities
If you're interested in spiritual direction training beyond your DMin in LSF, you can take courses after you graduate. The courses are offered in the fall and spring semesters.
Questions?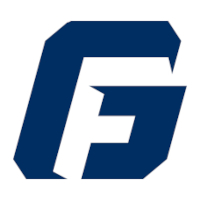 Admissions Counselor, Seminary