Doctoral Project Portfolio
At Portland Seminary, we value what you bring to the table ... as a person, ministry leader, and as someone called by God to fill a need in the world that only you can fill.
The seminary's doctoral project portfolio process takes this into account. We recognize each student has individual giftings, passions and callings for ministry, which is why you'll spend three years in portfolio-based research that allows you to customize your seminary experience and apply what you learn to your area of ministry. It's the means by which you'll bring tangible change for what God is calling you to as you see needs in our world.
The Research Process
I love this means of discovering a problem...I hope to use this tool for the rest of my ministry career"
- Shawn Cramer (current student)
The 22-credit-hour research process is divided into a series of milestones organized around three stages: Discover, Design and Deliver. These milestones create a clear sense of progress, moments to celebrate, and higher graduation rates.
Ultimately, the goal of the process is to develop competency in addressing a real-world Need, Problem, or Opportunity (NPO) and provide you with expertise in your chosen area of ministry research.
In This
Three-Year Program

, You Will:
Gain experience in addressing a ministry problem

Complete your own research

Earn a doctorate
Select a ministry need, problem, or opportunity to research
Connect with project faculty for guidance.
Identify stakeholders: those impacted by your NPO research.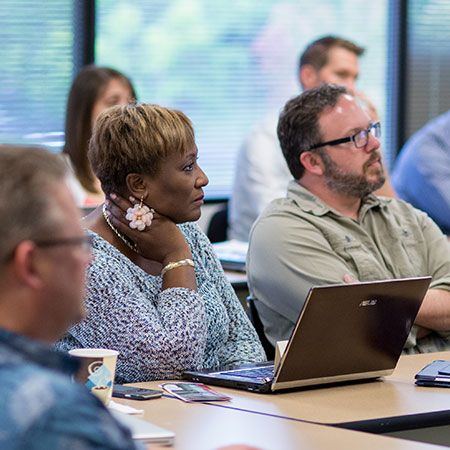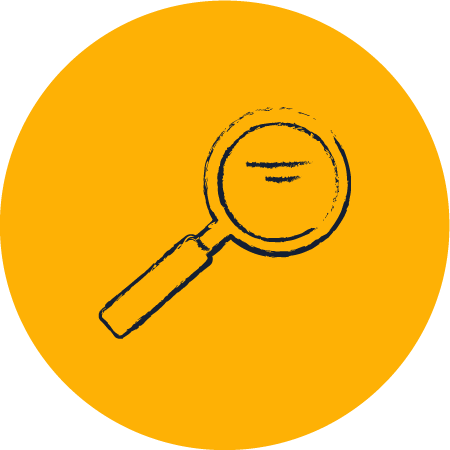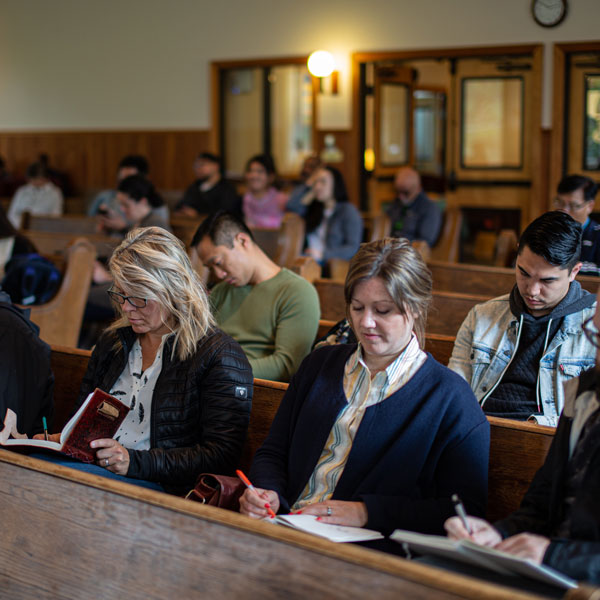 NPO Discovery Workshop
Assess stakeholder needs and project impact
Topic Expertise Essay
Demonstrate academic and theological conversancy surrounding the NPO topic
Expect 10-12 hours per week of research
Under the guidance of your project faculty mentor, you will engage a variety of stakeholders from your ministry context in a grassroots discovery process to assess the real needs of those impacted by the ministry need, problem, or opportunity. The findings are summarized in a NPO Charter, and the following semester you immerse yourself in the theological and academic literature relevant to your research to understand the need, problem, or opportunity more deeply.
Workshop: Explore solutions to a need, problem or opportunity with stakeholders.
Create and Test: Develop multiple ideas to identify the Most Viable Project (MVP).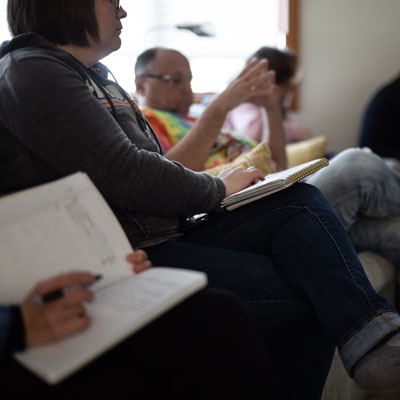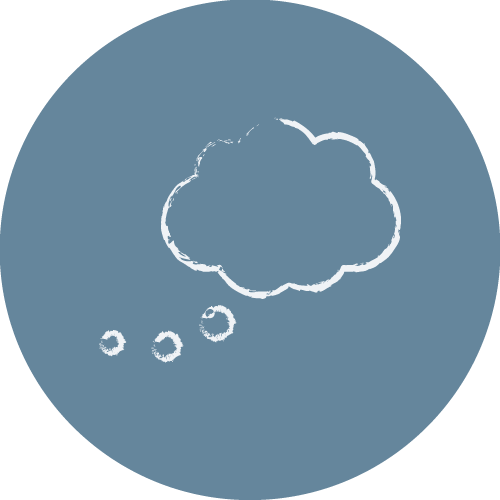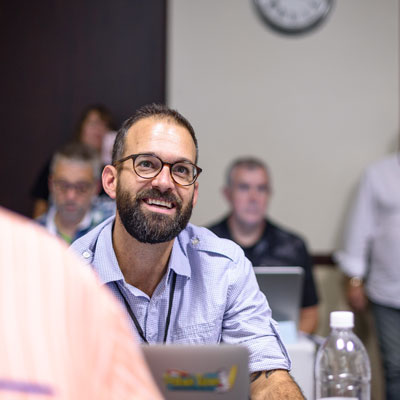 You'll brainstorm ideas for addressing the NPO with another group of expert stakeholders from your ministry context, further research literature related to your emerging solution, and create and test a prototype. Based on your findings, you'll identify your MVP. Milestones include:
Design Workshop Report
Design Research Report
Develop: Create a practical solution (book, website, business plan, app, etc.).
Gather feedback: Identify improvements.
Deliverable: Submit your Project and a Launch Plan to continued developing your Project after graduation.
Graduation: Submit Project Portfolio for final examination.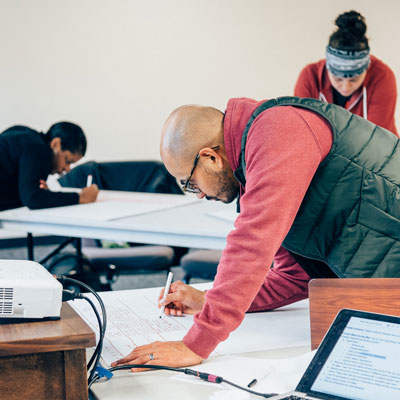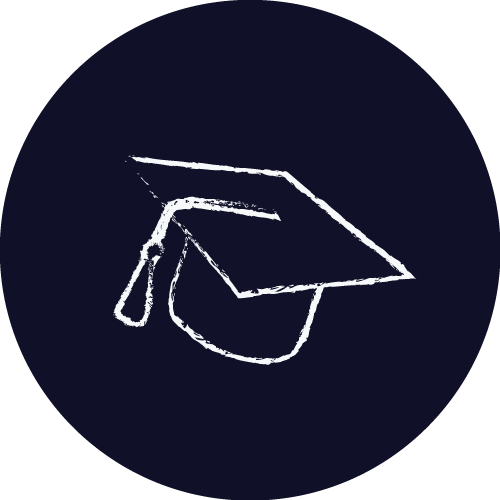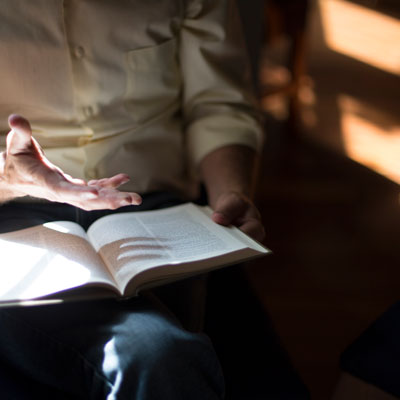 In the fall semester, you will develop a project delivery plan to identify the project's scope, benchmarks of success, and development timeline. Once approved, you will then create your project and gather feedback. After evaluating and reporting your progress, you'll make further improvements to submit. Finally, you'll develop a post-graduation launch and sustainability strategy. Milestones include:
Project 
Project Launch Plan
The final, compiled Project Portfolio
An examination committee (consisting of the project faculty, external project faculty, lead mentor and a seminary doctoral director) evaluates the project, launch plan, and portfolio for final approval. After corrections, you then prepare the portfolio of the milestones for archival to the University's Digital Commons and make a final presentation on your findings.
Professional Enhancement
In the final portfolio, you will produce a project – such as a curriculum, church program, action plan, academic article, website, nonprofit business plan, etc. – and a learning launch plan for next steps following graduation.
As an outcome of the research process, you will:
Learn a problem-solving process that you'll utilize repeatedly after graduation

Gain expertise around your research topic

Address a challenge in your ministry context
The Project Portfolio is completed over three years under the guidance of a project faculty person. Each faculty member works with a small peer group of three to four students.
Example Projects
Our students create practical solutions to address a challenge in their ministry context. Examples of past projects include:
A website that promotes a cooperative effort between Association for Biblical Higher Education institutions

A popular book to provide next-gen church leaders approaches for adolescent faith formation within Generation Z

A denominational or church research report that explores effective ways of faith transmission among young adults in Seattle 

A short-term missions facilitator's manual, complete with videos, meeting guides and reflection activities, to prepare participants for their experience

A Lenten study, exploring how spiritual disillusionment is a welcome ally in one's spiritual journey

A business plan to enable a nonprofit to create alternative revenue sources to fund academic programs for at-risk children

A college-level course that explores how to address the unhealthy relational gaps in global church partnerships

An action plan to organize a local neighborhood movement

A spiritual journal app for congregation members to use each day to develop a sense of presence and intimacy with the Lord
Questions?
Admissions Counselor, Seminary