Kurtley Knight

,

DMin

Assistant Professor of Spiritual Formation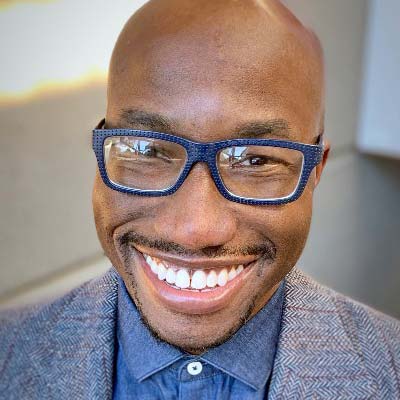 The Rev. Dr. Kurtley E. Knight joined Portland Seminary as an Assistant Professor for Spiritual Formation in 2020. Ordained as a transitional deacon in the Anglican Church of North America in 2019, he also serves as a Curate at Church of the Vine in Newberg, OR and Senior Teaching Fellow at the Renovaré Institute for Christian Spiritual Formation in Denver.
Before joining the seminary full-time, Kurtley served as a faculty advisor and adjunct professor of missional leadership at Portland Seminary from 2017 to 2020. A pastor at heart, he has served the church for over a decade in many capacities: lead pastor, church planter, youth & young adult pastor, and Bible teacher across several states (California, Pennsylvania, and Texas).   
Describing his calling, Kurtley says that "God created me to curate sacred spaces where the soul can be attended to and known before God, so that seekers of Jesus can discover their true-selves." This emphasis guides his research interests around the following themes in Christian spiritual formation: liturgical and sacramental spirituality, congregational formation, spiritual discernment and direction.
Outside of work, Kurtley loves spending time with his wife Ivah. Together, they enjoy hiking, exploring new places, museums, movies, musical theater, live music, and all things Jazz.
Academic Background
DMin, Portland Seminary; MDiv, Andrews Theological Seminary; BA, Oakwood University
Expertise & Research Interests
Spiritual direction, Liturgical & Sacramental Spirituality, Congregational Formation, Pastoral Formation, Spiritual Discernment, and Missional Theology.
Research Bibliography 
Publications
2016: 

Knight, Kurtley Elliott, "Theocentric Vision: A Model for the Discernment of Congregational Vision as Spiritual Formation" (2016). Doctor of Ministry.Paper 134. http://digitalcommons.georgefox.edu/dmin/134. (Dissertation)
2013: Knight, Kurtley. "Postmodern Apologetics?—8: Lacoste and A God of Liturgy and Parousia." Spectrum Magazine, Adventist Forum, 6 Aug. 2013, spectrummagazine.org/authors/kurtley-knight.

2009: Knight, Kurtley. "Preaching and Teaching Young Adults: Crafting a Word to Be Heard." From Jay-Z to Jesus: Reaching & Teaching Young Adults in the Black Church, by Benjamin Stephens and Ralph C. Watkins, Judson Press, 2009.