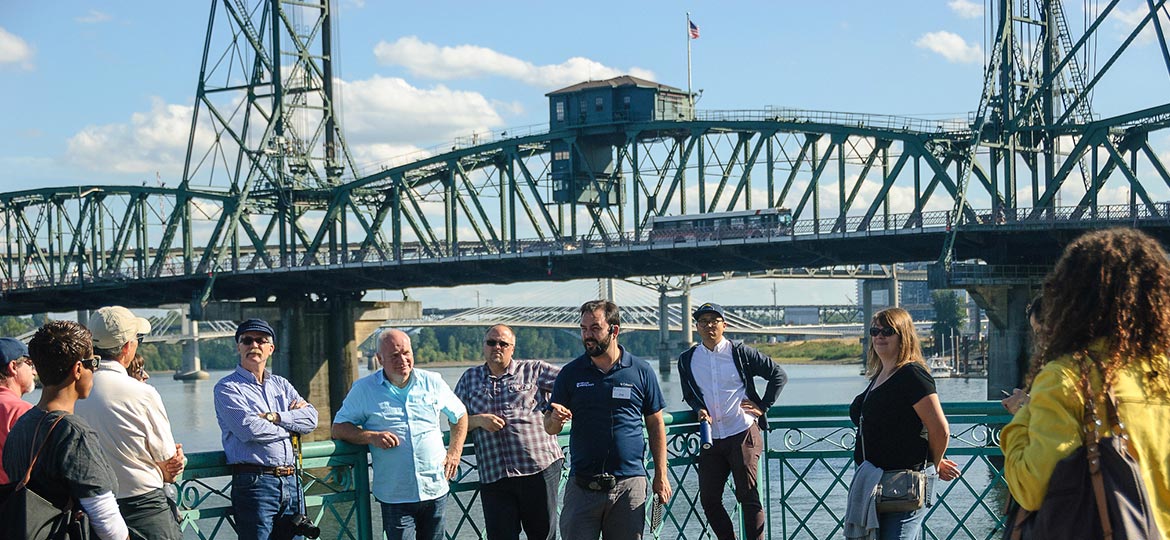 Partners
As Portland Seminary equips and empowers our students as they discern their own callings, we're proud to partner with these organizations:
The Friends Center
The Friends Center at Portland Seminary is a program supported by the Friends denomination, with goals of educating, training, mentoring and equipping those who have been called to leadership in the Friends Church in the Northwest and beyond.
In addition to supporting the regular degree programs of the seminary with Friends-specific courses, the center provides seminars, workshops, conferences and individual study courses for our Friends students and leaders already serving in local congregations.
The director is available on the seminary campus to mentor and consult with students and to gather Friends students together for worship, reflection on their course work, and the chance to dialogue with one another about ministry in the local church.
Jakes Divinity School
Jakes Divinity School, founded by Bishop T.D. Jakes, is devoted to equipping men and women to minister with excellence and innovation at both the local and global levels of ministry.
Through the power of the Holy Spirit and in line with the mission of Christ, Jakes Divinity School partners with various reputable academic institutions in order to provide biblically based education and professional development at both the undergraduate and graduate levels.
To learn more about Jakes Divinity School, contact info@jakesdivinity.org.
The Leadership Center
The Leadership Center is a network empowering new leaders and helping to grow ministries through internships, mentoring, equipping and scholarships.
Identifying and training new leaders is essential to growing ministries throughout Oregon and beyond. We are committed to transforming leadership through:
Creating Internships for students
Providing mentorship as leaders develop
Offering scholarships for current/future leaders
Ongoing investment in pastors who will be leaders for the future of the church
To learn more about The Leadership Center, contact the director, Trisha Welstad, at twelstad@georgefox.edu.
The Pacific Evangelical School of Ministry
Pacific Evangelical School of Ministry (PESM) exists to inspire, equip and engage ministry leaders from 53 churches throughout Oregon and Washington.
PESM aims to equip its students to serve with biblical faithfulness, spiritual transformation, evangelistic conviction, relational connectedness and a focus on the local church.
The Pacific Conference of the Evangelical Church is one of seven U.S. regional conferences of the Evangelical Church. The Pacific Conference manages PESM in addition to providing other resources which invest in and support local churches.
To learn more, contact Ryan Thorson at pesmdean@thepacificconference.com.
Renovaré Institute for Christian Spiritual Formation
Renovaré is a Christian nonprofit founded by Richard J. Foster, an alumnus of George Fox College. Renovaré models, resources and advocates fullness of life with God experienced by grace, through the spiritual practices of Jesus and of the historical Church.
Christian in commitment, ecumenical in breadth, and international in scope, Renovaré helps people in becoming more like Jesus.
Renovaré publishes print and online resources, including books, articles, messages and podcasts. Retreats, spiritual formation groups, and educational initiatives like the two-year Renovaré Institute provide community and experience where that knowledge can move from head to heart.
Vineyard Institute
The Vineyard Institute seeks to equip and develop Christian leaders to serve at all levels of the church within the global Vineyard community by providing them with meaningful theological resources that are available in a format that fits their calling and their lifestyles.
Focused on kingdom theology, the Vineyard Institute trains on:
Church leadership
Missions
Church planting
Evangelism
Vineyard Institute courses are designed to prepare students for culturally relevant ministry.
To learn more about the Vineyard Institute, you can email Jason Clark at jclark@georgefox.edu.