Commencement for Graduate Business Programs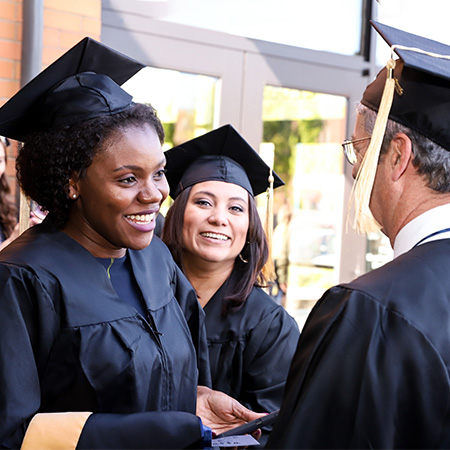 A midyear commencement ceremony for College of Business students is scheduled for 3 p.m. on Saturday, Dec. 17, 2022, in Bauman Auditorium on our Newberg campus. We anticipate the ceremony will last approximately one hour.
Hooding Ceremony
A College of Business hooding ceremony for masters students will take place at 3 p.m. on Friday, Dec. 16, in Room 105 of the Hoover Academic Building.
Regalia
DBA and MBA graduates will receive regalia pick-up time slot information from the College of Business operations manager. If you have questions, please call 503-554-2821.
All students must present their student ID card to pick up their regalia.
Graduation Photographs
The Grad Team will serve as commencement photographers. Students do not need to preorder or request photos before the ceremony.
During the ceremony, professional photographers will take multiple photos of every student and then notify graduates through their George Fox email when photos are ready for online viewing. More information.
Livestream
The ceremony will be available to watch via livestream. Visit this livestream link to watch.
A program of the ceremony is also available as a PDF.
Guest Services
Guests with Disabilities
Accessible seating is available for guests with disabilities and one companion. This seating area is designated for individuals using wheelchairs and guests with mobility issues. To place a reservation, please contact Laurie Fair at lfair@georgefox.edu.
Interpreting & Assisted Hearing Services
We will offer Spanish and American Sign Language interpreting services, as well as assisted hearing devices. To reserve any of these devices, please email Laurie Fair at lfair@georgefox.edu or call 503-554-2140 or 800-765-4369, ext. 2140.
Bookstore & Dining Options
On Saturday, Dec. 17, the university's bookstore, The Bruin Store, will be open from 9 a.m. to 4 p.m. The Bridge Cafe in Canyon Commons will be open from 9 a.m. to noon, and the dining hall in Canyon Commons will be serving brunch from 9 a.m. to noon as well.
Download a campus map.
Graduation Announcements
To order graduation announcements or college rings, go to the Jostens website or call Jostens at 1-800-854-7464. Announcements take two to three weeks for delivery once they are ordered.
Video Download
The midyear commencement ceremony will be recorded by George Fox University Media Production Services. A digital download is available for purchase for $5 by completing this order form. Digital download links will be sent one to two weeks after commencement.
Questions?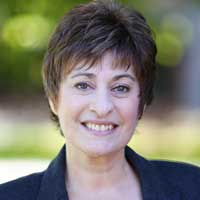 Administrative Assistant, Academic Affairs