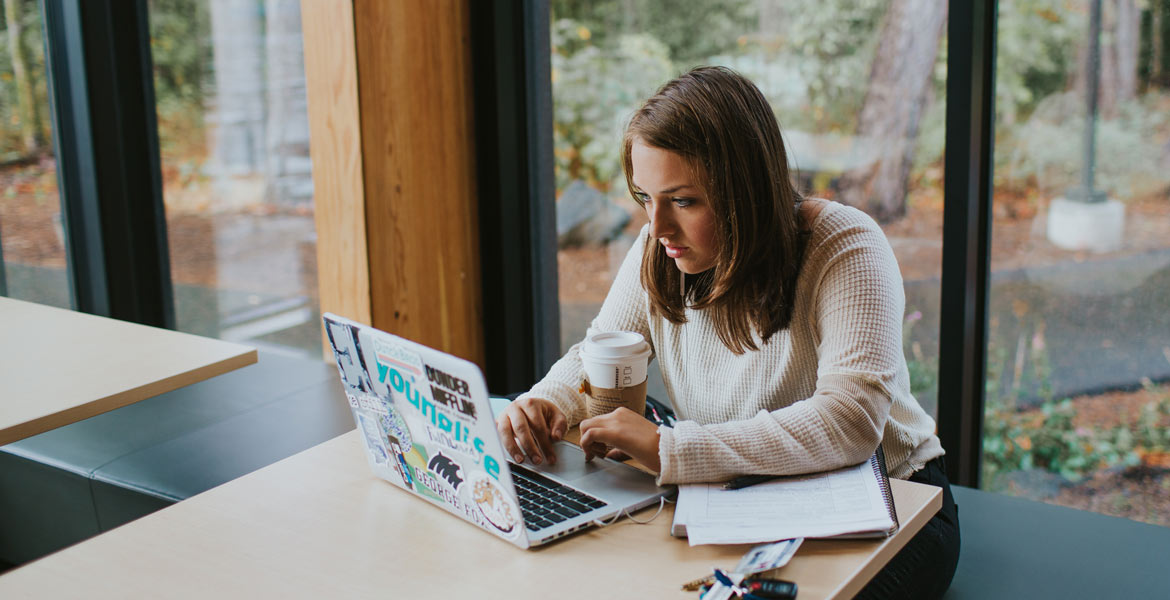 FAFSA Frequently Asked Questions
Need financial aid for college? You'll need to fill out the FAFSA (Free Application for Federal Student Aid), which gives you access to loans, grants and work-study funds provided by the U.S. government. FAFSA info is also used by state governments and many schools to determine your aid, so it's vital you fill it out – and do so as early as possible!
The beauty is, it only takes about 30 minutes to complete online (fafsa.gov), and it's free!
Still have questions? Check out our FAQs below.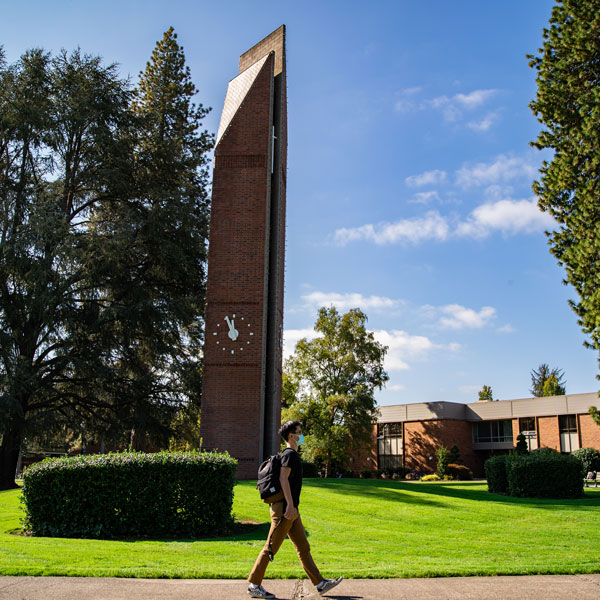 What information do I need to fill out the FAFSA?
You will need:
Your FSA ID login information
Your Social Security Number or Alien Registration Number
Your tax information


2022-23 FAFSA - 2020 tax information
2023-24 FAFSA - 2021 tax information

Records of untaxed income
Cash, savings and checking account balances
George Fox University's school code: 003194
How do I get a FAFSA login?
You will need to create an FSA ID and password at studentaid.gov.
How can I make this easier?
If you are eligible, you can use the IRS Data Retrieval Tool (DRT). The tool imports your tax information directly into the FAFSA, helping you to save time and avoid mistakes. It will also make verification much easier should you be selected.
What is an FSA ID?
Your FSA ID is a username and password that you must use to login to certain U.S. Department of Education (ED) websites. Your FSA ID identifies you as someone who has the right to access your own personal information on ED websites such as the FAFSA.
It's important to understand that a student and parent may not share an FSA ID. Your FSA ID is your signature, so it has to be unique to you. If you are a parent of a dependent student, you will need your own FSA ID if you want to sign your child's FAFSA form electronically. If you have more than one child attending college, you can use the same FSA ID to sign all applications, but each child must have his or her own.
FSA ID Troubleshooting
The following questions and more are answered in detail at studentaid.gov.
What if I forgot my FSA ID username and/or password?
What do I do if I get a message saying my FSA ID is locked?
What is an FSA ID?
Why won't my FSA ID work?
Who needs an FSA ID?
Family Information to Know
What is verification, and why do I have to do it?
Each year, the U.S. Department of Education randomly selects approximately 22% of those who complete the FAFSA for a process called verification. If selected, there's no need to worry! Verification is simply designed to make sure information submitted on the FAFSA matches actual tax records.
If you're selected, you will need to complete a Verification Worksheet and submit tax transcripts for both the parent and student. Your financial aid counselor will compare the figures on the tax documents with what you reported on the FAFSA and make updates to your record if necessary. If you have already received an award before verification is complete, a revised award may be sent.
What is the
deadline

to submit FAFSA?

Each October, the FAFSA is available for the next school year. While we don't have a deadline, it's important to fill it out as soon as possible to meet state and school financial aid deadlines. It also places you in line for first-come, first-served grants.

Helpful Links
Contact Us
Contact your financial aid counselor with any questions you may have!