Ready to apply to George Fox's MMSc PA program? Below is everything you need to know, including helpful information on application deadlines, prerequisites, and the process by which our applicants are selected.
Rolling Admissions Timeline
| | |
| --- | --- |
| Applications open | April 29, 2021 |
| Interviews | Aug. 13 & 16, Sept. 24 & 27, Oct. 22, 2021 |
| Applications Deadline | Oct. 1, 2021 (Applications must be verified by this date) |
| Orientation (required) | Jan. 3-4, 2022 |
| First day of class | Jan. 4, 2022 |
Apply Online with 
CASPA Quadrants
The CASPA (Centralized Application Service for Physician Assistants) application is broken into quadrants. Below is an outline of what to expect and some helpful notes specific to our program.
Personal Information

This includes basic background information, including biographic and contact information, citizenship, race and ethnicity, and other information. Some questions are optional.

Academic History

Four-year degree and all prerequisites must be completed in the U.S. through a regionally accredited institution with a 3.0 cumulative GPA
Send official transcripts directly to CASPA
Standardized tests

The GRE requirement is waived this application cycle due to limited access caused by COVID-19. If you have previously taken the GRE, you are welcome to submit your test scores directly to CASPA.
Test of English and Foreign Language (TOEFL) is required of applicants who have completed college or graduate coursework outside the U.S. Further information and support for international students is available by visiting our International Graduate Admissions page.

Supporting Information

Evaluations: (1) Academic and (2) Professional, preferred to be from a healthcare professional
Experiences: Qualifying Healthcare Experience and Volunteerism are outlined in Paid Healthcare Experience and Volunteerism sections below and in the Admissions Handbook.

Program Materials

Prerequisites: Courses that meet our requirements are outlined in the Prerequisite Courses Standards section below and also in the Admissions Handbook. Each class and lab listed must meet the minimum 3.0/B requirement.
School Specific Questions: Reapplicants to our program will have the opportunity to speak to specific steps taken to strengthen their application.
Once Your Application is Verified in CASPA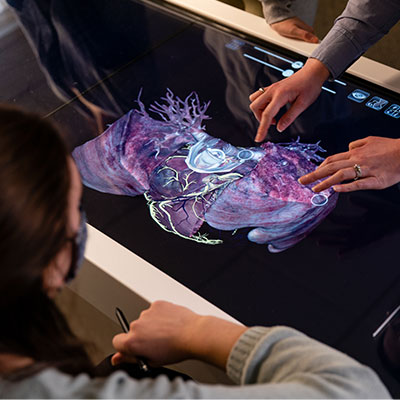 The admissions committee will consider and review applications as they are received.
Learn more about interviewing and selection
Application Requirements
The George Fox MMSc PA Program's application cycle opens at the end of April with a deadline of Oct. 1 to start spring term (January).
To be precise, George Fox will accept verified applications through Oct. 1. Interviews will end prior to Oct. 31, and all seats will be offered by Oct. 31. The next cohort will matriculate in January.
CASPA is an online application clearing house. As of April 2020, the cost for a CASPA application is $179 for the first program you apply to. If you submit to other programs, each additional program is $55.
As a general rule, CASPA does not refund application fees. Information related to CASPA fees can be found here. The link between the George Fox MMSc PA program, CASPA, and student candidates will be managed by the MMSc PA program's admissions counselor.
Applicants are evaluated on multiple criteria to include overall academic aptitude, prerequisite course aptitude, standardized testing score (GRE), paid healthcare experience, and volunteerism. Additional detail on each is listed below. In addition to this webpage, refer to the PA Admissions Handbook.
Non-Discrimination Statement
George Fox University does not discriminate against students on the basis of race, color, national or ethnic origin, gender, age, disability, or any other status to the extent prohibited under applicable nondiscrimination law in the administration of its admission policies, scholarship and loan programs, educational programs, athletics programs, co-curricular activities, or other university-administered programs.
Conflict of Interest
Faculty members must use their professional integrity and excuse themselves from interviewing, ranking or selecting candidates whom they have a significant relationship with. This may include but is not limited to: family members, friends, family friends, acquaintances of individuals they know well, and those whom they have established professional relationships within other settings.
Technical Standards for Enrollment
George Fox student candidates must possess the capacity to complete the entire curriculum to achieve the Master of Medical Science degree. The curriculum requires demonstrated skills in:
Observation
Communication
Motor
Intellectual-conceptual, integrative, and quantitative abilities, and
Behavioral and social attributes
Candidates offered a seat in the program are required to sign this testament, verifying understanding and that they meet these standards. In the event an applicant is unable to fulfill these technical standards prior to or any time after admission, with or without reasonable accommodation, the student will not be allowed to enter or progress within the program.
Post-Selection Requirements
Non-Refundable Deposit
Candidates who accept a seat must pay a $1,000 non-refundable deposit within two weeks of notification of acceptance in order to hold their place in the cohort. Eight-hundred ($800) of the deposit will be applied toward first-semester tuition costs. The other $200 will be applied to your account upon graduation. Accepted candidates who do not pay the $1,000 deposit within the required time frame (two weeks) forfeit their seat.
Post-Selection Requirements
Once accepted into the George Fox MMSc PA program, the following conditions must be completed by Nov. 30, in order to matriculate into the program. Candidates who fail to complete these requirements by the deadline will relinquish their seat, and it will be offered to an alternate.
These requirements will be coordinated by the admissions team and handled by an outside vender that works with the admissions director. Requirements include:
Background Search (estimated at $100 for each occurrence):

Criminal Activity
Sex Offender Registry
National Healthcare Fraud and Abuse
Residence History
Social Security Alerts

Twelve (12) Panel Urine Drug Screen (estimated at $40 for each occurrence)
Compliance Verification (estimated at $35 per year)

Signed Technical Standards Form
Immunization Status Verification
Tuberculosis Screening Results
CPR Certification
Health Insurance Policy (showing current status)
Signed Release Form allowing GFU to Provide Preceptors with Status or Results of Immunizations, TB Screening, Drug Screening, and Background Check

Mandatory HIPAA and OSHA Certification (estimated at $25)
Student Attrition
Graduated Classes
Class of 2022
Class of Year
Class of Year
Maximum entering class size (as approved by ARC-PA)
20
#
#
Entering class size
20
#
#
Graduates
NA
#
#
* Attrition rate
0.05
#
#
**Graduation rate
NA
#
#
*Attrition rate calculation: Number of students who attritted from cohort divided by the entering class size.
**Graduation rate: Number of cohort graduates divided by the entering class size.
PANCE Results
Students who successfully complete the MMSc PA program will be eligible to become licensed through the PA National Certifying Exam (PANCE). The first cohort will test in the winter of 2022-23. Once results are available, they will be summarized below with a direct link to the George Fox official PANCE report.
| Class | First Time Takers | Program Aggregate | National Average |
| --- | --- | --- | --- |
| 2022 Cohort | Published Mid 2023 | Published Mid 2023 | Published Mid 2023 |
| 2023 Cohort | Published Mid 2024 | Published Mid 2024 | Published Mid 2024 |
| 2024 Cohort | Published Mid 2025 | Published Mid 2025 | Published Mid 2025 |
| 2025 Cohort | Published Mid 2026 | Published Mid 2026 | Published Mid 2026 |
| 2026 Cohort | Published Mid 2027 | Published Mid 2027 | Published Mid 2027 |
Goal Attainment
In addition to its mission, values, and goals, the George Fox MMSc PA program has established graduate goals/benchmarks. Following graduation of the inaugural cohort (and annually thereafter), alumni will be surveyed to determine the program's goal attainment. George Fox will start gathering benchmark goal data in mid-2023. The following benchmarks will be measured.
| PANCE Pass Rates (Knowledge) | When Assessed | Desired Result |
| --- | --- | --- |
| PANCE: First-Time Pass Rate | First Year | National Average |
| PANCE: Cumulative Pass rate | Yearly | National Average |
| PA Employment (Service) | | |
| George Fox Graduate PAs Employed in Oregon | Yearly | 41% (Data Based) |
| George Fox Graduate PAs Employed in Primary Care Practice (family medicine, internal medicine, pediatrics) | Yearly | 36% (Data Based) |
| George Fox Graduate PAs Employed in Underserved Population or Area | Yearly | 8% (Data Based) |
| Leadership/Volunteerism (Compassion; Leadership) | | |
| George Fox Graduate PAs Involved in the Community (Search and Rescue, Community Emergency Response Team, Volunteer Fire Department, Free Clinic Volunteer, Health Center Volunteer, &tc.) | Yearly | 50% (Entry Goal) |
| George Fox Graduate PAs Serving in Areas Outside Local Community (one developing country medical mission a year) | Yearly | 50% (Entry Goal) |
| George Fox Graduate PAs in a Leadership Role in the PA Profession (leadership role in AAPA, NCCPA, State Medical Board, &tc.) | Yearly | 25% (Entry Goal) |
Questions?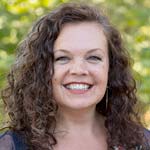 Admissions Counselor, College of Medical Science