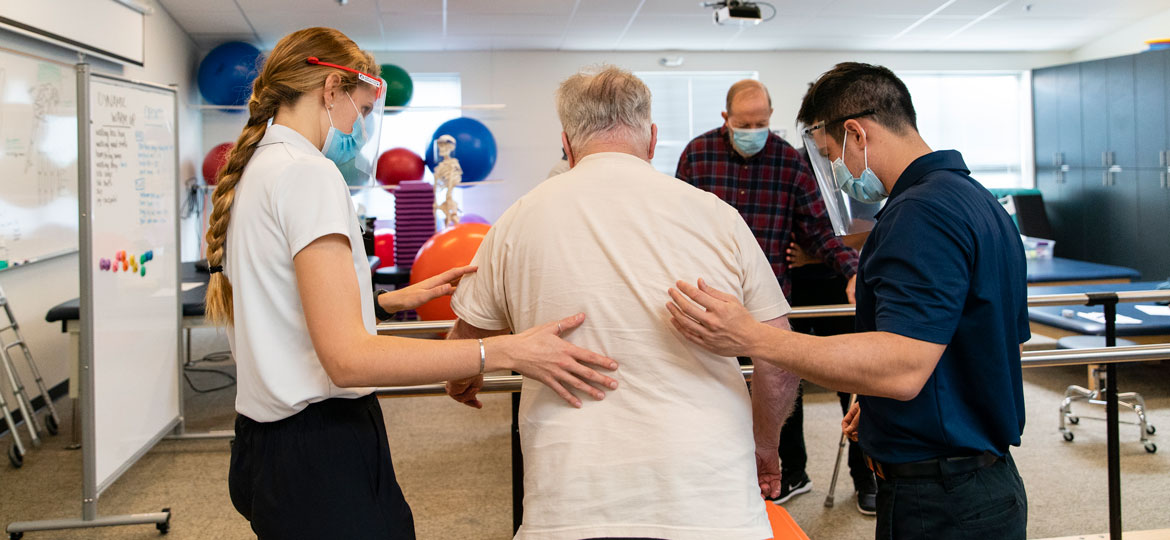 Therapists
At George Fox Physical Therapy Community Clinic
Meet Our Team of Dedicated Health Professionals
Our physical therapists bring a wealth of experience and a heart for service to everything they do, and they're committed to helping people of all ages and abilities make the most of their potential.
Their specialties include cardiopulmonary therapeutics, pediatrics, and orthopedic and sports medicine. In addition to treating patients, they find fulfillment in educating individuals, groups and the border community about matters related to health and wellness.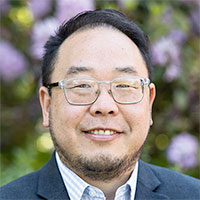 Associate Dean of Interprofessional Education
Interim Dean, College of Allied Health
Associate Professor of Physical Therapy
Areas of Expertise
Primary care
Orthopedics
Spinal injuries
Persistent pain
Cognitive function therapy
Dan Kang PT, DPT, has been with the Community Clinic since the fall of 2013. He is an associate professor of physical therapy at George Fox, where he teaches in the area of orthopedics and persistent pain rehabilitation.
Kang speaks locally and nationally on primary care physical therapy, PROMIS in clinical practice, and the biopsychosocial model of care. In addition, he serves as a commissioner for the Oregon Pain Management Commission, director of communication for the American Physical Therapy Association Primary Care Special Interest Group,  director of the YCC/GFU Persistent Pain Program, director of the Interdisciplinary Primary Care Institute, and Oregon Physical Therapy Association liaison for population health. He also practices at George Fox's Community Clinic and serves as a consultant for regional health systems integrating PROMIS and primary care into clinical practice.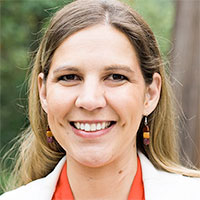 Assistant Professor of Physical Therapy
Areas of Expertise
Orthopedic rehabilitation / sports medicine
Neurological rehabilitation (Parkinson's disease)
Clinical education
Chronic pain
Li-Zandré joined the Community Clinic in December 2015. She enjoys working with a wide variety of orthopedic and musculoskeletal conditions, including sports medicine, joint disorders and cardiac rehabilitation. She also has experience treating neurological conditions such as traumatic brain injury, stroke, cerebral palsy and Parkinson's disease. She has brought her clinical knowledge to the classroom for the last four years in her role as a teaching assistant in the George Fox University DPT program. Li-Zandré views physical therapy as the best way to utilize her passion to serve people and return them to sports and activity.
Philbrook received her bachelor of science degree in exercise and sport science with an emphasis in sports medicine from Oregon State University. During her time at OSU, she had the honor of not only working with the Oregon State University football team for two consecutive seasons, but also with the Oregon State baseball program and the university's gymnastics team. She was awarded the Athletic Training Student of the Year for the state of Oregon in her senior year. Her doctor of physical therapy was received from the University of St. Augustine for Health Sciences in San Diego, where she graduated with high honors. She was also certified in the LSVT BIG program, which specializes in the treatment of Parkinson's disease.
Over the last few years her focus has shifted to more chronic pain and the best use of patient reported outcomes to best meet the patient where they are at to make the care meaningful to the patient.
Philbrook was born and raised in Pretoria, South Africa. She enjoys both watching and playing all kinds of sports, hiking, and spending time with her husband, daughters, family and friends.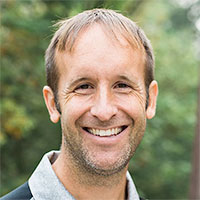 Assistant Program Director, College of Allied Health
Associate Professor of Physical Therapy
Areas of Expertise
Patient-reported outcomes
Orthotic decision making
Board-certified clinical specialist in pediatrics
Jacobson has served in George Fox's Community Clinic since the summer of 2014. He is a board-certified clinical specialist in pediatrics who has worked with children and families in home, early intervention and advanced clinical settings since 2000. He began at George Fox in 2013 and is an associate professor in the School of Physical Therapy, teaching Pediatric Physical Therapy, Prosthetics & Orthotics, and Patient Care Skills. He holds a bachelor of science degree in physics and a doctor of physical therapy degree, both from the University of Puget Sound. Prior to George Fox, he was the pediatric rehab supervisor at the Providence Children's Development Institute in Portland, Oregon.
Jacobson continues to practice in multiple community healthcare settings, pursues research related to meaningful health and wellness outcomes for children and adults, and travels yearly with George Fox DPT students for our service trip to Uganda to help advocates there improve the lives of children and adults with disabilities.
In his work, he seeks to empower those he serves to pursue and achieve what really matters for full participation in life. Jacobson is moved by music, plays jazz saxophone, loves creative endeavors with his daughter Alex and wife Stephanie, fashions himself a competitive volleyball player, and finds fulfillment in journey, contribution and the building of others.