Catherine Enger

,

PT, DPT

Director, George Fox Physical Therapy Community Clinic

Areas of Expertise
International primary care
Outpatient settings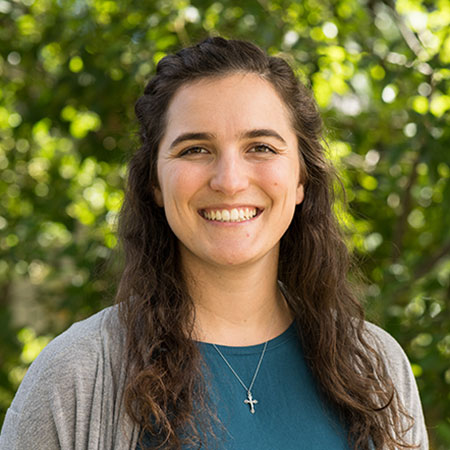 Catherine Enger, a graduate of George Fox's physical therapy program, joined the university in 2023 to work as a full-time physical therapist and as director of the university's Physical Therapy Community Clinic.
A winter 2023 graduate of the PT program at George Fox, she spent time following graduation as a graduate teaching assistant for the first-year anatomy lab after gaining experience as a student physical therapist at Samaritan Community Hospital in Lebanon, Oregon, and Providence Medical Center in Newberg. She also joined the program's service trip to Uganda in the spring and summer of 2023.
In addition to her DPT degree from George Fox, she holds a bachelor's degree in kinesiology from Oregon State University (2018). Catherine lives in Tigard with her sister and brother-in-law and her two nieces, and attends St. Cecilia Catholic Church in Beaverton. She enjoys singing in church and at weddings, taking trips to the Oregon Coast, playing board/card games, and spending quality time with family and friends.