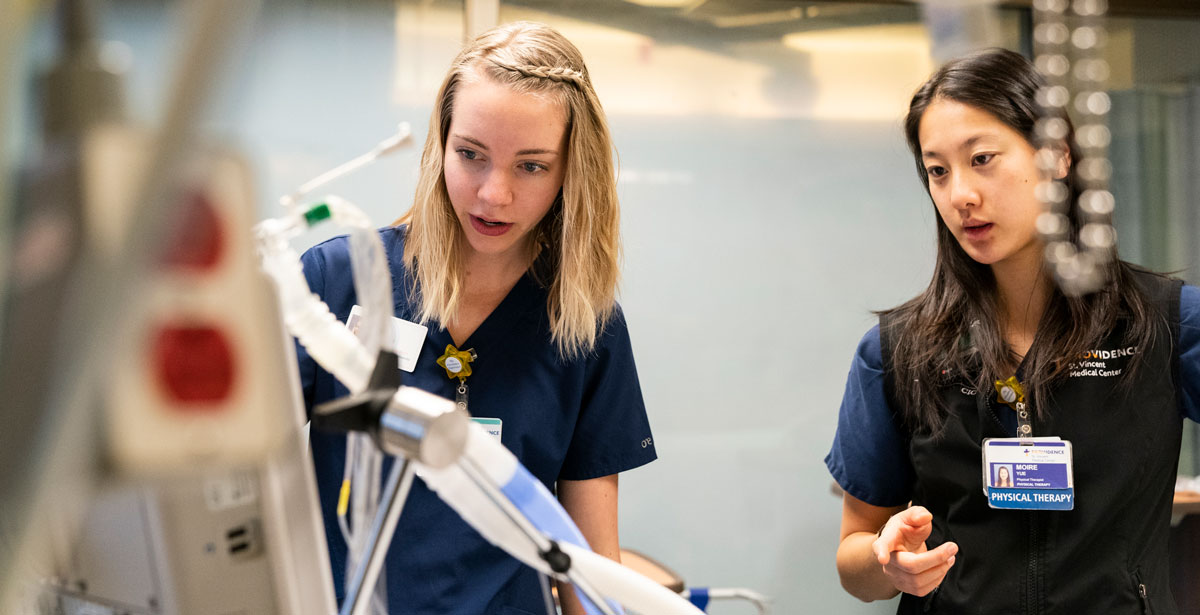 Observation Hours
Applicants are scored on the number of hours completed at the time the application is submitted. Hours listed In Progress will be considered but not scored.
When looking at applicants, we like to see a breadth of experience in many domains of PT to better understand how different PT can look. More important is the number of settings, not the number of hours spent in a particular setting. Multiple settings is not a hard requirement, but it will certainly help you be a more competitive applicant and better prepared for graduate school.
Your educational clinical experiences consists of several types of settings:
Acute Care/In-Patient/Hospital-type setting
Post-Acute
Out-Patient/Orthopedics
Skilled Nursing Facility (SNF)
Home Health
It will be to your benefit that you observe in at least two domains listed above. Other settings can be a specialty area of your choosing such as neuro, cardio/pulm, pediatrics, men's/women's health, oncology, school PT, etc.
If you find yourself needing to choose between 100 hours and domains, you are encouraged to choose as many domains as possible. It would be better for you to experience the broader sense of PT rather than more of the same.
The Observation Hours Worksheet can be a helpful tool in preparing for your application. You are welcome to email the completed worksheet to your admissions counselor for feedback.