Andrew Meszaros

,

PT, PhD

Associate Professor of Physical Therapy

Areas of Expertise
Neuromechanics of human movement
Sensorimotor basis of injury and injury prevention
Wearables for rehabilitation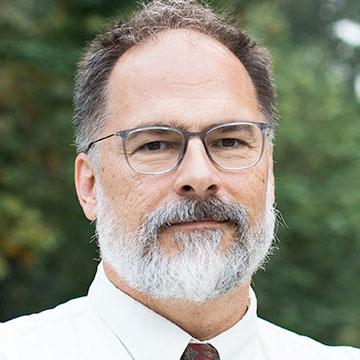 Andrew Meszaros has been a licensed physical therapist for more than 20 years, having worked in a variety of clinical settings. At the University of Iowa, he completed a PhD (1998) and NIH post-doctoral fellowship (1999) in the College of Medicine's Injury Prevention Research Center.
Meszaros came to George Fox from the University of Toledo Department of Neuroscience, where he taught DPT, PhD and MD student courses in gross anatomy, neuroscience, neuro-rehabilitation and biomechanics. His research examines the complex interactions that exist between sensory and motor pathways, to develop novel intervention strategies for a variety of human movement pathologies.
He is a Fulbright Scholar and recipient of several awards for excellence in teaching and professional service. In 2014-15, he received George Fox's Graduate Faculty Achievement Award for Teaching. Meszaros has served as manuscript reviewer for publications such as Journal of Applied Physiology, Journal of Neurophysiology, and Journal of Orthopaedic and Sports Physical Therapy.