Take advantage of fully online courses this summer with the George Fox Digital: Summer Online program. Summer Online courses are less than half the price of regular tuition – and run for eight weeks, starting June 5. Classes are open to anyone – both students at George Fox and those outside the institution – and you may register for up to three per year.
This affordable, flexible option is a great way to earn credits while still enjoying your summer break!
Affordable
Online summer classes are offered at $499 per credit, less than half the price of our traditional undergraduate classes. Getting  general education courses finished, many of which are offered during our summer online program, puts you on a faster track to graduation – saving you time and money. 
Save more than 55% per credit by taking Summer Online courses
Personal Attention
Whether we're teaching digitally or in person, we always strive to follow through on our "Be Known" promise. In the summer online program, all classes are taught by experienced George Fox faculty. All courses involve personal interaction with the instructor and chances to meet your classmates. 
What to Expect
The flexibility to do the work when it works for you. You can watch lectures and complete assignments asynchronously online at any time.
Enough structure to keep you on track. Assignments are completed on a weekly rhythm, with due dates and interaction with the course instructor.
Most courses require an average of nine hours each week to fully engage in the content.
You'll earn full credits for the class, in half the time. A typical semester-long class is 16 weeks. Summer Online classes cover the same content in just eight weeks.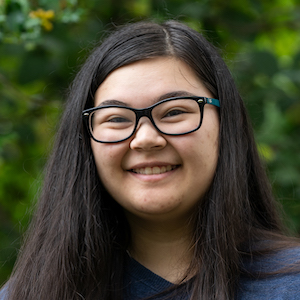 Summer Online courses offer a very flexible schedule, so even if I'm in another timezone, I don't have to worry about lectures at a set time and have plenty of time to complete assignments.
How to Register
Registration opens February 22, 2023.
Continuing traditional undergraduate students: Register on MyGeorgeFox
Incoming George Fox students: Registration is now closed.
Non-George Fox students: Register as a special student ($40 registration fee is waived for online students)
Financial Aid Available
Current George Fox students may be able to use financial aid for summer classes. Contact your student financial aid counselor.
Summer Online Course List
We offer the following courses online during the summer of 2022.* Classes will run from the first week of June to the last week of July, unless otherwise noted. Please see class.georgefox.edu for assigned instructors, course description, and the most up-to-date offerings.
*Courses are subject to change.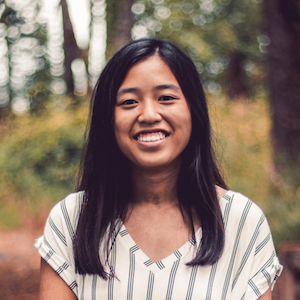 I like the flexibility I have with the homework – I'm able to tackle it when I have time. I also appreciate the ability to do a summer course for less time and less money for the same credit offered during the academic year.