At George Fox, we don't just produce great filmmakers. We empower students to become influential artists and storytellers, cultivating wonder and engaging issues of Christian faith and authentic human experience.
Our program focuses on creative storytelling through narrative and documentary films, writing for media, audio production, and other technologies. Here, you'll be part of a close-knit group of students who work together on every stage of production in hands-on classes, learning experiences, and personal projects.
We offer small class sizes, easy access to gear, and experience in every area of filmmaking so that every student has the opportunity to find and exercise their calling within the field.
Check out our cinematic arts major to get more details on what you'll study, job opportunities, and reasons for why you should consider joining us.
We Offer
Three

 Concentrations: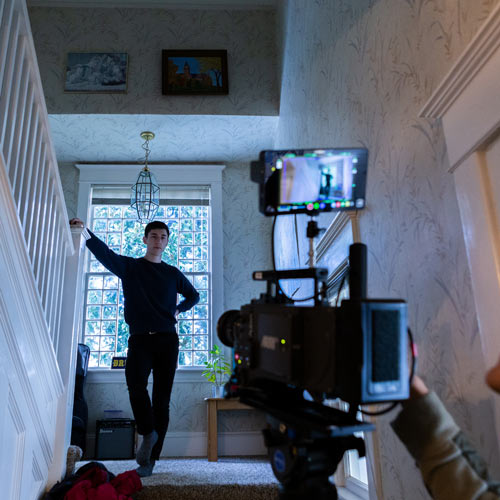 Film and Video Production
This concentration focuses on how to write, shoot, direct and edit films, with an emphasis on artistic expectation and pushing the boundaries of film toward the next big ideas.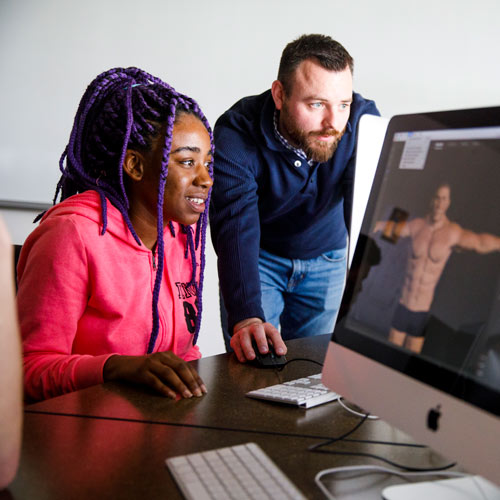 Animation
Industries that utilize animation range from film and TV to advertising, gaming, motion graphics, scientific visualization, and so much more. We have coursework in both 2-D and 3-D animation, employing industry-standard software to bring your animated stories to life.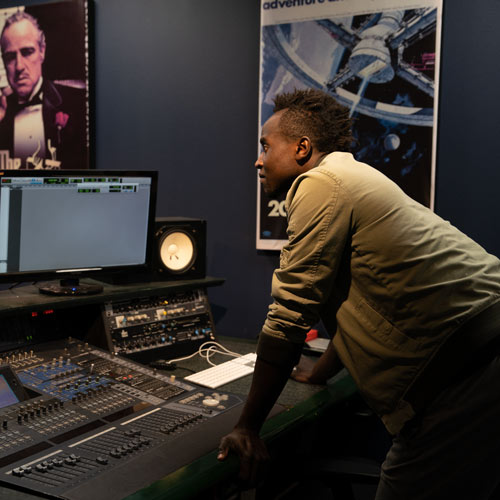 Audio Production
Audio production encompasses not only music, but also the sound effects that enhance visual productions. As an audio production student, you'll have access to our 5.1 surround sound recording studio that is fully stacked with some of the newest tech in our industry.
What We
Emphasize
Internships/Finding a Job in the Industry
Every cinematic arts major takes an internship as part of their degree program. The media job market is an expanding one, and opportunities exist to enter careers in the entertainment industry. Potential professions include:
Videographer/cinematographer
Television/film producer
Director
Editor/post-production supervisor
Special effects editor/animator
Sound technician/sound designer
Corporate/nonprofit and faith-based video production
UX/UI 
Social media content creator
Motion graphics
Screenwriter
Gaming illustration/animation
George Fox will challenge you to develop a worldview that meshes together your occupational goals and Christian faith.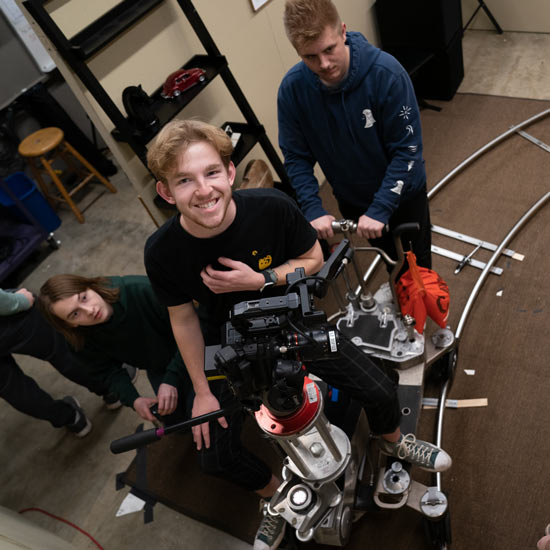 Portfolio Building
In addition to gaining in-depth academic familiarity with various aspects of the field, you'll have the opportunity to develop, apply and exhibit your skills both on and off campus.
You will ultimately put together a portfolio of work for entry to competitions and/or job and graduate school applications.
Exhibition of Work
Every spring the red carpet is rolled out for the Fox Film Festival in Newberg, where the best student short narrative films and documentaries are exhibited.
Narrative and Documentary Storytelling
Many programs focus on one or the other. At George Fox, we believe experience in both is imperative in a business environment where convergence, flexibility and multiple talents are imperative.
You will be encouraged to keep your hands in both worlds. By the time you graduate, you will have helped to either film, produce, and/or direct both a short documentary and several narrative pieces.
Fox Film Festival
The Fox Film Festival is our annual event that showcases the best of the George Fox cinematic arts majors' work over the past year. The festival recognizes innovative storytelling, encourages creativity and growth, and provides exposure to valuable feedback from other artists, professionals and students.
Current students are invited to submit their films, which are judged in several categories by faculty, cinematic arts alumni, and industry professionals. Both narrative and documentary films are accepted.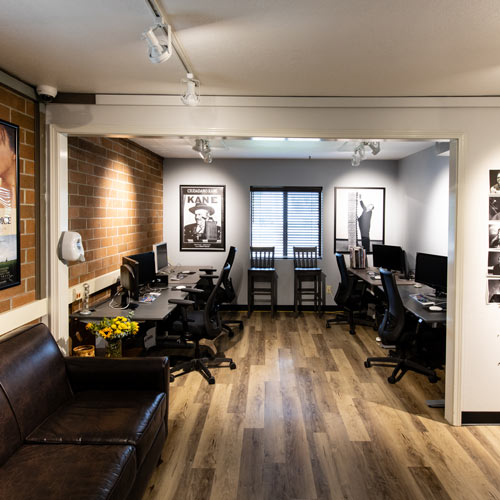 Facilities
The Cinematic Arts Building is located on the northwest corner of campus. It houses the graphics computer lab and supports cinematic arts and graphic design majors.
With an 18-machine computer lab, television studio, and video production equipment, the Cinematic Arts Building has everything you need to create and output quality video, multimedia, and graphic design production.
Our Faculty
Our faculty are experienced professionals who have extensive real-world experience.