Communication & Cinematic Arts Internships
How much do we value internships? So much so that all communication and cinematic arts students are required to participate in one before graduating.
As faculty in the Department of Communication and Cinematic Arts, we believe there is no better way to get valuable and practical hands-on experience. Internships are a critical component of your academic journey, which is why we grant course credit for them. The one condition: Your internship must be a genuine learning experience.
Internship Prerequisites
Cinematic Arts Majors: Instructor's permission 
Communication Majors: You may apply for an internship if you are a communication major, hold a junior class standing, and have completed nine credits in COMM coursework. Exceptions to these requirements can be made in special circumstances.
Students who do not meet the prerequisites for COMM 275/475 may enroll in COMM 305 Professional Communication Activities. Contact internship director Kevin Jones (kevinj@georgefox.edu) for clarification.
Course Credit for Internships
Cinematic arts majors are required to complete two units of internship credit. Communication majors are required to complete a total of three units of internship credit.
You must be able to document 30 to 45 hours of work during the semester for every one unit of internship credit (two to three hours a week, on average). 
A two-credit internship requires 60 to 90 hours of documented work during the semester (four to six hours a week, on average). 
A three-credit internship requires 90 to 135 hours of documented work during the semester (six to nine hours a week, on average).
Internship Course Credit Tuition and Fees
Internships completed during the regular fall or spring semester are included in your regular tuition fees. An internship completed over the summer semester will require you to formally register for summer credit, and you will be required to pay a reduced summer tuition.
You may not begin documenting hours for your internship until you are officially enrolled in the formal internship class (COMM 275/475 or CINE 275/475).
While the department has established a minimum number of required internship credits for graduation, you may take up to a total of 10 credits of internship toward graduation. This is often achieved by completing more than one internship over the course of several semesters.
How to Find an Internship
While faculty are not required to provide you with an internship, we have developed relationships with numerous organizations in the region and will do our best to help provide you with an internship opportunity. Speak with our internship coordinator, who can provide you with a list of internship leads and contact information.
In addition, the university's Career & Academic Planning Center is a good source for internship information (contact your CAP coach for information), and Handshake provides numerous internship and job opportunities.
You can also ask classmates what they did for an internship, search online sources for internship leads, and contact a company you would like to work for and ask if they have an internship program. Keep in mind that the big, popular companies generally have internship programs, but they can be very competitive due to high interest.
Finally, knock on doors in the community and see if someone is interested in hiring an intern.
How to Apply for an Internship
Once you have secured a potential internship opportunity, you must complete the appropriate application form:
Once you've completed the form, save it as a Word Doc or PDF and send it to Kevin Jones, department internship director, at kevinj@georgefox.edu.
Once the application has been processed, Kevin will contact you and let you know the next steps to take. One of the following three options may occur:
The proposal may be denied with an explanation why.
The proposal may be accepted and you will be provided the next step in the process.
Kevin may request a meeting with you to clarify any questions that may arise.
When your internship is accepted, you will be directed on the next steps to take to officially register your internship for course credit. If you have any questions, do not hesitate to contact Kevin at kevinj@georgefox.edu.
Who Can Supervise My Internship?
All internships require a direct supervisor to oversee your work. 
The supervisor is generally someone who has job experience or is an expert in the same field/area you are doing your internship. 
Your supervisor may not be a family member, relative, fellow undergraduate student, friend, etc., which may cause a conflict of interest for the learning and evaluation process.
The supervisor must agree to oversee your internship and provide evaluation feedback at the end of the semester.
What Doesn't Qualify as an Internship?
Some examples of what does not qualify for an internship include:
Any position where the student is more of an errand runner or lackey (i.e. getting coffee, making photo copies, etc.)
Any position where there is little or no link to a pedagogical/learning experience (i.e. working for as a lifeguard at a pool in the summer. )
Any position where a clear link to your degree cannot be justified.
Internship Opportunities
George Fox students have completed internships with the following organizations:
A-Dec Corporation
Providence Benedictine Foundation
Beaverton Literacy Council
Cambia Health Solutions
Refuge VFX
Imago Dei Ministries
Providence Health Care
Bring It On Communications
Bridal Bliss
Fellowship of Christian Athletes Leadership Program
LPGA Tournament Golf Foundation
Los Angeles Promise Fund
Newberg Downtown Coalition
American Lung Association
George Fox Legacy Project
George Fox Athletics
George Fox Human Resources Office
Highland Film Group, Los Angeles
Lemos Farm
Luciole Winery
Walden Media, Los Angeles
K&M Wineries
Marketing R&R Film Studios
Pixar Studios
Baumer Impact
Northwest Christian Church
The Rise Network
Questions?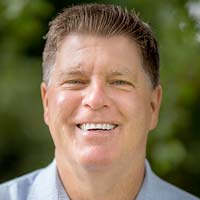 Professor of Communication Arts