Interior Design Major (BFA)
If you love crafting meaningful spaces for people to inhabit and can't get enough of architecture, arranging space and considering how people connect with their environment, welcome to your dream area of study: interior design!
It's true that interior design is about crafting beautiful spaces, but it goes beyond Chip and Joanna Gaines from Fixer Upper. There are regulations and building codes, electrical systems, and lighting to deal with. It's part art, part math, part psychology.
The reward? Crafting the perfect space for your client, giving expression to the desire for hospitality, and creating something beautiful.
You Will Be Prepared Professionally
We are deeply connected to the National Kitchen and Bath Association, the American Society of Interior Designers, and the Northwest Society of Interior Designers – three of the most prominent professional organizations in the region, with advisors from their boards working to develop our program.
Our interior design program will educate you to become a creative and responsible interior designer for residential and commercial buildings. Our program was modeled following National Council for Interior Design Qualification standards, which prepares students to enter the industry and begin the process of sitting for certification exams that are standard in the industry (NCIDQ requires students practice professionally before receiving full certification).
You will receive training through course work that prepares you for each portion of the certification process. Upon graduating and working in the field for the required number of hours, you will be ready to sit for the exam and be fully certified to practice interior design independently.
An Emphasis on Environmental Health
The interior design program emphasizes best practices, including concern for environmental issues, LEED certification, ADA requirements, and the construction of holistically considered and relatable environments through problem solving in applied design studios.
With a particular focus on spatial design and space planning, complemented by the application of surface decoration, our students learn to design spaces for living, working, business, health and recreation environments.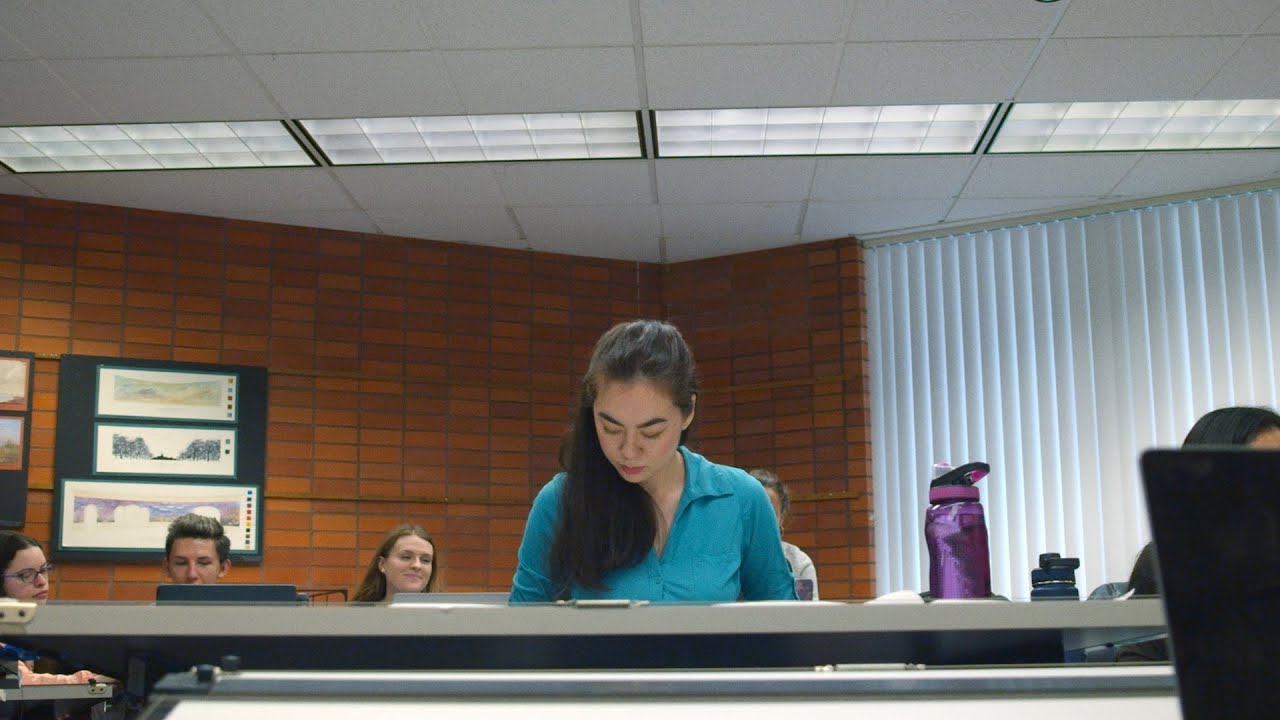 Why

Study Interior Design at George Fox?
Are you creative? Do you love the thought of designing practical living spaces? If so, those are just a couple reasons to join us. Here are some others:
Learn from accomplished faculty, all of whom continue to work professionally in the field and who are professing Christians.

The major shares a foundational curriculum with the studio and applied design areas of our program. As a result, students are exposed to an interdisciplinary, integrated curriculum that stresses the broad intellectual development needed for a robust design practice, whether as a team member of a larger design firm or a freelance practitioner.

Each semester, multiple professional interior designers are brought to campus through our visiting artist series. Students also are able to connect with regional interior resources and partners through trips to Portland and other regional centers.

Connections to regional businesses and institutions allow our students to work in placed internships and work with clients/commissions while still in school.

You will have the opportunity to participate in multiple community-based events, including an art retreat where majors travel to the Oregon Coast to spend a weekend of artmaking, worship and getting to know one another.

You will be part of a family-oriented community where you will be known by name and surrounded by peers who will challenge, encourage and listen to you.
What

will I Study?
Designing homes
Designing kitchens and baths
Crafting custom furnishings and finishes
Drafting and creating renders of buildings
Creating environmentally friendly workplaces
As courses progress, you will be challenged by design problems that increase in size and complexity. The curriculum will help you develop an understanding of the influence of sustainable building and reuse on human health, well-being and performance.
Our courses have been designed to help us succeed in the world outside of our campus by emphasizing industry standards and practices that might not be in textbooks. Along with connections made with working professionals in my field, the friendships I have made in the classroom are exceptional. In a small major, and at a small school, I have had the opportunity to grow close with my peers. We help each other with projects, offer feedback and collaboration, and create a fun atmosphere to learn and work.
What's

after George Fox

With many interior designers moving toward freelance practices, the shape of the interior designer field is shifting, creating opportunities for young designers with a vision and technical ability to break into the field and achieve success.

The field is also shifting in response to the pandemic. As our homes become work spaces, it becomes all the more critical to create multi-functional environments. While architects are running into a slowdown on new buildings, interior designers are taking in a steady stream of remodels.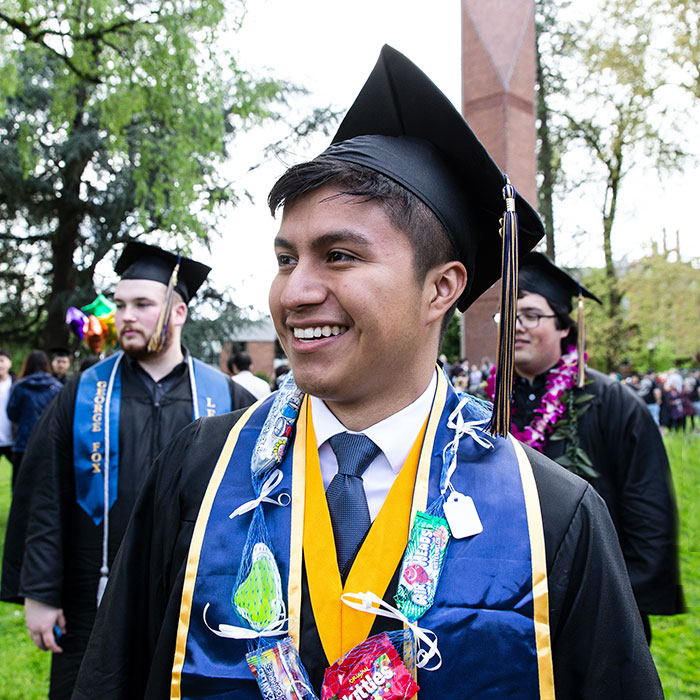 Common career paths
Freelance artist
Interior designer
Interior assistant
Draftsperson
Space planner
CAD drafter
Design firm assistant
Materials acquisition specialist
Design showroom consultant
Textile design consultant
Home stager/stylist
Kitchen/bath specialist
Floor plan consultant
Stage and set designer
Facilities designer
Home furnishings buyer
Occupancy planner
Strategic planner
Store planner
Visual display designer
Leasing agent specialist
Interior design teacher
Companies and organizations that have hired our art and design majors
NFL Players Association
Disney
Nike
Nordstrom
Faceout Studio
VSA Associates, Chicago
Landor & Associates
Norm Thompson Outfitters
Impact Printing
Clark & Company
Pivot Group
Pigeon Toe Ceramics
Copper River Design
Harvest House Publishing
Portland, Beaverton, Salem, Tigard and Sherwood Public Schools
Livengood & Nowack
Lawrence Galleries
Code Monkeys, Web & Game Design
Hillsboro Hops
Asterix Creative
Anthropologie
Real-world learning opportunities our art and design students have participated in
City Hall Project: Our interior design majors were recently honored by the city of Carlton for their work in redesigning the city hall – a project that was completed in class.
Mural Project: A community mural project that included community engagement, city council presentation and production
Glass Project: A public works project producing glass installation for new buildings on campus
Tiny Home Village: Working in coordination with North Valley Friends Church to create plans and a vision for a tiny home village that offers low-income housing
Community Art & Design Workshop: Teaching high school students art and design
George App: Conceive, develop and present an app to serve students at George Fox by replacing clunky existing web systems on campus.