Lindsey Hankins

,

PhD

Director, School of Theology

Assistant Professor of Theology

Teaching and research interests
Historical theology (late Antiquity through the Scholastic period)
Practices of piety, with special attention to doctrinal and gendered considerations
Ethics
History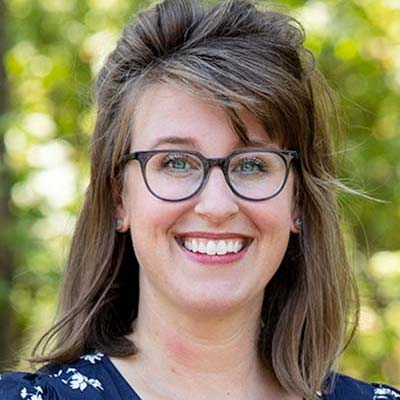 George Fox welcomed Lindsey Hankins as an assistant professor of theology in 2021. She completed her PhD in theology, with a concentration in the history of doctrine, from Princeton Theological Seminary in 2020, and shortly thereafter worked as a visiting assistant professor of theology at Wheaton College in Wheaton, Illinois.
Her previous teaching assignments came at Princeton Theological Seminary, where she was an instructor of record, a teaching fellow, a teaching assistant, and a digital course designer between 2013 and 2020. She also lectured at the undergraduate level at Princeton University in the fall of 2018.
Hankins has traveled extensively to present at events nationwide, has frequently been invited to speak at Young Life conferences, and has served on a number of councils and committees, including on the advisory council for the Center for Theology, Women, and Gender at Princeton Theological Seminary (2019-20).
She comes from Lambertville, New Jersey, and is married to Rob, a regional director with Young Life. Together they have two children, Rosemary and Jack.
Academic Background
PhD, Theology, Princeton Theological Seminary 
MA, History of Christianity, Wheaton College
MA, Historical and Systemic Theology, Wheaton College 
BA, Biblical and Theological Studies, Bethel University (Minnesota)