Joseph Clair

,

PhD

Executive Dean, Cultural Enterprise

Associate Professor, Theology and Culture

Teaching and research interests
Christian thought and ethics
The role of religion in public life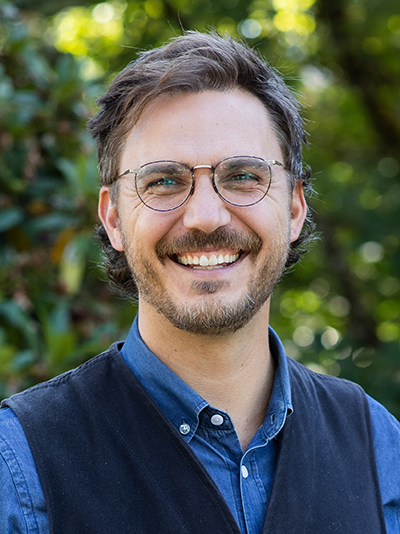 Joseph Clair serves as the executive dean of the Cultural Enterprise, which encompasses the humanities, theology, and education. He is also an associate professor of theology and culture.
Before joining the George Fox faculty in 2013, he earned his PhD in the religion, ethics and politics program at Princeton University while also working as an assistant in instruction. His efforts were rewarded with a Department of Religion Teaching Award (2011-12) and a Graduate Prize Fellowship from Princeton's Center for Human Values (2012-13).
Prior to Princeton, Clair earned an MPhil at the University of Cambridge as a Gates Cambridge Scholar. He also holds master's degrees from Fordham and Duke University, as well as a bachelor's degree from Wheaton College.
His research and teaching interests include Christian thought and ethics and the role of religion in public life. He is the author of Discerning the Good in the Letters and Sermons of Augustine (Oxford UP, 2016) and Reading Augustine: On Education, Formation, Citizenship, and the Lost Purpose of Learning (Bloomsbury, 2018).
Clair lives on a hobby farm outside of Newberg with his wife, Nora, and their four children. 
Academic Background
PhD, Princeton University
MPhil, University of Cambridge
MA, Fordham University
MA, Duke University
Joseph discusses the importance of reading great books and authors, and why you should read his own favorite great book, The Confessions, by Augustine.