Travis Pickell

,

PhD

Assistant Professor of Theology and Ethics

Director, Cornerstone Core and Character Virtue Initiative

Faculty Fellow, George Fox University Honors Program

Research and teaching interests
Ethics
Theology
Religion and Medicine
Technology
Pluralism and Public Life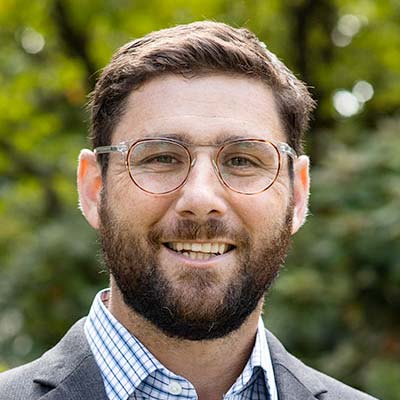 The university welcomed Travis Pickell as an assistant professor of theology and ethics in 2021. He worked the previous two years as the associate director of university engagement and as a tutor at Anselm House, a center for Christian study at the University of Minnesota.
In the two years prior to that, Pickell was a lecturer and postdoctoral fellow at the University of Virginia, where he taught numerous courses, including Mortality and Morality, Engineering Humanity: The Ethics of Biotechnology, and Business, Ethics & Society. He also taught extensively at Anselm House and has contributed several journal articles, book reviews, and digital teaching resources. His thoughts on mortality were explored in a recent Christianity Today article, "Before Christ Rose, He Was Dead."
Pickell has also traveled extensively to make conference presentations and invited lectures, specializing in ethics, theology, spirituality, economics and technology. He lives in Newberg with his wife Sarah, daughters Ruby Grace, Ryann, and Emily, and their Pyrenees-poodle puppy, Lucy.
Academic Background
PhD, Theology, Ethics & Culture, University of Virginia 
MA, Ethics, University of Virginia
MDiv, Princeton Theological Seminary
BA, Public Policy, The College of William and Mary