Jay David Miller

,

PhD

Assistant Professor of English

Teaching and Research Interests
Early American literature
The Atlantic World
Theology and literature
Literature and the environment
Quakerism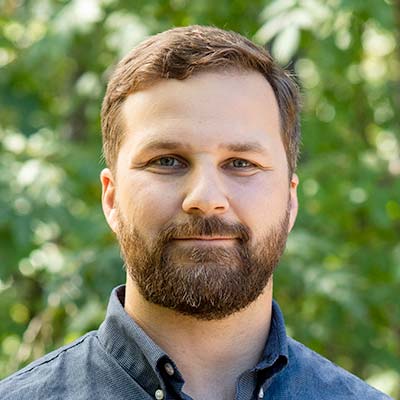 Jay David Miller serves as an assistant professor of English and teaches in the George Fox University Honors Program. His broad fields of research encompass the literatures of colonial North America and the Atlantic world, the early American republic, and the antebellum United States.
Prior to coming to George Fox, he was the 2021 ACLS Carl and Betty Pforzheimer Fellow in English and American Literature, and a research associate at the McNeil Center for Early American Studies at the University of Pennsylvania.
His current book project, Quaker Jeremiad, is based on his dissertation, which received the McNeil Center's 2021 Zuckerman Prize in American Studies. Quaker Jeremiad is a study of a neglected genre of agrarian writing produced by Quakers from the English Civil Wars through the aftermath of the American Revolution.
His research has been supported by the Omohundro Institute for Early American History and Culture, and articles related to his project have appeared in Religion and Literature, Early American Literature, and The Pennsylvania Magazine of History and Biography.
An experienced teacher of literature and college writing, at George Fox Miller teaches survey courses in the honors program and a variety of courses in the Department of Language and Literature. He also serves as an associate editor for the journal Quaker Religious Thought.
---
Education
PhD, University of Notre Dame
MA, The Pennsylvania State University
BA, George Fox University