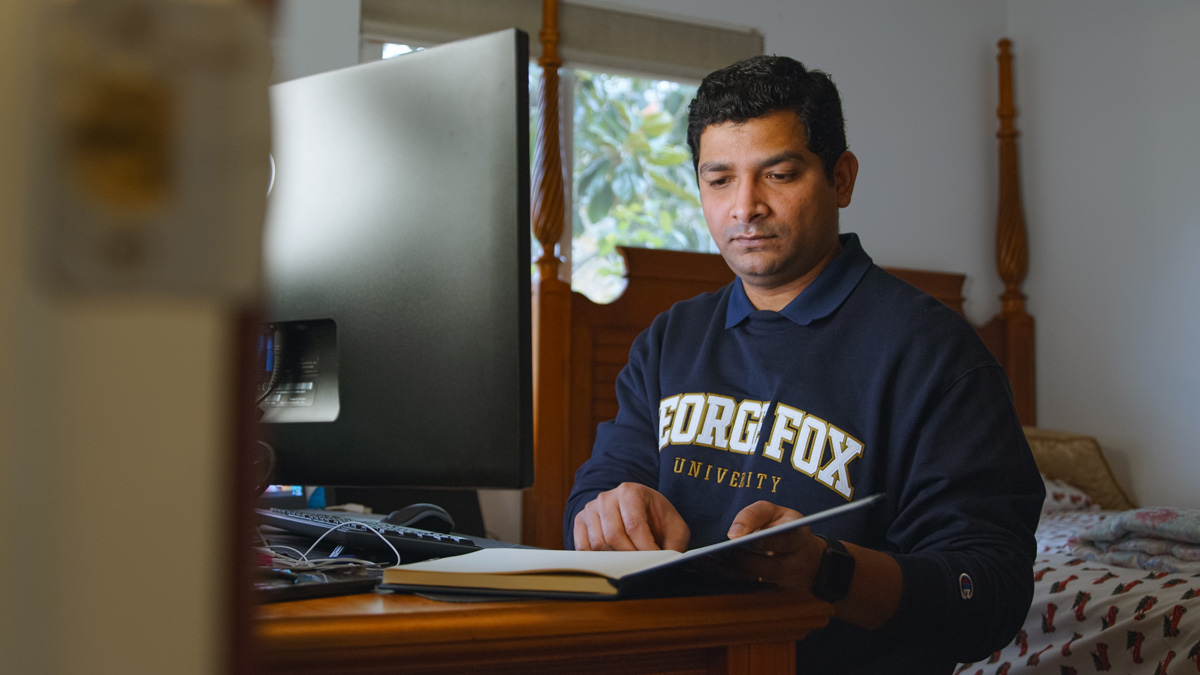 Program Details
Cohort Model
Once admitted to a major, you will join a cohort – a small learning community – that you'll journey with online. Cohorts follow a 16-month schedule. We find that many of our students form life-long friendships with others in their group.
Schedule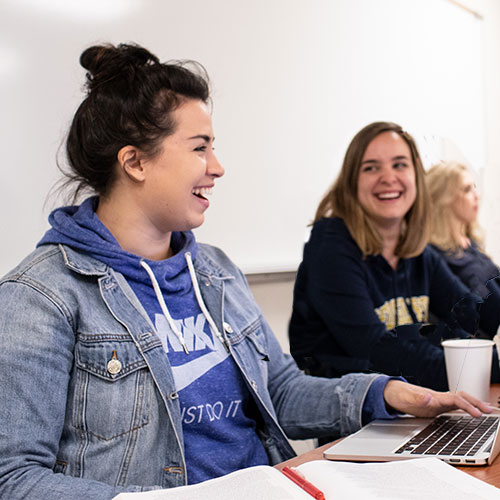 Courses in a major are five to six weeks long, and general education and elective courses are eight weeks in length. Our asynchronous courses follow a weekly rhythm for engaging with content and assignments, but you are free to do the work any time during the week that works for your schedule.
As part of your first course in your major, you will attend a synchronous cohort launch via Zoom, followed by 16 months of online, asynchronous course work alongside the others in your cohort.
For a major course the average workload is 12-14 hours a week and for each general education or elective course the average workload is 10-12 hours a week.
Learning Methods & Assignments
We use an adult learning method designed to meet the needs and learning styles of working adults. This seminar style relies heavily on discussion, simulations, and collaborative learning, drawing from students' personal, professional and technical backgrounds to achieve a broader understanding of the topics covered.
Out-of-class assignments include reading, research, and writing on selected topics. In-class assignments include presentations and collaborative discussion. Tests are not used as part of the grading criteria in any of the major courses and are used very sparingly in the general education/elective courses.
A Rich Online Learning Experience
Who We Are … and Who We Are Not
What George Fox's online degree-completion courses are:
Uniquely relational, clearly structured, cohort-based, lively, unexpected, content-rich, innovative, empowering
What George Fox's online degree-completion courses are not:
Solitary, lonely, unsupported, self-paced, non-relational, dry, formulaic, simplistic, predictable
Whatever your technical skill level, our team of faculty and staff will guide you into an online learning environment that is unlike anything you have experienced before.
Gone are the days of posting tedious answers to predictable questions and wondering whether anyone else is even taking the course; instead, come find yourself entering fully into a colorful, lively, content-rich environment where you can engage with your peers in a variety of mediums, sharing life experiences and future goals.
And while all classes are online, we stand by our promise that each student will Be Known. Come experience the difference!
Is This a Real Bachelor's Degree?
Short answer - yes! Although the accelerated, cohort-based courses in George Fox's degree-completion program are notably different from the experience most people associate with college, the bachelor's degree you'll earn at the end of your time with us is exactly the same and carries the same weight.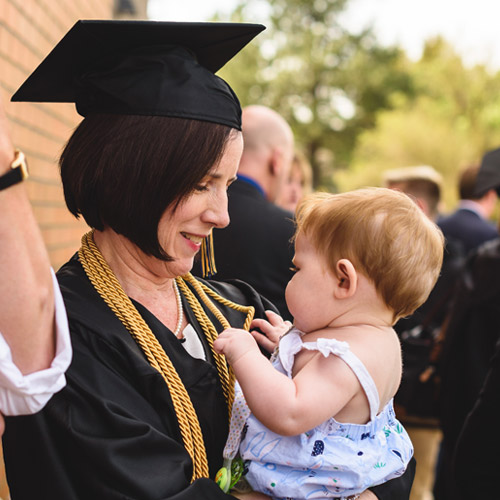 George Fox is accredited by the Northwest Commission on Colleges and Universities (NWCCU).
Emblazoned with "George Fox University" just like any other diploma, your accomplishment will enable you to join the thousands of George Fox degree-completion students who have gone before you – advancing to a new position at work, transitioning into a new career, increasing your income, or simply finishing a life-long dream of earning a bachelor's degree.
Whatever is driving your journey to a degree, we're here to help you achieve your goal!
Our Christian Perspective
While we do not expect all of our students to embrace our faith, our Christian commitment at George Fox shapes our identity.
Whether Christian or non-Christian, students in George Fox's degree-completion program will be known personally, academically, professionally, and spiritually. They are encouraged to explore their own unique worldviews, digging beneath surface-level responses to uncover what they believe about the world around them and their purpose in it.
Our Christ-centered community empowers students to articulate their own belief systems, act with integrity, seek excellence, and encourage others.
All students are required to take one faith-based course during their major. Titled "Worldview & Identity," this course provides a safe place for students to explore their own ideas about worldview, purpose and faith, weighing a variety of cultural lenses alongside a deeper understanding of the core beliefs of Christianity.
What Is the Be Known Promise?
At George Fox, we promise that each student will Be Known. This means that professors and staff connect with students in authentic ways – personally, academically, spiritually – recognizing that we all come to this place with different backgrounds, life experiences and dreams for the future.
To be known means that students not only learn new ideas, they share their own. To be known means to be heard. We see it all of the time - when students experience what it's like to be known in this way, they become inspired. And that's when real change happens.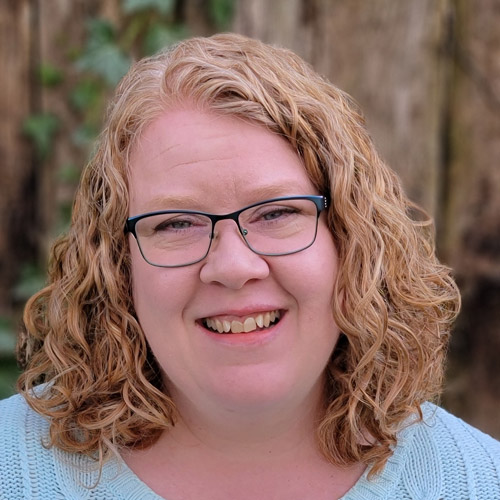 Joni Gloria
Social & Behavioral Studies Graduate
George Fox advertises that you will Be Known as a student. I knew that they had a reputation for being a top school academically, but was not sure how 'known' I might be as an online student. I need not have worried. Even though I rarely stepped foot on campus, I felt known, not only by my fellow students and professors, but by staff and leadership as well. The care that was shown went above and beyond my expectations and was integral to my success in the program.