What is 'prior learning credit'?
We are all about helping you save time and money as you pursue your degree. As part of that commitment, we offer Prior Learning Credit – academic credit earned when you demonstrate learning that you've gained outside the traditional college classroom.
This type of credit is sometimes referred to as "credit for life experience," even though the credit is awarded based on the learning that resulted from the experience – not the experience itself.
Since Prior Learning Credit is non-traditional, evaluation has to be done very carefully to ensure that it meets George Fox University's standards for quality. The evaluation process for this is called Prior Learning Assessment.
During the Prior Learning Assessment process, credit may be awarded through one of two avenues:
Professional training submissions OR
Prior learning essays
In both instances, you provide documentation of an adult (post-high school) experience, then describe and analyze the learning that occurred.
Who is eligible for prior learning credit?
Here are details about earning credit and eligibility:
Students actively enrolled in our Adult Degree Program may be awarded a maximum of 30 semester hours of credit through the Prior Learning Assessment process.
Credits earned through the Prior Learning Assessment process may be used to fill electives. They may not be used to fill general education or major course requirements.
If you want to receive credit for Prior Learning Essays, you will need to enroll in ASPD 215 Personal and Professional Assessment course (3 credits). This writing-intensive class will teach you how to use the Kolb/Fry model of experiential learning to construct life-learning essays.
The Personal and Professional Assessment course also teaches how to submit professional training items for evaluation and possible credit award.
Students who anticipate submitting professional training and/or certification items for evaluation and do not intend to submit personal essays will take ASPD 195 Professional Assessment (1 credit).
Prior learning credit is just one reason the timing could be right to finish your degree. Read 11 Reasons to Consider Returning to College as an Adult to see others.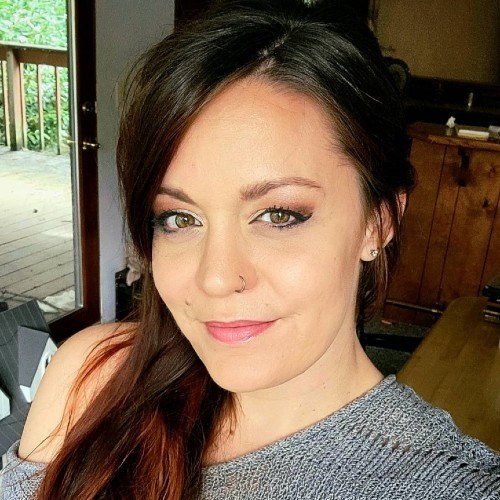 Stephanie Womack, ADP Graduate
I had a fantastic experience in the Adult Degree Program at George Fox! From start to finish the processes were extremely easy, and everyone made the final decision to follow through very stress-free, which is what I needed. I loved my professors, my cohort, and my classes.