For Maria, 38, it was the only way to move from cubicle to windowed office in her workplace, stepping at long last into higher leadership. For Joseph, 23, it permitted him to run his own business during the day while tackling group projects and research for his classes at night. For Lawrence, 77, it was the answer to a lifelong dream and an inspiration to the nine grandchildren who were watching.
All three questioned whether returning to college was the right move when they already were juggling multiple work and family responsibilities, hadn't stepped foot in a real classroom in years, and worried that they were too old and ill-prepared.
All three were thrilled to discover that completing a bachelor's degree alongside like-minded peers was one of the most fulfilling, transformational turning points of their lives.
Following are 11 reasons why adults should consider returning to school now.
#1 A Favorable Shift for Nontraditional Students 
With 36 million Americans who have started but not yet finished a college degree, the United States is experiencing a notable shift in favor of nontraditional students, commonly defined as students age 25 and older. In short, American universities are becoming less traditional. Propelled by economic concerns and unfinished dreams, adult students are returning to the classroom in droves, and they are relieved to discover like-minded peers and empathetic university professors ready to help.
For those adult students wondering whether a return to the classroom is viable, the answer is simple: Pandemic challenges have forced colleges and universities nationwide to reexamine their bottom line and recommit to fiercely competing if they hope to survive, which means adult students get to reap the benefits of online flexibility, service-minded admissions counselors, fast-falling tuition rates, and accelerated programs. In other words, the time to return is now.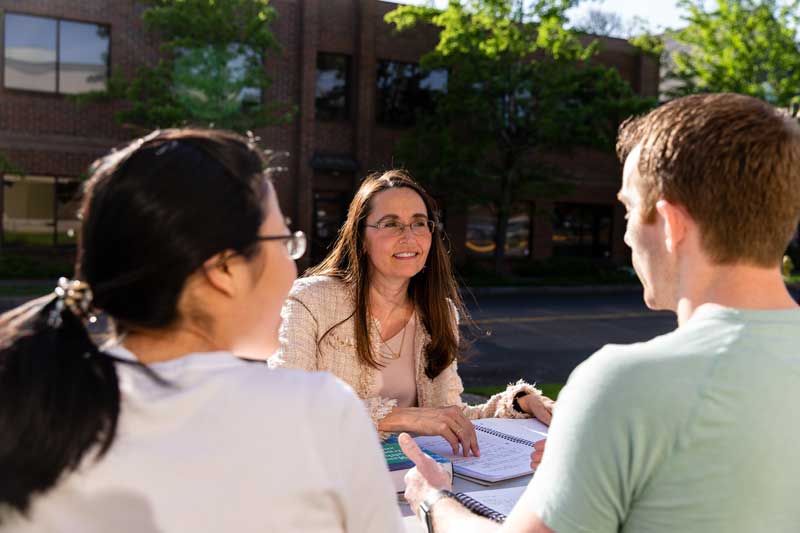 #2 An Emphasis on Experiential Learning
If nontraditional is the new traditional, why do adult students hesitate? For most, it's a matter of spinning plates: While a completed college degree may be an unrealized dream, adding one more plate to the panoply could be the wrinkle that brings the whole lot crashing to the ground. Most adult students – typically ranging in age between 25 and 75 – work full time, have children in the home or grandchildren nearby, are caring for aging parents, and worry about paying for a mortgage, utilities, health care, and retirement, in addition to college tuition.
Other adult students fear a return to rote memorization and meaningless exams, choosing instead to pour their time and energy into the projects and group collaboration inherent in most workplaces. But what many adults don't realize is that most adult degree programs avoid exams altogether, instead building curriculum around group engagement and projects that mimic a typical work experience. Most adults will not tolerate tiresome lectures, and degree completion programs comply, instead favoring experiential learning experiences over a more traditional sage-on-the-stage classroom approach.
#3 Rewarding Prior Learning
Prior learning assessment is another area that has seen unprecedented growth in recent years, moving from the shadows of imprecise measurement and skepticism into an accepted science that allows adult students to apply for and earn university credit for previous life experiences.
For many students, a university's solid prior learning assessment program can be the boon that brings them in the door, permitting them to earn up to 30 elective credits through structured essays or portfolios.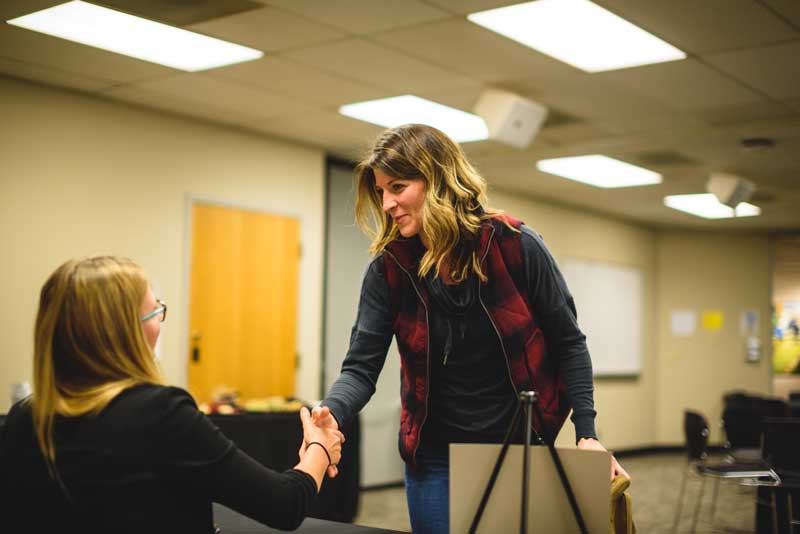 #4 The Cohort Model: A Transformational Experience
Another hallmark of successful degree completion programs is the accelerated cohort model. A cohort program allows adults to complete their degree in a cohort of peers, moving from course to course together, collaborating on projects, and, ultimately, building lifelong relationships.
Many cohort models require students to select cohort leadership, organize social activities, manage group disagreements, and foster healthy working relationships – aligning with the forming-storming-norming-performing team theory of group development.
The experiential learning-focus of the adult classroom is evidenced in the cohort as well as anywhere: The cohort itself both models and manages the learning that is occurring. As most graduating adult students will attest, the result is a transformational, life-changing learning experience.
#5 An Accelerated Course Schedule
Just as pedagogy focuses on best methods and practices for teaching children, andragogy looks at the learning theories that undergird effective teaching for adults.
Educator Malcolm Knowles is known for popularizing the term in the United States in the 1960s and 1970s, and his primary theory revolves around five assumptions about adult learners: 
They have a definitive self-concept as independent from their instructors

Adults gain and use their experiences as they learn

Their maturity ensures a notable readiness to learn

Their orientation to learning evolves as they continue to mature, drawing them ever-closer to direct application and innovation, and

Adults are intrinsically motivated to learn. In a nutshell, adults learn differently from their younger counterparts. Adult degree programs that recognize and honor the unique propensities of the adult learner typically boast high retention rates and impressive alumni loyalty.
An accelerated learning model encourages adult students to focus on one course at a time, condensing 300- and 400-level major courses from 16 weeks down to five-, six-, and eight-week courses.
Students typically take these accelerated courses one at a time, encouraging space for in-depth reading and research on a singular topic rather than four or five different courses at once. Many degree completion programs boast that students who enter their doors ready to begin a major will be finished and ready to graduate in just 16 months of condensed, accelerated courses.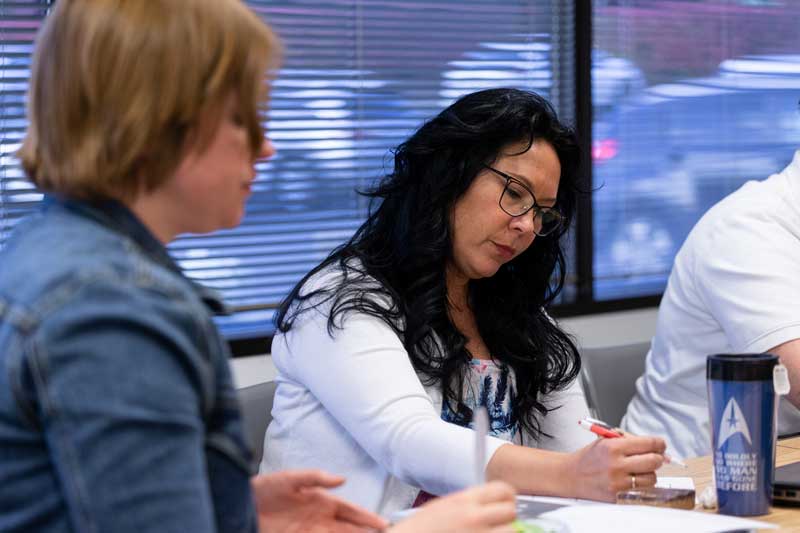 #6 The Convenience of Online and Hybrid Programs
And while many degree completion programs already offered online offerings before the pandemic hit, COVID has been the catalyst to propel many adult degree programs into a fully online world, ensuring both safety from disease and flexible programming for students whose full-time working hours often run 9 to 5 or even 8 to 6.
Some schools boast fully asynchronous learning experiences, which means students are not obligated to sign on to a course at a particular time, and other schools provide hybrid, synchronous, and even in-person learning opportunities as well.
#7 Adult-Focused Student Services
Many adults delay a return to school because they are unsure of new technologies and unwilling to risk the imposter syndrome that comes with feeling underprepared and overwhelmed. But most colleges and universities now recognize that student services focused solely on the 18- to 21-year-old traditional college student are neglecting a fast-growing sector of the university population. 
To fill that need, many universities now boast student services that are uniquely adult-focused, such as adult-centered tutoring and writing centers, admissions and enrollment counselors, and technology departments.
Colleges that once viewed adult education as an add-on are now realizing that a robust, targeted outreach to adult students will net more gain for the university and students alike.
College-level learning is rigorous and challenging for any adult, and the best schools will provide ample support for their returning adults to ensure they complete what they have started.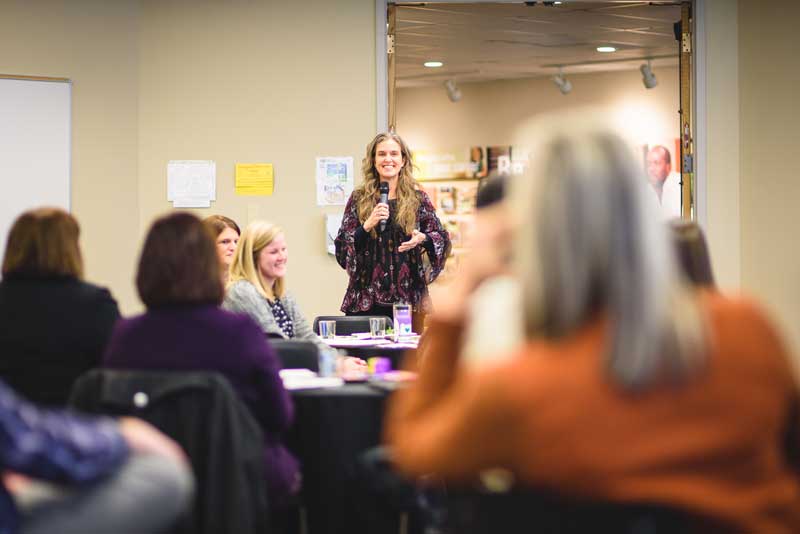 #8 Learning from Professors Active in Their Fields
While university-level adjunct instructors have earned a reputation through the news media of being poorly treated academic wannabes, most adjunct faculty members who teach in adult degree completion programs are professionals in the field who teach one, two, or three courses each year as a means of giving back to their communities and engaging with aspiring new professionals. 
Adult students benefit from real-time business case studies and valuable professional connections as they complete projects and discuss theoretical concepts with professors who are actively working in their fields.
 
#9 Online E-Resources and Open Textbooks
Many employers will pay for all or a portion of a bachelor's degree for a returning adult student, and, if not, aspiring students should contact their local university to discuss financial aid and finance options. 
While scholarships are often not as plentiful at the adult level as they are among 18- to 21-year-old undergraduates, many degree completion programs are at the forefront of a national shift from standard paper textbooks to online e-resources and Open Textbooks. 
Universities that encourage degree completion faculty and staff to transition their courses from expensive paper textbooks to free open resources are saving students millions of dollars in textbook fees each year.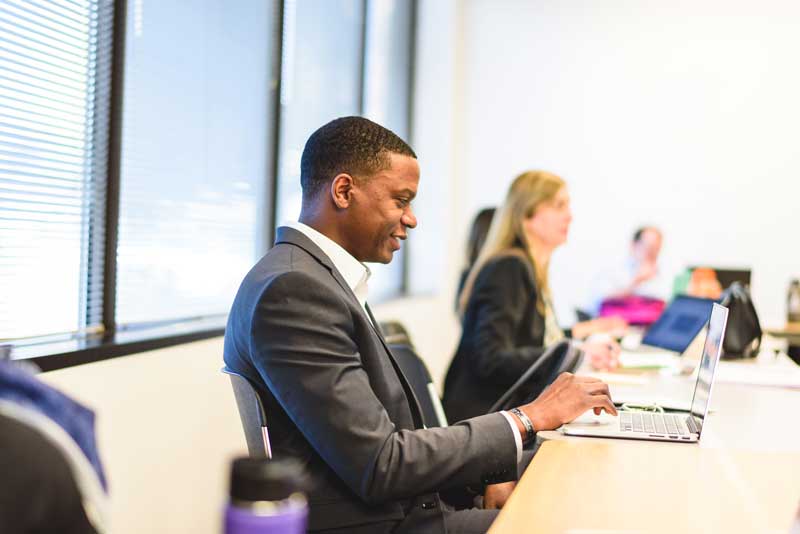 #10 IT and Logistical Assistance 
Adult students who are ready to inquire about area programs should contact local colleges and universities to inquire about options for adults, tuition costs, prior learning assessment possibilities, cohort options, condensed learning models, and basic technology requirements.
For many aspiring adult students, a return to college necessitates the purchase of an inexpensive computer, iPad, or laptop, and for others, the necessary technology is already at their fingertips in the workplace. A local college or university can outline the basic technology requirements necessary for any returning student. 
#11 An Awakening to the 'Nontraditional Student'
Many leaders in academia believe that universities don't go far enough in supporting adult learners, but the tides are turning. As colleges and universities alike wake up to declining traditional undergrad numbers and increasing interest from returning adult students, adults will continue to reap the rewards of a fundamental 180-degree shift in how schools define nontraditional versus traditional undergraduate students.
Nontraditional is the new traditional, and for most adults eager to get into a classroom with like-minded peers, the change is a welcomed one.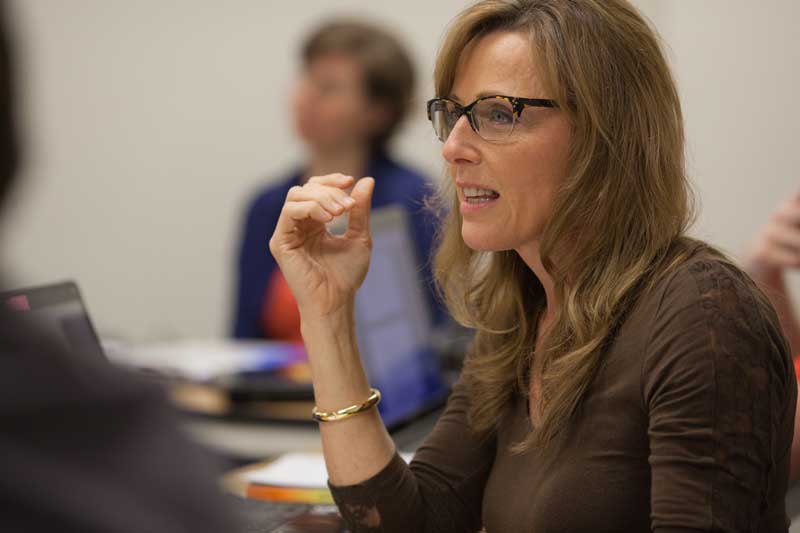 Ready to get started?
Learn more about online adult degree programs at George Fox University →