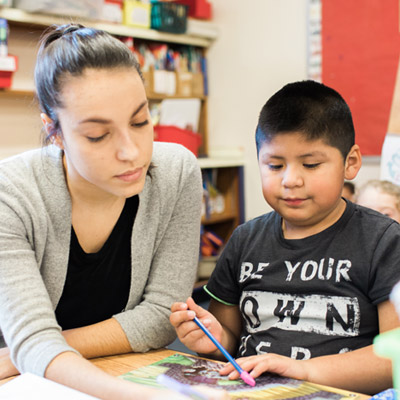 The Elementary Education adult degree completion program has separate admission requirements, deadlines, and application processes.
COVID-19 and Admissions at George Fox
The George Fox admissions office is taking steps to protect the health of our campus community and prospective students. In accordance with the Oregon governor's "Stay Home, Save Lives" campaign, admissions counselors are working remotely. While we cannot offer in-person visits for now, admissions counselors are still available by email, phone or video if you have any questions or need assistance.
We are still accepting applications for programs starting this summer and fall. Classes may be offered virtually until in-person classes can safely resume.
If you are applying, please send application materials by email and ask your previous school(s) to send official transcripts electronically directly to George Fox, rather than sending them by mail.
For additional information, visit the university's main COVID-19 response page.
We look forward to connecting with you!
Admission Requirements
Applying Directly to a
Degree-Completion Program Major:
66 semester credits (99 quarter credits)
Five years of post-high school full-time work experience
Cumulative 2.5 transferable GPA
Applying to Take
General Education Classes:
Three years of post-high school experience
Cumulative 2.0 transferable GPA
No standardized tests (SAT, ACT, etc.) are required to be admitted.
*Late applications may be considered.
How to Apply
Apply Online

Create an account with a username and password and complete the Adult Degree Completion Program application online for admission into general education or major classes.

In response to the financial strain the COVID-19 response has caused for many people, adult degree completion application fees and references have been waived until further notice. If previous institutions are temporarily unable to provide you official transcripts, we will review unofficial transcripts.

First-Time Applicants Returning Applicants

Request Official Electronic Transcripts

Request an official transcript from every regionally accredited college or university where you completed even a single course, including military and CLEP transcripts.

Electronic transcripts are preferred for speed and accuracy. They must be sent directly from the institution to admissions@georgefox.edu. If an electronic option is not available, unopened official transcripts can be sent via mail to:

Office of Admissions

George Fox University

414 N. Meridian St. #6089

Newberg, OR 97132
questions?
Admissions Counselor, Adult Degree Program
Associate Director of Graduate and Adult Degree Admissions
Admissions Counselor, Master of Social Work