George Fox is nestled in the perfect spot in Oregon! We are close to both the coast and the mountains, and near the city and several small towns. Take advantage of this beautiful state and all it has to offer! Here are my top 10 day trips from George Fox.
#1 Lincoln City
Driving Time & Distance from Fox: One hour (64 miles)
What's more "Pacific Northwest" than the Oregon Coast? At about a one-hour scenic drive from campus, Lincoln City is the closest popular coastal town from Fox. My time in college has been filled with lots of sweet memories here – everything from picnics on the beach with Thai takeout, to playing Spikeball in the sand, to hiking up God's Thumb for an epic view of the coastline. This day trip is definitely a top favorite of mine!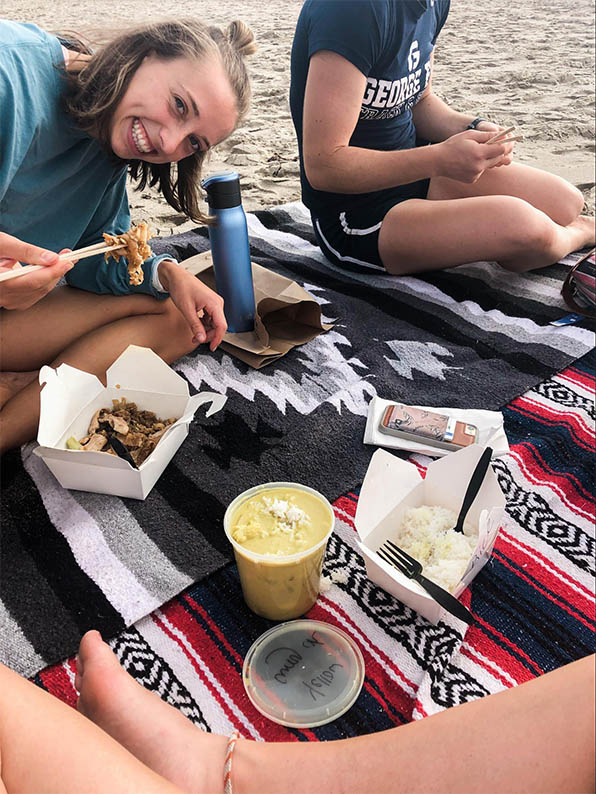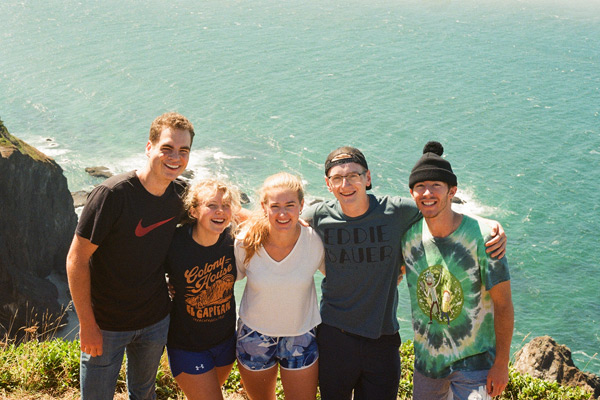 #2 Pacific City
Driving Time & Distance from Fox: 1.5 hours (64 miles)
Pacific City is known for its massive sand dune, and for good reason. Climb up the sand dune (it's harder than you might think) and explore around the shore. Head up to Stimulus Coffee (a favorite shop of mine) for a calm break from the beach and grab a London fog and one of their amazing baked goods. Fun fact: When I visited Oregon and George Fox for the first time during my college search, my mom and I took a quick trip to Pacific City and the Oregon Coast totally sold me on living in this state.
#3 Portland
Driving Time & Distance from Fox: 40 minutes (23 miles)
This list would not be complete without highlighting the gem that is Portland! If you like coffee, then this is the city for you. I swear there's an infinite number of indie coffee shops and bakeries in the Portland metro area; you could never hit them all (believe me, I've tried).
Beyond coffee, you can enjoy lots of amazing restaurants and food trucks, discover your new favorite book at Powell's (the largest independent bookstore in the world), stroll along the waterfront, or head up to Pittock Mansion for a great view of the city (and Mount Hood on a clear day!).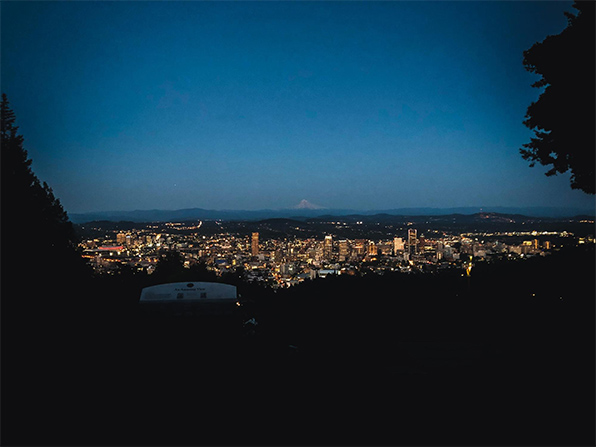 #4 Mount Hood National Forest
Driving Time & Distance from Fox: Two hours (78 miles)
One of my favorite parts about living in this area is seeing Mount Hood looming in the background on a clear day. Mount Hood National Forest is the perfect day trip for any time of year!
In winter, spend the day snowshoeing or skiing (pro tip: the Hadlock Rental Center has snowshoes available for renting!). In fall and spring, choose one of the many epic hikes around the mountain. This year, I tried cross country skiing for the first time, and driving out to the mountain on the weekend to take a break from studying has definitely been a highlight!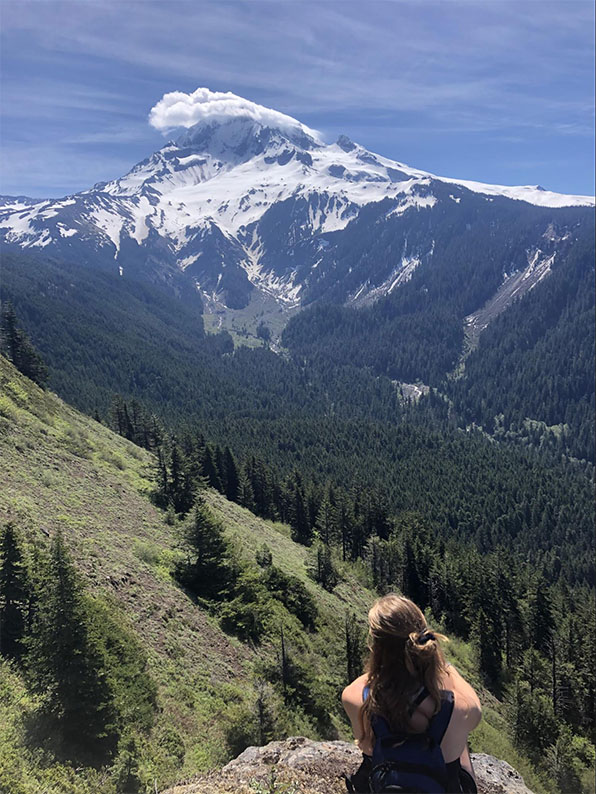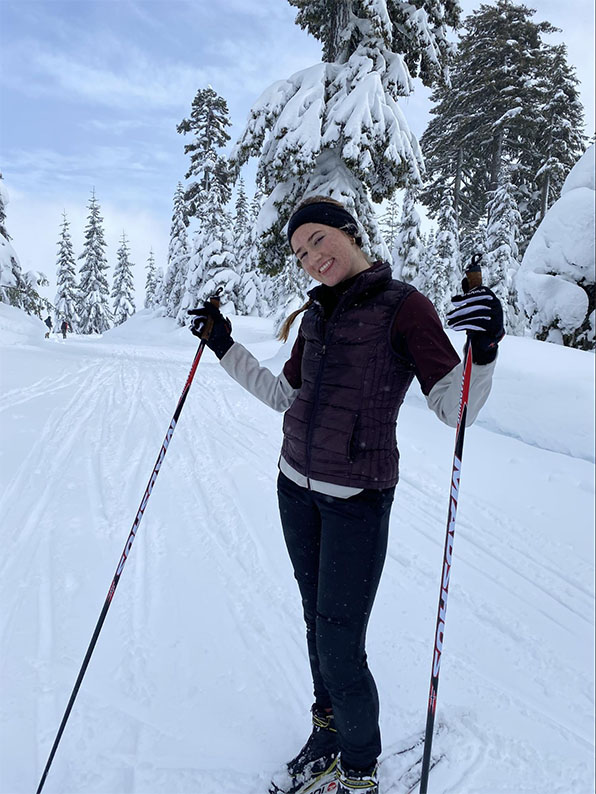 #5 Saddle Mountain
Driving Time & Distance from Fox: Two hours (78 miles)
This trail up Saddle Mountain is definitely one of my favorite hikes! At the top are views of the coast and surrounding mountains. At about five miles roundtrip with a 1,900-foot elevation gain from the trailhead, this hike is on the more difficult side, so make sure you plan accordingly.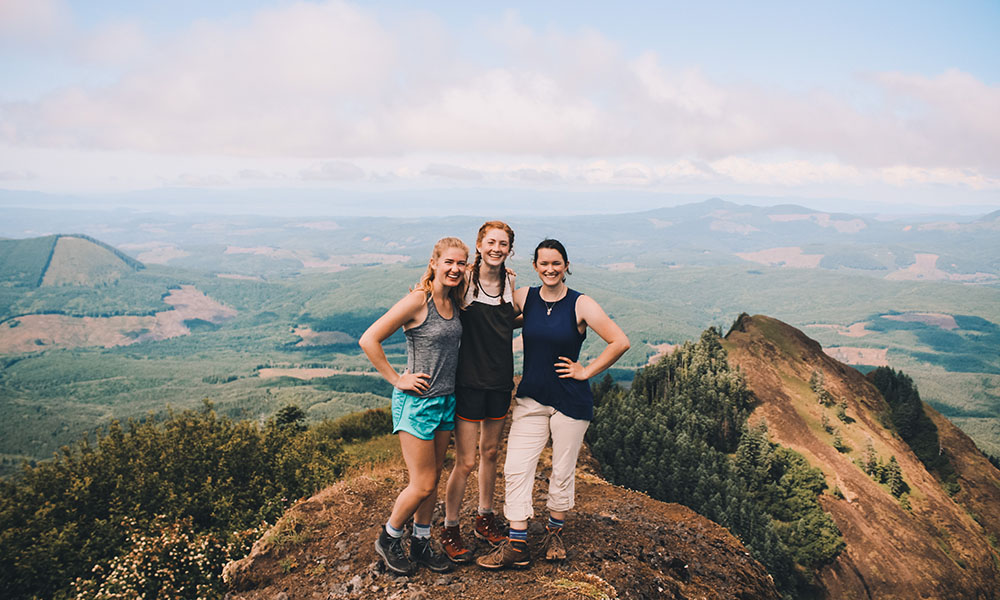 #6 McMinnville
Driving Time & Distance from Fox: 25 minutes (15 miles)
At less than a half-hour drive, McMinnville is the closest day trip that made this list. Explore its cute downtown complete with local coffee shops, bookstores, record stores, and the historic and unique Hotel Oregon. This neighboring town is the perfect quick getaway when you're itching to do something new.
#7 Silver Falls State Park
Driving Time & Distance from Fox: One hour (42 miles)
If you love waterfalls, this is the day-trip destination for you! The Trail of Ten Falls, one of the most popular trails in the park, weaves through the dense forest and connects 10 breathtaking waterfalls in a 7.6-mile loop. Camp out with a picnic lunch after the hike on any of the lawns or cabins located in the park. This was the first hike I did during my freshman year, and it did not disappoint!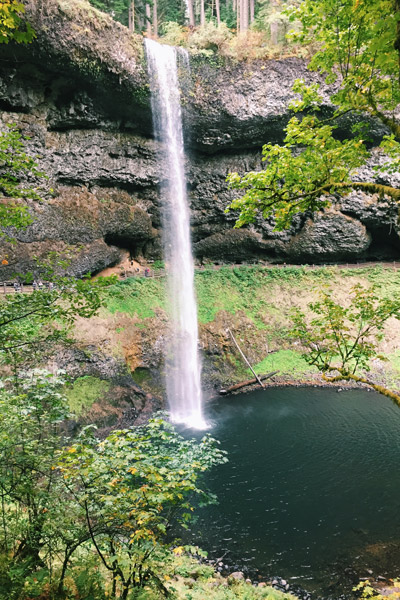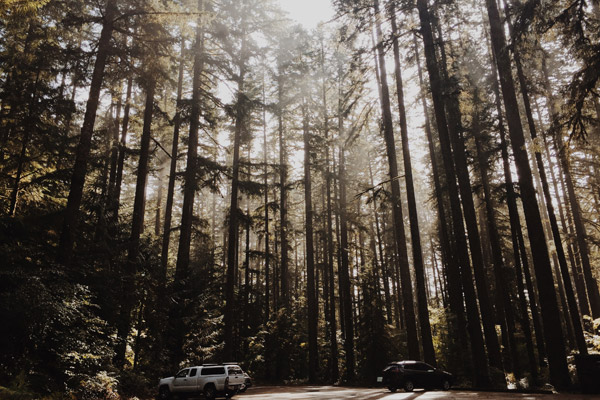 #8 Blue Pool
Driving Time & Distance from Fox: 2.5 hours (130 miles)
Blue Pool (also known as Tamolitch Falls) is well worth the long drive. I had never seen such vibrant and clear blue water before! No filters are needed here. Blue Pool is one of the many reasons that I am grateful to live in a place as magical as the Pacific Northwest.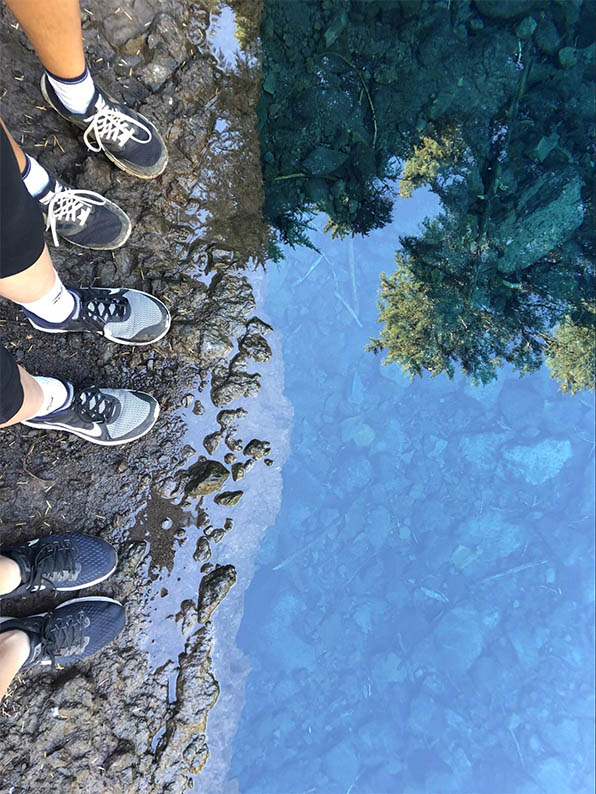 #9 Bend
Driving Time & Distance from Fox: 3 hours (160 miles)
This special town is another day trip that is well worth the drive. It's the perfect place to get outside and try something new! There's lots of snowshoeing trails for the winter and too many hiking trails in the spring and fall to count (again, check out the Hadlock Rental Center for snowshoeing and backpacking gear!). Near Bend is the amazing Smith Rock State Park (a must see if you're into climbing!).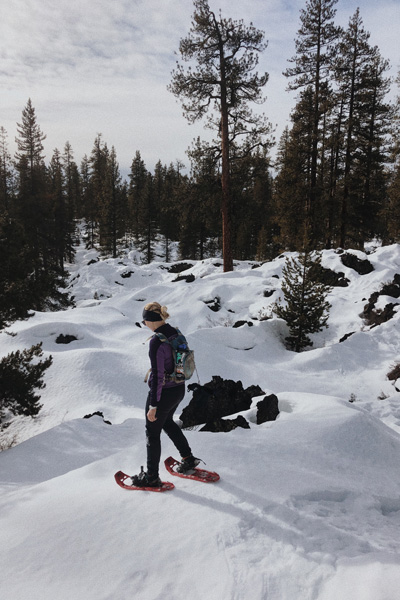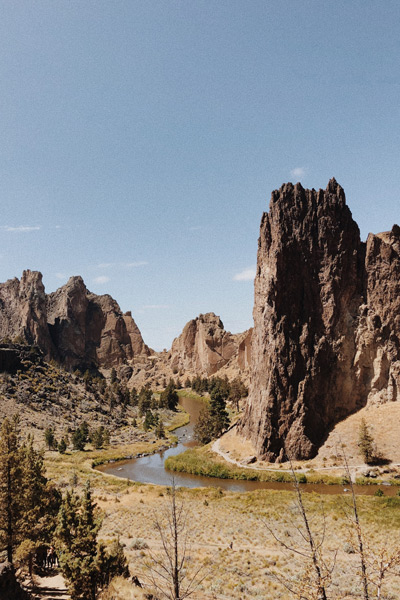 #10 Seattle, Washington
Time & Distance from Fox: 3.5 hours (196 miles)
Seattle is just enough within reach of Newberg that I've taken a day trip to the city every year since being at Fox. The city has lots to offer! Explore the famous Pike's Place, stroll through the gas works park with a great view of the Space Needle, and take photos with the Fremont troll.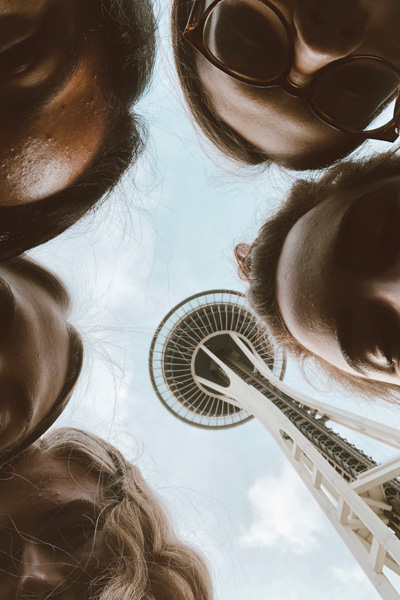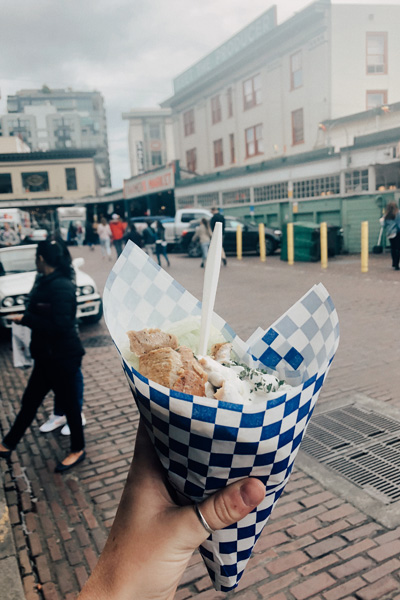 These 10 trips are just a small sampling of all the possibilities that Oregon has to offer!