5 Reasons to Earn a DBA Instead of a PhD in Business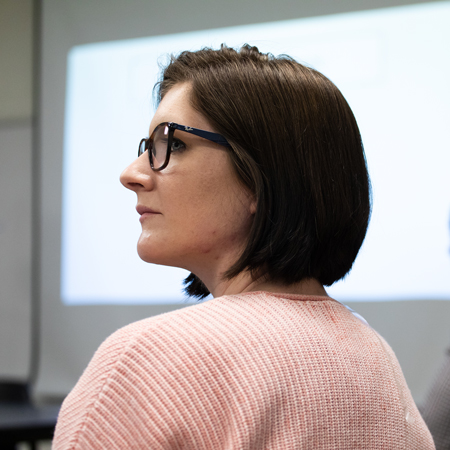 If you're considering a business-focused doctoral program in hopes of expanding your career opportunities or breaking into a new field, start with this question:
What's the difference between a PhD in Business and a Doctorate of Business Administration (DBA)?
These doctoral degrees are equal to each other in terms of status and take roughly the same amount of time to complete, but there are differences between them.
A PhD is focused on original research for the purpose of entering academia, while a DBA is focused on application to the business world for those who plan to remain in the professional realm (though entering academia is also an option).
If this is a pathway you're considering, here are five reasons to pursue a DBA rather than a PhD:
You want the highest (terminal) business degree linking practical and applied business knowledge with theory.

The Doctor of Business Administration is the ideal degree for the working professional who is seeking theory and practical knowledge that can be applied to his/her professional practice. The concept of "practical application" is what separates a DBA from a PhD program, with the latter primarily focusing on theory and research.

You want to pivot your career toward executive leadership or elevated consulting. Alternatively, you may be considering a pathway toward academia with a private university or directional school.

A DBA can help someone transition a career into consulting work, achieve a promotion into executive leadership, or pivot into the world of academia as a faculty member at a private university or directional school. This degree qualifies faculty on track for tenure under ACBSP standards to teach business in an ACBSP university.

Those hoping to pursue a faculty position at a large public university should pursue a PhD due to the research-based focus of those institutions as well as accreditation requirements.

You want the collaborative learning of a cohort-based program that positions students to bridge the gap between research and practice.

A significant benefit to joining a cohort-based DBA program is the shared learning students engage in as they share from their own professional experiences. Classmates are industry professionals with broad resumes spanning industries, roles and opportunities. Learn with and from fellow students who have led mergers and acquisitions, those who have rebuilt flailing divisions, and those with experiences far outside of your own.

While research plays an important role in all DBA programs, it is ideal for those who have not been in research-oriented positions, or do that work best in a collaborative format. In contrast, PhD programs are structured around pioneering research and independent learning.

You want to engage in your degree without being forced to leave your career to become a full-time student.

DBA programs are designed for the working professional and are structured to be part-time with the majority of lectures and course work likely to be conducted online. Many institutions offer additional flexibility for the dissertation or portfolio project portion of the degree. For example, George Fox University's DBA program allows seven years from the start of the program for completion.

You want the option for your dissertation or project portfolio to be directly related to your professional experience.

All PhD programs require a dissertation focused on original research. DBA programs almost always require a dissertation as well, but some programs, like George Fox's, will replace the dissertation requirement with the option for a project portfolio integrating the learning students have engaged in throughout their program with research and application to a specific business context. It is the same amount of research and effort as a dissertation, but structured for a business practitioner rather than an academic.

It's important to note that a dissertation is required for those who wish to become a professor. A project portfolio is applicable only to those who will remain business practitioners.

In the search for a DBA program, be wary of the non-accredited institutions without the requirement of a portfolio project or dissertation. These programs are unlikely to offer the high-quality academic experience or prestige that graduates will need to advance in their careers.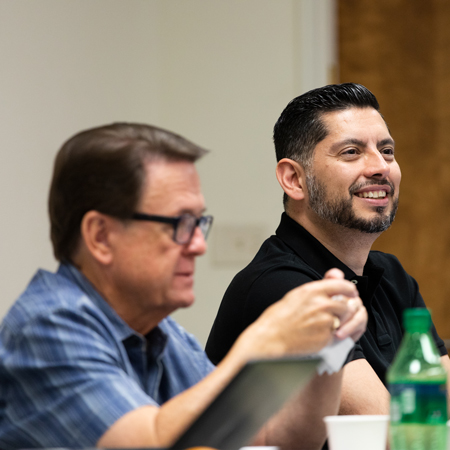 Is it worth it to get a DBA?
Absolutely. This is a degree for executives, consultants, and those who want to differentiate themselves from colleagues with an MBA. Because the degree's focus is on practical business application, individuals with a DBA are ideal for shaping the trajectory and strategy of their company or pivoting successfully to their own entrepreneurial endeavors. Additionally, those with a DBA tend to hold positions with a significantly higher earning potential than the majority of positions requiring a PhD.
"People with DBAs bridge the gap between cutting edge theory and application," notes Paul Shelton, Director of the DBA Program at George Fox University. "This unique perspective has helped our alumni to hold leadership positions in many industries, universities, colleges and non profits across the U.S."
If I'm interested in a DBA program, what should my next steps be?
Ensure you meet the admissions criteria for the program(s) you plan to apply for. The majority will require a bachelor's and master's degree with a minimum GPA of 3.0 from an accredited institution, and proof of course work in accounting, statistics and economics. In some instances, a bachelor's degree in combination with extensive leadership experience in the business field can replace the requirement for a masters degree. Some programs will also require a minimum of 5-10 years of applied leadership experience in the business world, letters of recommendation and a personal statement.
View admission requirements for George Fox's online DBA program
In Closing
Though DBA programs still tend to fly under the radar of the PhD, they offer tremendous value to individuals who earn the degree. No matter which route you choose, you'll graduate with a doctoral degree and new initials to include after your signature. You'll have new career path opportunities, a broader network to leverage, and a deeper knowledge of the field you love.