Frequently Asked Questions
Registration
How do I register for a trip?
Registration is in March the year before the trip travels. Information will be sent to all students the first of March each year. Students will sign up for a lottery, coordinated by Student Activities, which determines the order for registration.
What is Campus Campout (formerly Tent City)?
Campus Campout is an event coordinated by Student Activities and is part of the registration process. Typically, students are assigned a number, determined by the Student Activities lottery, pitch a tent at that number, and are required to spend the night before registration the next day.
What happens if demand exceeds space for a trip?
The Juniors Abroad program offers a variety of attractive destinations each May but cannot guarantee a trip to a specific location. To keep groups at a manageable size, trips are typically capped at 22 or fewer.
If the number of juniors signed up still exceeds space, the director of the Center for Study Abroad will work with students on waitlists to match them up with other trips. Students who have not made deposits by the November deadline will have their spots offered to students on the waitlist. Students are encouraged to make a second choice if they are not selected for their first choice.
Costs
How much does the trip cost?
Costs are $2,300. This is one-half of the total cost, as the university subsidizes approximately 50% of the cost. This includes all transportation, lodging, meals, and required activities.
What will my total travel costs be?
Your total travel costs consist of two categories:
Charges for airline tickets, lodging, meals, and other trip expenses. Everyone signing up for a trip will receive a statement and reminder of these charges included with your spring semester bill. Your

non-refundable $300 deposit is applied toward these charges; half of the remaining balance is due March 1, and the remainder is due April 1.


Out-of-pocket expenses which are not included in the trip charges include getting to the airport, passport charges, visas, cost of passport photos, cost of birth certificates or other documentation needed for passport applications, health-related expenses such as immunizations, spending money for souvenirs, snacks, postcards, stamps, independent meals, and optional excursions, etc.

Your faculty trip leader will give you suggested guidelines at your group meetings during spring semester on the amount of spending money to take along for your particular trip. Typical amounts students take range from $200 to $600. Where possible, it is usually best to use ATM cards to obtain cash in foreign countries. Check with your individual faculty leaders to see if this is appropriate for your trip.



Transfer students will be charged an additional fee, dependent on the number of semesters spent at George Fox.
Is tuition for Juniors Abroad extra?
Not as long as you are enrolled in 12 credits or more. You can include the course as part of your spring semester's block tuition. However, if you go over 18 hours, you will be charged for the extra credits.
Passport
Do I need a passport?
Yes, everyone needs a passport. A passport copy is due on the first Friday of the spring semester, the year the trip travels.
You must apply for your passport by Nov. 28, 2022.
If you do not have a
passport or receipt 
dated before November 28, 2022, and you still want to participate in Juniors Abroad,
you will be charged a $200 fine
(cash or check).
How do I get a passport?
Passport applications for U.S. citizens are available online at this  link . You must have an official copy of your birth certificate (official birth certificates are typically obtained in the county courthouse where you were born) and an official passport photo.
Detailed instructions and lists of charges are on the passport application. Please read these instructions carefully. You will need to turn in your application and show the supporting documentation at one of the official passport offices; the nearest office to Newberg is the Dundee Post Office in Dundee at 279 SW. 5th Ave. Call ahead (503-538-8250) to ensure a passport clerk is available. Have your photos taken at any place that does passport photos.
Besides a photo of your passport, some trips require visas, which often require additional passport photos.
Important Passport Info
Please note that your passport must be good six months after you travel. Also, if you obtained a passport as a child, you will need to get a new passport now that you are an adult. It is imperative that you begin the process of obtaining your passport as soon as possible.
Steps to getting a passport:

Obtain an official copy of your birth certificate (your parents or guardians should have this). If not, you will need to obtain a copy from the county courthouse (

not

the hospital) where you were born. This can sometimes be a time-consuming process and should be done as soon as possible.

Obtain a passport application online.

Obtain two official passport photos. You may need more depending on your trip.

Take money, passport application, passport photo, and birth certificate to an official passport office.

Do not sign the application until you are at the passport office.

Some trips will require a visa to enter the country. See your trip leader next spring for further information.
International Students
If you are an international student, you may also need to obtain visas that U.S. students do not. Please check with your faculty leader or the consulate of the country you will be visiting for more information. It is essential that you begin this process as soon as possible since it often takes weeks to obtain visas.
Visa, Immunizations and Insurance
Will I need a visa?
Maybe. Most trips do not need visas, but there are usually a few trips where visas are required.
Are immunizations required?
Yes! It is required that everyone have their childhood vaccinations, including tetanus and measles vaccines, along with other vaccines. Certain trips to developing countries will require additional immunizations. These must be obtained or you cannot go on the trip.
Does the school provide insurance while I am overseas?
Yes and no. The university provides emergency travel insurance through the insurer Chubb for each student. The university does not provide separate major medical coverage for students.
Typically, your current insurance, either through the university or through your parents, will also cover you while you are traveling. You are encouraged to check with your insurance carrier about coverage while you are traveling in a foreign country.
Questions?
For answers to general questions about the Juniors Abroad program, policies, eligibility, and procedures, or if you need to find out the best place to go to get a response to other questions, contact: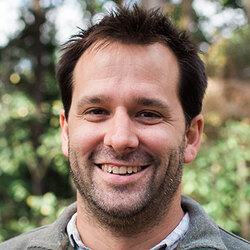 Associate Professor of Spanish
Director, Center for Study Abroad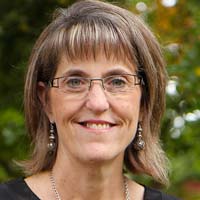 Assistant Director, Center for Study Abroad
For answers to specific questions about the activities and requirements of a particular study tour, see the faculty leaders for that trip.