Passport Information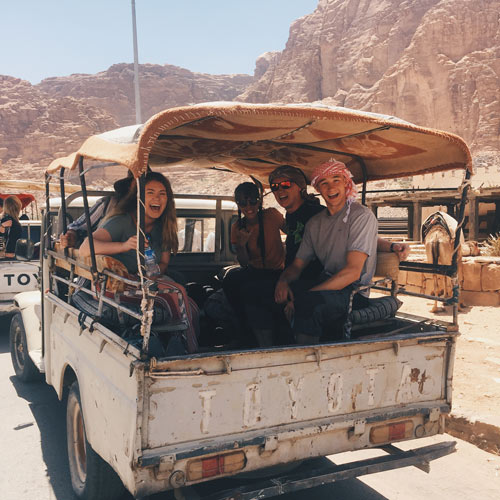 If you need a passport, don't wait until the last minute! Even though we are coming out of COVID-19, the wait time for getting your passport processed could still be up to three months.
If you want to participate in Juniors Abroad or Semester Abroad, or travel internationally on your own, don't put this off!
Where to Get Your Passport
You can apply for or renew your passport online on the U.S. Department of State website. Or, you may do so at the Dundee Post Office, Monday through Friday. Their phone number is 503-538-8250, and their address is 279 S.W. 5th St., Dundee, OR 97115.
Please call ahead of time to be sure the passport clerk will be there.
ID Requirements
To apply for or renew your passport, you will need:
A current driver's license or state-issued ID with current last name

Original or certified copy of birth certificate (this will be submitted with your passport application and returned to you by the U.S. Department of State)
Two

Types of Passports Available

Be aware of the difference between a passport book and a passport card. Both are good for 10 years, but the passport book is required for Juniors Abroad and study abroad trips. A passport card cannot be used for international flying.
Steps to Getting a Passport
Obtain an official copy of your birth certificate (your parents or guardians should have this). If not, you will need to obtain a copy from the county courthouse (not the hospital) where you were born. This can sometimes be a time-consuming process and should be done as soon as possible.

Obtain a passport application online.

Obtain two official passport photos. You may need more depending on your trip.

Take money, passport application, passport photo and birth certificate to an official passport office. Do not sign the application until you are at the passport office.

Some trips will require a visa to enter the country. See your trip leader next spring for further information.
Important Passport Info
Please note that your passport must be good six months after you travel. Also, if you obtained a passport as a child, you will need to get a new passport now that you are an adult. It is imperative that you begin the process of obtaining your passport as soon as possible.
Passport Costs
Prices are subject to change without notice. Visit this fees page on the U.S. Department of State website for up-to-date information on the cost to apply for or renew your passport.
Happy Traveling!