At A Glance
Cost Per Semester Credit Hour
$499*
Tuition Cost for Entire Program
$4,491*
* All stated financial information is subject to change.
Navigate Conflict Like a Pro
How do communication, culture and human behavior play into conflict? And when two parties are in disagreement, how can you help bring resolution? By studying negotiation strategies and practicing basic steps of conflict resolution, you'll be better prepared to lead, manage and interact with others.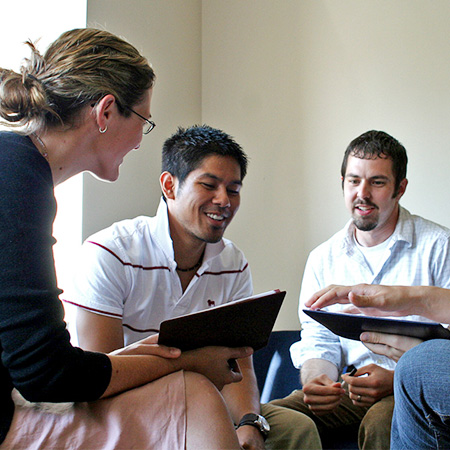 You may also be interested in…
What
Will I Study?
The history of conflict resolution as a field of study from its global origins to where it is today
Key aspects of dialogue and communication techniques used in conjunction with conflict resolution methods
How culture shapes human perception, identity, communication and conflict styles, behaviors, and ways of thinking
Intercultural communication in everyday life, popular media, and other mediated discourse
The impact of cultural change as it relates to family, kinship and community
Underlying similarities and variabilities of human cultures in a current context
Why
Study Conflict Resolution?
Bolster your ability to lead and manage diverse teams
Add an emphasis to an existing major of study
Highlight a specialization in your current or future occupation, and/or
Demonstrate higher-level learning in these areas to graduate schools
Courses
LACC 210: Conflict Resolution Strategies
In this course, students will be introduced to the history and evolution of conflict resolution as well as basic concepts and methods required to work through the process. Students will explore the importance of communication in a conflict resolution environment and build strategies for their own personal use.
LACC 285B: Culture, Kin, & Community
This course provides a general introduction of culture through anthropology, with a focus on kinship and community structure. Students will explore the way anthropology has offered a coherent system for understanding broader social connections. Because family, kin and community are rapidly changing units in contemporary culture, students will study historical and current perspectives and consider both the western and global contexts and look at their emerging forms.
LACC 285C: Intercultural Communication
This course provides an introduction to intercultural communication concepts to develop intercultural awareness, patterns of perception, and worldviews to enable effective communication within and across cultures. Students will critically assess and apply intercultural communication theories to address social justice issues and ethics, bound by culture, through mindful and self-reflexive intercultural practices. Explore the nature of culture and cultural definitions; privilege, power, and oppression in historical and contemporary U.S. society; globalization, transnational conflict, and modern technological influences in intercultural practices; representation of cultures and identities in popular media; and the relationship between language, power and culture.
How to Apply
Apply Online

Connect with an Admissions Counselor

An admissions counselor will reach out about any next steps to get started in the certificate program.

Pay Tuition Deposit

To hold your spot, you'll need to submit a $100 tuition deposit,* which will apply toward tuition for your first course.

*A $100 tuition deposit is required for non-degree certificate students. The deposit is held on the student account and applied to satisfy costs of enrollment. If the student cancels or withdraws, the balance is applied first to outstanding costs and otherwise is forfeited.

Enroll in Courses

You'll enroll in the first course of your certificate program!
Tuition and Financial Aid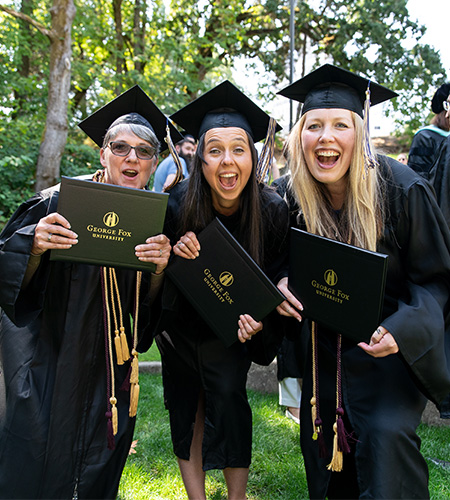 Tuition for all online certificates costs $499 per credit hour. Each class is generally three credits. The total cost for the Certificate in Conflict Resolution is $4,491 over a six-month period.
Payment plans are available. Financial aid is not available for certificates at this time.
Keep Moving
Forward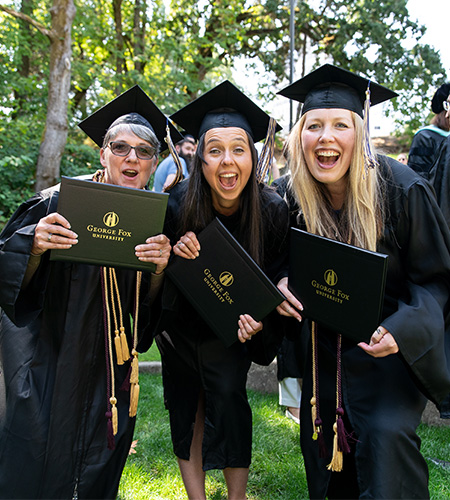 Credits you earn in this certificate program will count toward a bachelor's degree in our Adult Degree Program. If you're interested in learning more about applying credits to a bachelor's degree, contact our adult degree admissions team today!
questions?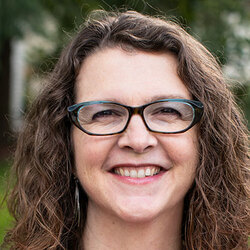 Admissions Counselor, Adult Degree Program