At a Glance
$499
Cost per credit hour*
Tuition cost for entire program
$17,964*
Accreditation
George Fox University is accredited by the Northwest Commission on Colleges and Universities.
* Based on transferring in 90 semester credit hours. Additional general education courses may be required. Financial aid available. All stated financial information is subject to change.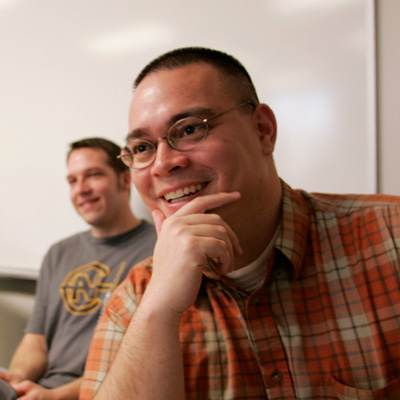 Become a  
Leader

You'd Follow

You aspire to be a leader who does the right thing – someone who leads by example and is willing to do what's best for the team. You are a person of integrity and honesty. A person of character.

If this describes you, you are an ideal fit for our management and organizational leadership program.

At George Fox, we believe business leaders need to go beyond book smarts and the bottom line. It's that guiding principle that dictates the approach, emphases and philosophy of our program.
Best Online Bachelor's in Business
George Fox University's Management and Organizational Leadership program ranks among the 2021‑22 U.S. News and World Report's "Best Online Bachelor's in Business" programs.
What Will I Study?
Students in the Management & Organizational Leadership major will learn to:
Explain the importance of character and ethical practices to managers
Be a manager or leader who engages in professional growth and confidently supports the learning and growth of others
Competently function in a variety of roles within an organization, understanding the importance of teamwork and communication to meeting organizational needs
Apply the critical thinking skills necessary to analyze and research organizational problems and formulate responses to them
Understand how ethics and Christian values inform personal and organizational decision-making
Be aware of the significance of an organization's alignment with its purpose, values, and strategic plans
Be cognizant of the nuances in organizational functioning that may trigger a need for organizational change, and be able to lead change initiatives
Understand the significance of operational planning and management to organizational growth and sustainability
Credit Requirements
62 semester credit hours must be completed to enter a major. To graduate with a bachelor's degree, you must complete a total of 120 semester credit hours as follows:
| | |
| --- | --- |
| Minimum required entry credits for major (Don't have enough credits?) | 62 |
| Additional credits needed for graduation (general education, electives, or life-learning credit) | 22 |
| Credits earned in Management & Organizational Leadership major | 36 |
| Total | 120 |
Format
The Management & Organizational Leadership major is offered 100% online
You will attend a synchronous cohort launch at the beginning of the major via Zoom, followed by 16 months of online course work in a cohort of peers
All major courses are offered one at a time in a sequential, condensed, accelerated format
More program details
Job Prospects
According to the U.S. Bureau of Labor Statistics, the demand for training and development managers is expected to increase by 7% between 2019 and 2029, while administrative services and facilities managers' job prospects are expected to increase by 6% during that same time period.
Generally, those hired in the field hold some variation of the following titles:
Accounting associate
Administrator
Assistant manager
Branch manager
Business analyst
Business owner
Director
Human resource coordinator
Law enforcement
Logistics manager
Marketing and communication manager
Project leader
Sales manager/director
Strategic account manager
Stefanie Muir
Management & Organizational Leadership Graduate
I enjoyed my experience at George Fox. It was challenging and rewarding at the same time. I wish I could personally thank each of my instructors that helped along the way and for the experience they provided us. Anyone looking to complete their degree, I would highly recommend this program.
Meet the Prof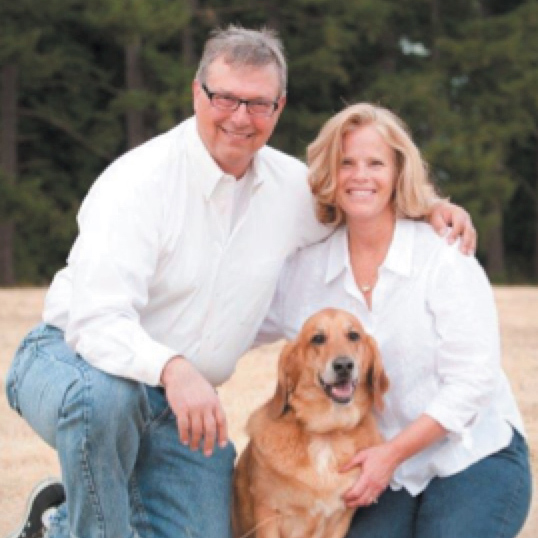 Roger Button
Get to know our professors before you actually meet them!
Roger Button is one of our management & organizational leadership faculty members. He is the director of social responsibility and chaplain for the YMCA of Columbia-Willamette and holds a master of divinity degree and a certificate in spiritual formation from George Fox's Portland Seminary. He has served in various leadership roles throughout the years, including as vice president of operations at a printing company, an associate pastor and a senior pastor.
Outside of work, he enjoys hiking and canoeing with his wife, Laurie, and spending time with his three children, grandchildren, and dog, Abe.