At A Glance
Cost Per Semester Credit Hour
$499*
Tuition Cost for Entire Program
$4,491*
* All stated financial information is subject to change.
Become a Values-driven Leader
Explore how identity, worldview and mission shape both individuals and organizations – then apply it to your workplace. In a 21st-century society where mission drift is often the norm, discover how to lead a team or organization while keeping the mission at the center of all you do.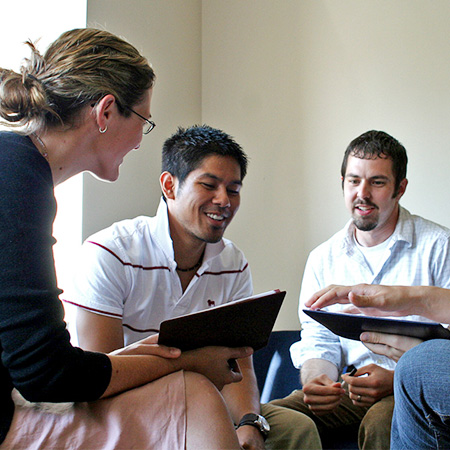 You may also be interested in…
What
Will I Study?
The mentoring process and its application in the professional and community environments
Key principles of effective mentoring
The importance of mission, both personal and corporate, as well as the danger of mission drift
How to communicate an individual calling, both vocational and personal
How to analyze and compare the worldviews that influence one's understanding of faith, ethics, justice and philosophy of work
How to construct, articulate, and define a personal worldview that responds to and gives meaning to the ultimate questions of life
Why
Study Mission Advancement?
Pursue advanced learning to guide your leadership
Add an emphasis to an existing major of study
Highlight a specialization in your current or future occupation, and/or
Demonstrate higher-level learning in these areas to graduate schools
Courses
LACC 246: Mentoring in the Workplace & Community
This course is designed to provide participants with an opportunity to investigate the mentoring process and its application in professional and personal settings. Participants will explore mentor qualities, relationships, skills, and best practices for those who mentor others. There will be a specific emphasis on mentoring in the workplace, as well as mentoring in avocational settings. Students will discuss, demonstrate and apply techniques and strategies that develop their mentoring skills.
LACC 233: Mission & Calling
In this course, students will discuss personal mission, individual calling, and the danger of mission drift at both a personal and corporate level. In considering the groundwork that undergirds a clear sense of mission, students will explore what it means to live lives that are self-aware and intentional, identifying the impact of moral systems, ethical codes, values, beliefs, and biases on both individual decision-making and cultural assumptions.
LACC 207: Worldview & Identity
In this course, students will investigate concepts of worldview as it relates to personal identity, cultural assumptions, interpersonal communication, individual decision-making, and faith. Students will explore the roots of the Christian faith and the influence of Christianity on society, seeking to construct a personal worldview that informs their understanding of the meaning of life.
How to Apply
Apply Online

Connect with an Admissions Counselor

An admissions counselor will reach out about any next steps to get started in the certificate program.

Pay Tuition Deposit

To hold your spot, you'll need to submit a $100 tuition deposit,* which will apply toward tuition for your first course.

*A $100 tuition deposit is required for non-degree certificate students. The deposit is held on the student account and applied to satisfy costs of enrollment. If the student cancels or withdraws, the balance is applied first to outstanding costs and otherwise is forfeited.

Enroll in Courses

You'll enroll in the first course of your certificate program!
Tuition and Financial Aid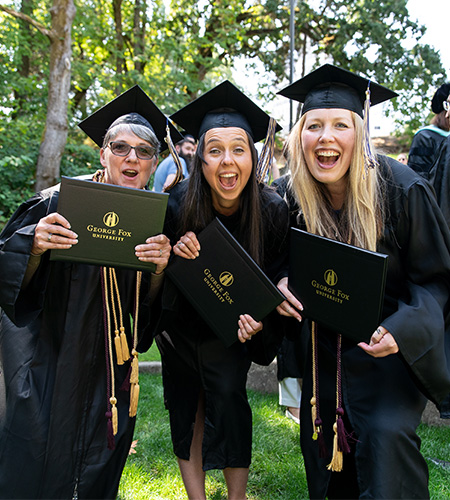 Tuition for all online certificates costs $499 per credit hour. Each class is generally three credits. The total cost for the Certificate in Mission Advancement is $4,491 over a six-month period.
Payment plans are available. Financial aid is not available for certificates at this time.
Keep Moving
Forward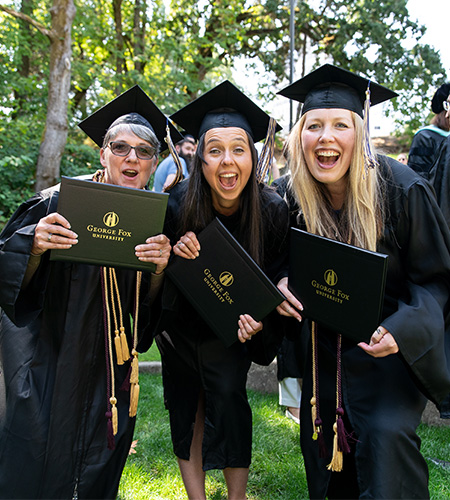 Credits you earn in this certificate program will count toward a bachelor's degree in our Adult Degree Program. If you're interested in learning more about applying credits to a bachelor's degree, contact our adult degree admissions team today!
questions?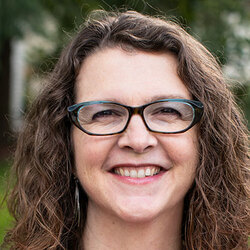 Admissions Counselor, Adult Degree Program