Biology & Biochemistry Facilities
If you're looking to get hands-on experience in preparation for a career in laboratories, medical environments and research facilities, we have the spaces for you. You will have the opportunity to engage with top-tier equipment to prepare you for your scientific field of choice.
Edwards-Holman Science Center
Built in 1994, the Edwards-Holman Science Center (EHS) is home to the Department of Biological and Molecular Sciences. EHS was largely designed by department faculty, and to this day it serves as a first-class facility. It includes classrooms, teaching labs, research labs, instrument rooms, and stockrooms.
View 360° Tour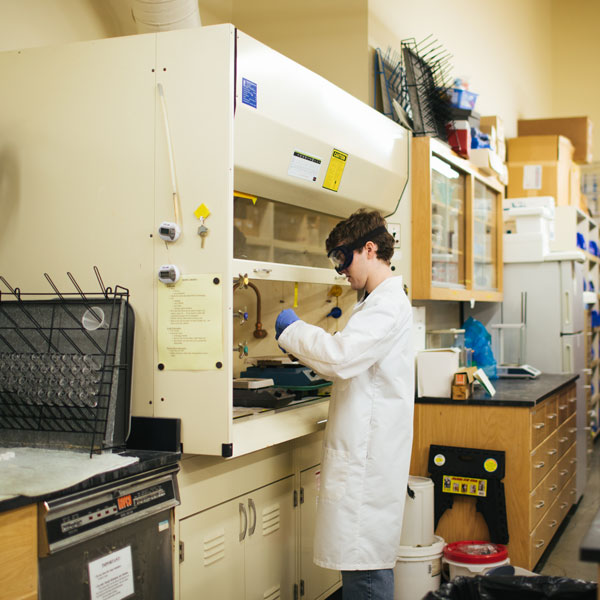 Biochemistry Laboratories
Our biochemistry laboratories are well-equipped for teaching and research with modern instrumentation.
400 MHz JEOL Nuclear Magnetic Resonance Spectrophotometer
SEC Size Exclusion Chromatography
Gas Chromatography-Mass Spectrometer
Fourier Transform Infrared Spectrophotometer
High Performance Liquid Chromatography Equipment
Fluorometer
UV/Visible Spectrophotometer
Gas Chromatography Equipment
Computer Data Acquisition Equipment
Atomic Force Microscope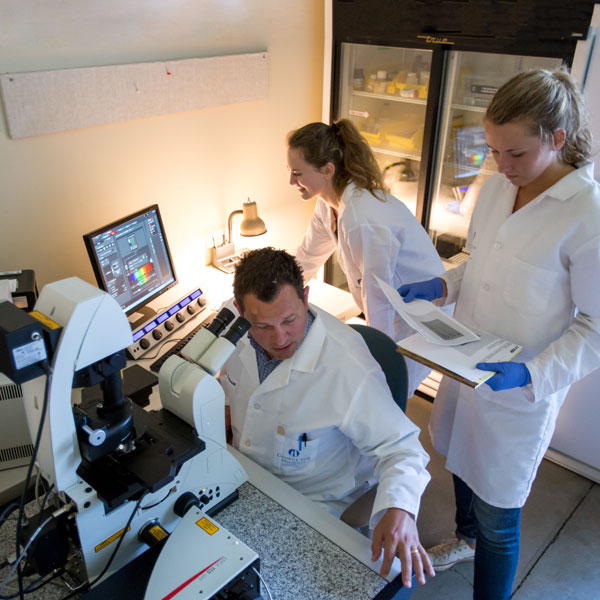 Biology Labs
General and foundational biology courses are taught in our lower-division laboratories, which are capped at 20 students so we can provide individual attention to each student.
Upper-division laboratories are used to teach Molecular Biology, Microbiology, Genetics and Cell Biology and are also capped at 20 students.
Anatomy and physiology laboratories are located in EHS and were designed for teaching surgical techniques associated with our upper-division physiology offerings and houses three cadavers.
The department is home to a $180,000 state-of-the-art confocal microscope, allowing faculty and students to perform cutting-edge research. Manufactured by Leica Microsystems in Germany, the microscope represents a type of microscopy that leverages laser physics to provide high-resolution data to uncover the relationships of molecules within a sample. It is highly versatile in that it allows users to make comparisons of specific genes, proteins and other molecules in living and developing biological systems in four dimensions, including time. Among the images generated are high-resolution images of an aggressive form of breast cancer cells.
VR Lab
In 2021, George Fox opened its Virtual Reality (VR) Lab. In it, students interact with two programs:
The 3D Organon VR Anatomy program is an immersive self-discovery experience into human anatomy, allowing for the manipulation of bones, muscles, vessels, organs and other anatomical structures in 3D space.
Complete Anatomy is an advanced 3D anatomy platform that includes a detailed atlas of the entire human body, instructional videos, 3D models, virtual dissections, injury and pathology simulations, and radiology images.
The lab is equipped with 24 state-of-the-art Vive Focus 3 virtual reality headsets with 5K resolution and 120-degree field of view. Each station includes high-end computers for additional lab work.
The lab is located in the newly remodeled Roberts Center, home to our health and natural science programs.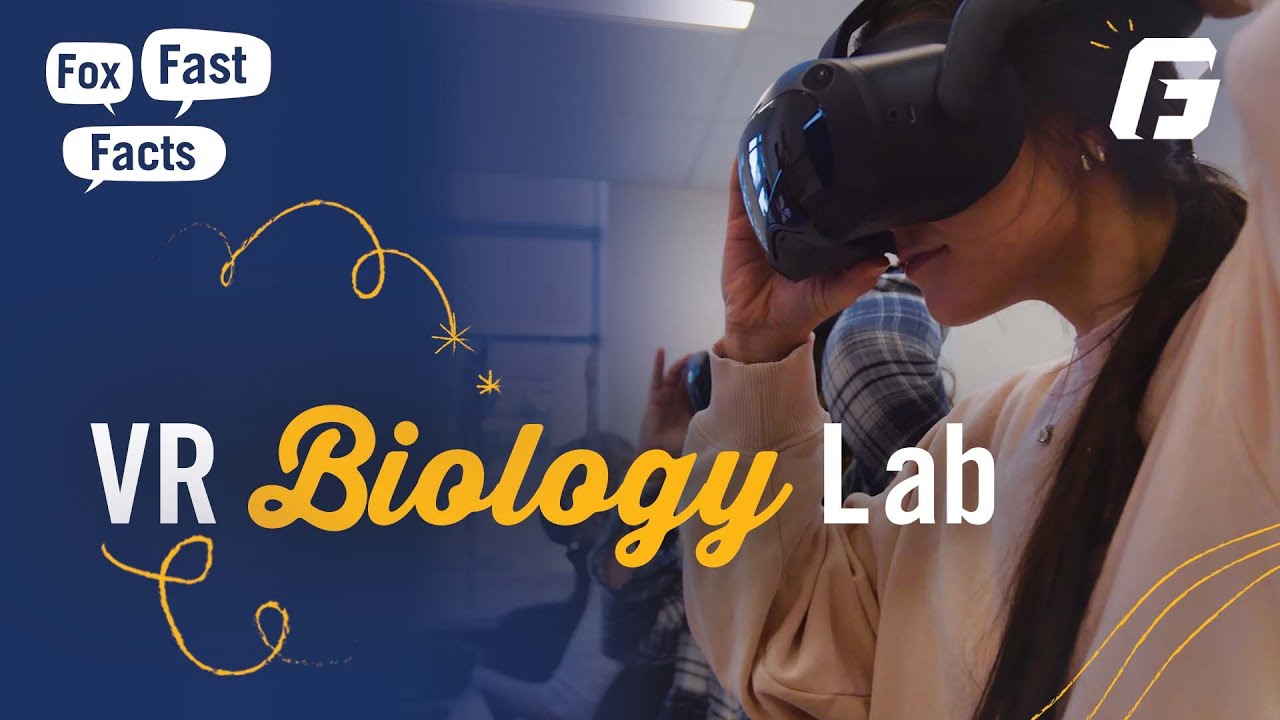 Faculty Research Laboratories
Our research labs were built to facilitate and encourage our faculty to pursue scientific research with students. As a student in our department, you will have the opportunity to join a research team of one of our faculty members, potentially leading to preparing presentations of your findings at national conferences and contributing to published papers.