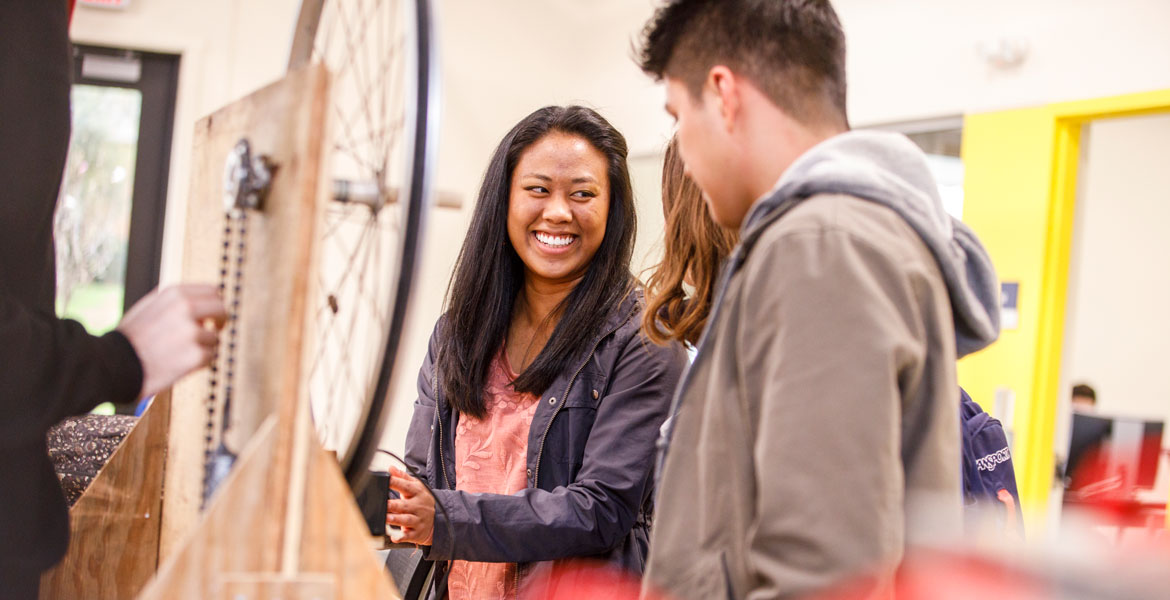 Servant Engineering
Called to
Serve
As part of our engineering program, you'll be encouraged to act on Christ's call to use your God-given gifts and abilities to serve others. Our Servant Engineering program is where that's put into practice. Established in the spring of 2010 as a core curricular requirement, it continues to be an integral part of our curriculum.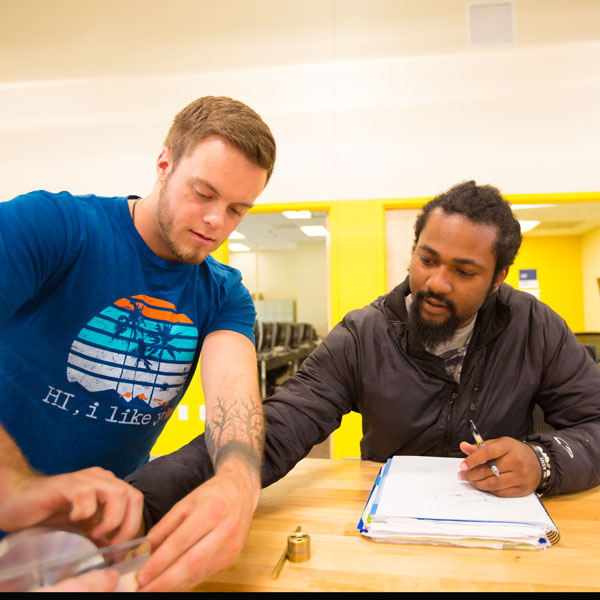 The program brings you and professionals together as a team to research, design and deliver engineering solutions to address humanitarian needs. All third-year students work on interdisciplinary teams, creating solutions to significant technical challenges through a human-centered design approach.
Why Servant Engineering?
Servant Engineering serves as a "junior design" experience, preparing you for your capstone Senior Design course – but our program serves a greater purpose. A myriad of service agencies and individuals require the help of people with strong technical backgrounds – engineers who can develop the technology that allows them to succeed. The Servant Engineering program introduces you to these needs, inviting you to become part of the solution.
Servant Engineering was designed with the hope of inspiring students to start a life of service through engineering and find ways to utilize their special talents outside of their normal vocational opportunities.
Each one should use whatever gift he has received to serve others, faithfully administering God's grace in its various forms. I Peter 4:10
Program Format
Servant Engineering is a two-semester course sequence typically taken your junior year. In the summer before the course begins, you'll research a potential engineering project designed to serve others. These projects are proposed early in the first semester, and the most feasible projects are selected for the program.
You are then assigned to a four- or five-person team that works on a selected project. Projects might require a multi-disciplinary team ranging from computer science to civil engineering, or they might be more focused on a specific skill set.
Each team has a faculty mentor who helps guide the project, and teams meet with their mentors weekly to give status reports and receive guidance. Teams begin the year working out the problem definition, then progress to specification development, concept exploration and selection, and detailed design and build. Ultimately, each team aims to develop a prototype solution or design report.
Projects
The types of projects we've completed include:
A postural assist device for blind students at the Oregon School for the Blind
Clean cook-stove technologies for meeting the basic needs of refugees, impoverished people and communities in the developing world

(

InStove

)

Augmentative communication and physical therapy devices for patients and staff at the Providence Center for Medically Fragile Children in Portland
Design of a bridge at a ranch for fatherless youth in Yamhill, Oregon
An auto-resistive enhancement to an exercise bicycle for use in focused physical therapy
Ruggedized wheelchair designs for individuals suffering with cerebral palsy in the slums of Nairobi, Kenya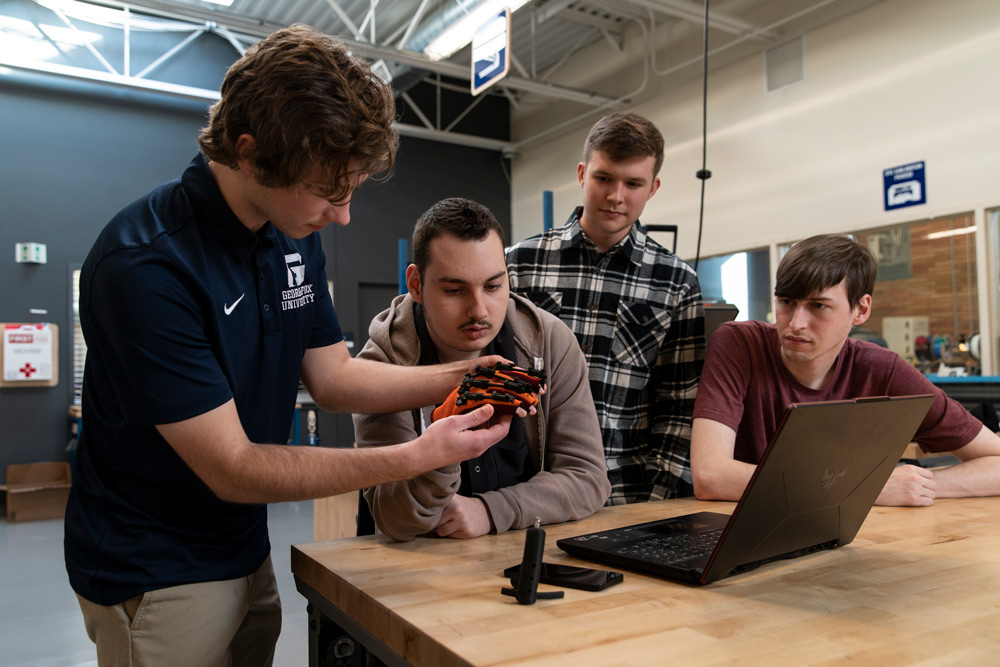 Servant Engineering Spotlight
In their servant engineering course, senior Dawson Willems and his team decided to find a solution to serve their client with cerebral palsy. Brandon, a 19-year-old, has restrictive use of his right hand. Willems set out to design a device that would improve Brandon's mobility by creating a "gauntlet."
Get Involved
Are you a business, nonprofit, or medical provider interested in partnering with our students on a project to address a need? We are actively seeking projects from interested organizations. Contact professor Gary Spivey at gspivey@georgefox.edu to learn more about partnering with our Servant Engineering course.
You can also support the Servant Engineering program through giving. Make a secure financial contribution online
Josh Gibbs
2021 Mechanical Engineering Graduate
So many of [my engineering professors] consistently found a way to revolve science around a relationship with God. Todd Curtis with his verses of the day, Neal Ninteman with his uncanny ability to relate physics with Jesus, and professor-led prayers before tests. All those things really went a long way in allowing me to work on centering all aspects of my life around Christ.
Committed to Service
George Fox University is a partner of the Global Alliance for Clean Cookstoves, a public-private initiative led by the United Nations Foundation to save lives, improve livelihoods, empower women, and protect the environment by creating a thriving global market for clean cooking solutions.
EPICS
George Fox is a member of EPICS consortium of universities committed to and practicing variations of the Engineering Projects in Community Service started at Purdue University.