How do you want to make a difference in this world? Have you considered how a degree in engineering can serve as the launch point of fulfilling that dream?
You've come to the right place.
Think about the impact you can have. From artificial limbs to cell phone networks to aircraft controls, the innovation of engineers touches nearly every part of the human experience on a daily basis. At George Fox, our engineering majors build microprocessors, engines, MP3 equalizers, talking alarm clocks, and much more – all while they're still students!
But that's only the beginning. We are equally invested in your development as a person and are all about creating engineering solutions for the underserved (check out our amazing servant engineering projects!).
Don't settle for simply learning the skills necessary to be a civil, electrical, biomedical, computer or mechanical engineer. Invest in yourself at a university where faith is integrated with learning, and where aspiring engineers become equipped to change the world.
Wondering about life after Fox? Well, here's good news: 100% of our engineering graduates have a job or are in graduate school within the first six months after graduation.
George Fox University ranks among the 2021‑22 U.S. News and World Report's
Best Undergraduate
Engineering Programs
Concentrations
Interested in engineering applications to medicine, biology, and human health? This is the concentration for you. You will study tissue engineering, biomedical microelectromechanical systems, microfluidics, prosthetic engineering, biomechanics, biomaterials, bioinstrumentation, medical devices, and more.
One of the most diverse and versatile engineering fields, mechanical engineering uses the principles of energy, materials, and mechanics to design and manufacture machines and devices of all types and in diverse fields ranging from medicine to power.
Civil engineers conceive, design, build, supervise, operate, construct and maintain infrastructure projects and systems in the public and private sector, working on everything from roads, buildings and airports to tunnels, dams, bridges, and systems for water supply and sewage treatment.
Civil engineering is composed broadly of six main categories: structural engineering, transportation engineering, geotechnical engineering, water resources engineering, environmental engineering, and construction engineering.
This branch of engineering integrates several fields of computer science and electronic engineering required to develop computer hardware and software. Computer engineers usually have training in electronic engineering (or electrical engineering), software design, and hardware-software integration instead of only software engineering or electronic engineering.
Computer engineers are involved in many hardware and software aspects of computing, from the design of individual microcontrollers, microprocessors, personal computers, and supercomputers, to circuit design, robotics, and communications.
This discipline is concerned with the study, design and application of equipment, devices and systems which use electricity, electronics, and electromagnetism. It is divided into a wide range of fields, including computer engineering, systems engineering, power engineering, telecommunications, radio-frequency engineering, signal processing, instrumentation, and electronics.
Many of these disciplines overlap with other engineering branches, spanning a large number of specializations, including hardware engineering, power electronics, electromagnetics and waves, microwave engineering, nanotechnology, electrochemistry, renewable energies, mechatronics, and electrical materials science.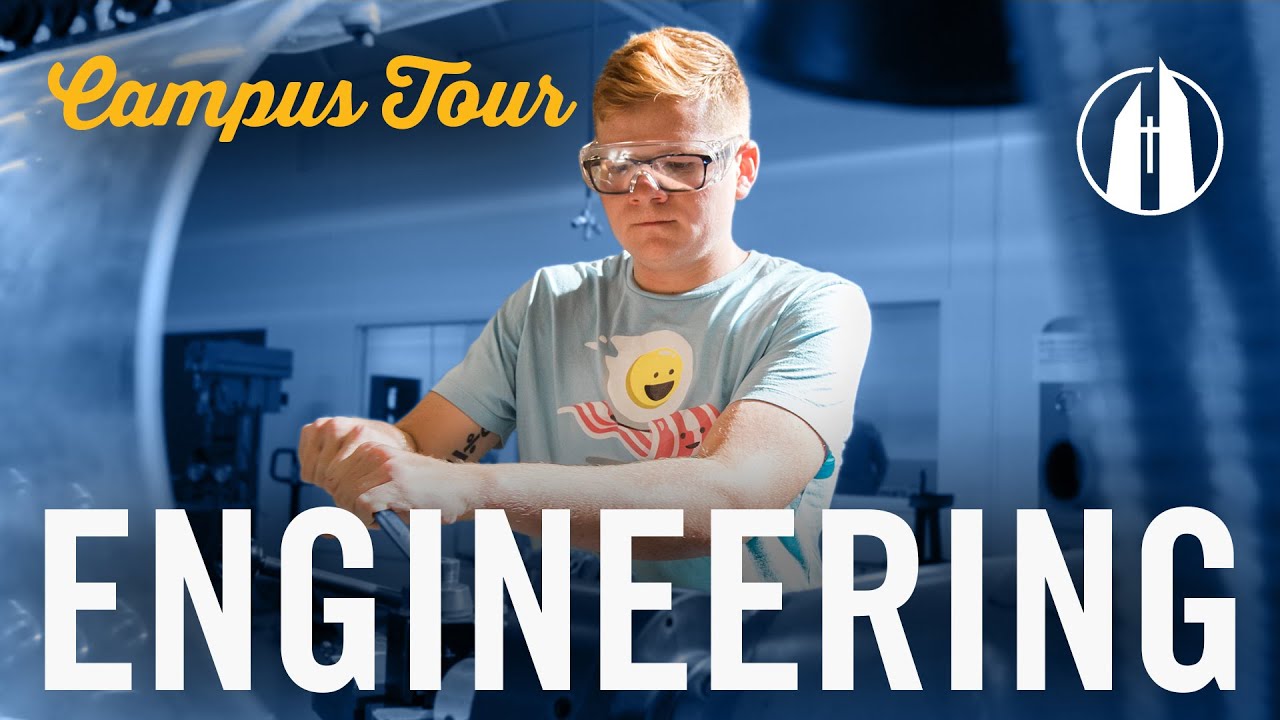 Why

Study Engineering at George Fox?
Interactive learning is emphasized throughout the program, regardless of your concentration.

Our faculty care about you as a person and will come alongside you to provide the support you need.

You will have access to our state-of-the art maker hub.

Our strong connections with industry are invaluable and open doors for internships during your college years and jobs after graduation.

We are dedicated to teaching an entrepreneurial mindset, encouraging you to explore your passions and ideas.

We offer numerous opportunities for you to gain experience in analyzing, designing and building devices.

Our emphasis on lifelong learning will serve you well beyond graduation, giving you a foundation to continue pushing yourself and pursuing what you are most passionate about.

You will find an outlet for designing solutions that meet real-world needs, setting the course for a fulfilling career.

As an Engineering major, you have the option to join George Fox University's honors program. This great books program will allow you to engage in active discussions with your peers and provide you with a challenging academic journey that informs your mind and deepens your spiritual walk.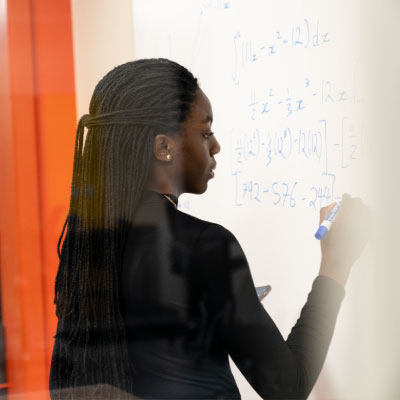 What

will I Study?

The breadth of our major encompasses all facets of the discipline, so your course of study will largely be determined by what concentration you choose. Common to all majors is Servant Engineering, in which they design a project to benefit an underserved community or individual.

All majors also enroll in Senior Design, in which they apply their knowledge and design skills gained through coursework to an industry-based project.

Other areas of study include:
How to identify, formulate, and solve open-ended problems
Application of science and mathematics
Engineering design
Embedded system development
Medical device design skills
The recording of biosignals and engagement with the body via bioinstrumentation
The integration of engineering with faith
Computer programming
Printed circuit board design
Program Distinctives
Maker Space: Where Innovative Ideas Come to Life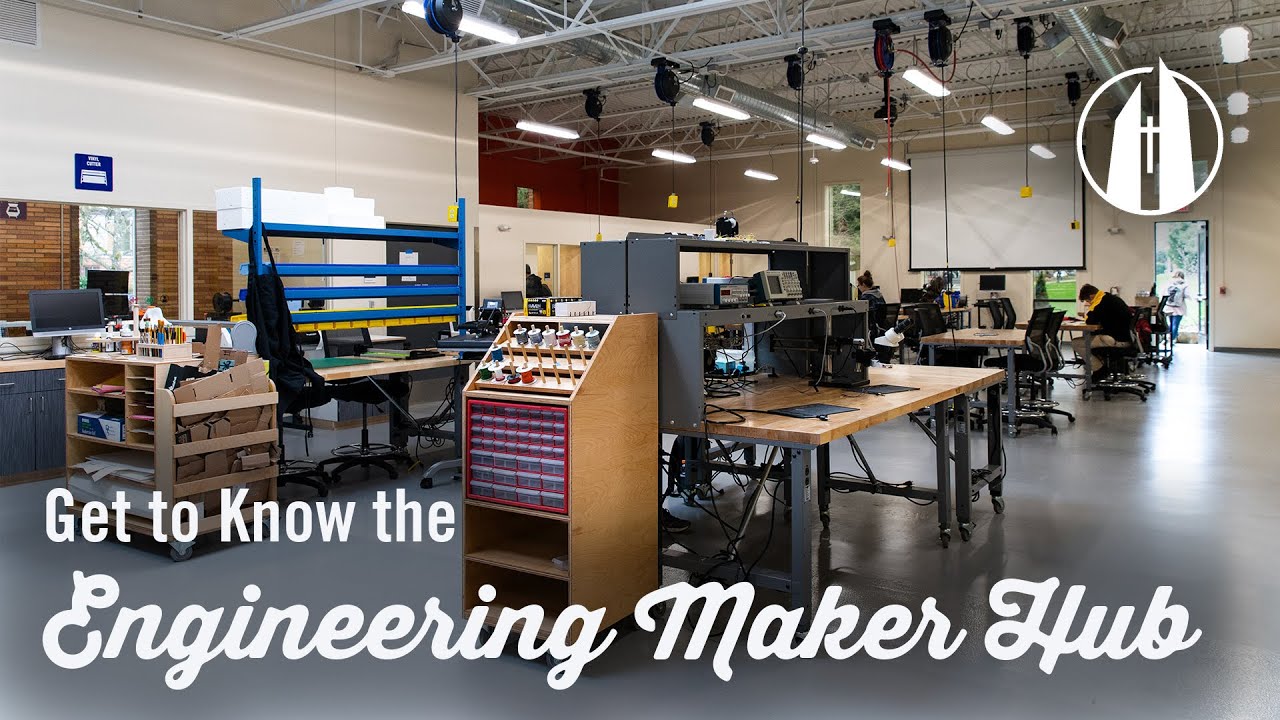 Study engineering with us and you'll spend plenty of time in our maker hub, a 16,000-square-foot work-space facility dedicated to the design, prototyping and fabrication of projects that support the educational, humanitarian and professional design aspirations of our students.
The facility includes:
A 24-station computing lab
Eight meeting rooms with 48-inch monitors
A wood shop with a large computer numerical control (CNC) router
A metal shop with a CNC milling machine
A welding shop
A paint booth
A prototyping lab with 3D printers and laser cutters, and
A PCB fabrication lab
These spaces surround an open configurable collaboration space known as "the Hub," a 6,000-square-foot area used by students representing a wide range of majors. It's equipped with workbenches and a variety of tools and equipment such as sewing machines, mobile computer stations, electronics lab equipment, and a large vinyl cutter.
Servant Engineering: Creative Solutions for the Underserved
We take seriously Christ's call to use our God-given gifts and abilities to serve others. To put that into practice, the Servant Engineering program is a core curricular requirement. In it, you will team up with industry professionals to research, design and deliver engineering solutions to address humanitarian needs.
All our third-year students work on interdisciplinary teams, creating solutions to significant technical challenges through a human-centered design approach.
Among our recent projects:
Clean cook-stove technologies for meeting the basic needs of refugees, impoverished people and communities in the developing world
Augmentative communication and physical therapy devices for patients and staff at the Providence Center for Medically Fragile Children in Portland
Design of a bridge at a ranch for fatherless youth in Yamhill, Oregon
An auto-resistive enhancement to an exercise bicycle for use in focused physical therapy
Ruggedized wheelchair designs for individuals suffering with cerebral palsy in the slums of Nairobi, Kenya
Creation of a prosthetic device to assist one of our own – an engineering student born with symbrachydactyly, a condition characterized by limb abnormalities
Taking on the World's 'Grand Challenges'
The world is in need of engineering solutions, and we at George Fox are answering the call by taking part in the Grand Challenges Scholars Program, a National Academy of Engineering (NAE) initiative created for the purpose of casting a vision of what engineering needs to deliver to all people on the planet in the 21st century.
With 14 goals in total – ranging from providing clean water and energy to reverse engineering the brain and providing energy from fusion – the NAE Grand Challenges Scholars Program focuses student research and professional development toward accomplishing this vision over the next century. 
Becoming a GCSP scholar at George Fox will give you the opportunity to do impactful research, coupled with deep reflection on the responsibility and implication of being an engineer and global citizen. It ties in to our departmental desire to foster empathetic and globally minded engineers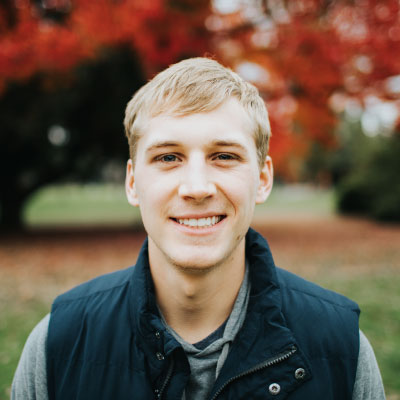 During my time at George Fox I've gained a lot of resilience and trust in my ability to push through challenges. It's been amazing to be in a place where the professors invest in me and show me by example how to use my engineering skills to serve God and my community.
What's

after George Fox

Job growth for engineers is expected to rise, according to the Bureau of Labor Statistics, due to an infrastructure that continues to age (civil engineering), the ever-increasing demand for highly skilled computer scientists, and the ability of electrical and mechanical engineers to develop and apply new technologies. "Job prospects may be best for those who stay abreast of the most recent advances in technology," notes the BLS.
Positions our engineering graduates have held
Electrical Failure Analysis Engineer, Intel
Electrical Engineer, Boeing
Embedded Software Design Engineer, Tektronix
Semiconductor Design Engineer, Teradyne
Reliability Engineer, Lattice Semiconductor
Various engineering positions, Daimler Trucks North America
Mechanical Engineer, Puget Sound Naval Shipyard
Applications Engineer, MCAD Technologies
Structural and Payload Engineer, Boeing
Development Engineer, Contech Engineered Solutions
Project Engineer, Anderson Construction
Civil Design Engineer, KPFF Consulting Engineers
Graduate schools our engineering students have attended
MIT (Mechanical Engineering)
Cal Poly (Electrical Engineering)
Johns Hopkins University (Biomedical Engineering)
Purdue University (Mechanical Engineering, Astronautics Engineering)
USC (Astronautical Engineering)
Virginia Tech (Biomedical Engineering)
CU Boulder (Electrical Engineering, Aerospace Engineering)
Wake Forest (Biomedical Engineering)
Montana State University (Mechanical Engineering)
UC San Diego
University of Oregon (Sports Product Design)
Oregon State University (Electrical/Computer Engineering, Civil Engineering, Mechanical Engineering)
University of Washington (Electrical/Computer Engineering, Mechanical Engineering)
University of Georgia (Electrical Engineering)
Boise State University (Electrical Engineering)
Portland State University (Electrical Engineering)
University of Rochester (Electrical Engineering)
Georgia Institute of Technology (Computer Engineering, Mechanical Engineering)
Michigan Tech (Mechanical Engineering)
Internships our engineering students have held
Teradyne, Portland
CUI, Portland
Intel, Beaverton, Oregon
Boeing, Seattle, Washington
Lattice Semiconductor, Portland
HP, Boise, Idaho
3D Systems, Wilsonville, Oregon
Tektronix, Beaverton, Oregon
Climax, Newberg, Oregon
Cascade Steel, McMinnville, Oregon
Biotronik, Beaverton, Oregon
Strength in Numbers
"Hey Todd, guess what day it is?"
That's the challenge student Evan Bonazzola playfully presents to physics professor Todd Curtis as the pair stand together in the weight room of the Hadlock Student Center on a Friday afternoon.
It's mid-April, and there is a cacophony of activity in Hadlock at the moment: students are working out, clanging weight machines and plodding on treadmills; a group is playing basketball downstairs, the piercing squeaks of their high tops and thumping dribbles punctuating the...