Music Facilities
Whether singing or playing in a choir, worship team, or symphony – or showcasing your acting talent on stage – you will find a home for performance at George Fox. We feature both a large-scale venue – Bauman Auditorium, once dubbed "one of the finest venues for music-making in this country" by the late James DePreist of the Oregon Symphony – and an intimate theatre in Wood-Mar Auditorium.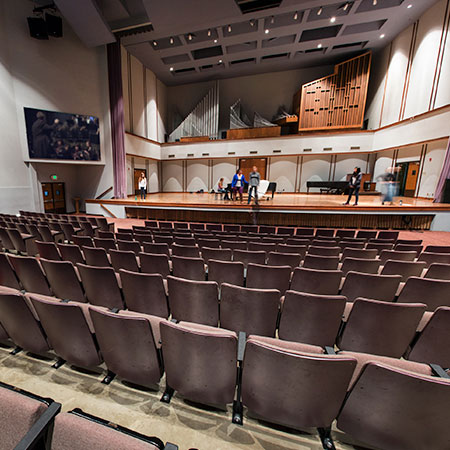 Constructed in 1982, Bauman is considered one of the finest performance halls in the Pacific Northwest. The Oregon Symphony annually performs here and has recorded here, thanks to the venue's quality acoustics. It features a large stage, an orchestra pit, a 37 rank Balcom and Vaughn pipe organ, and a seating capacity of 1,140. It is also home to the university's Bösendorfer "Imperial" Grand Piano.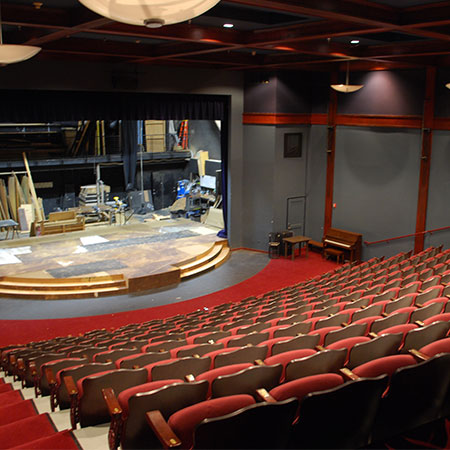 This 253-seat intimate theatre/recital hall, located in the Wood-Mar building, hosts the majority of our theatre department productions. Each seat has an excellent view of the large stage with a 20-foot-high proscenium arch. An enclosed control room at the rear of the venue houses the controls for state-of-the-art sound and computerized lighting systems.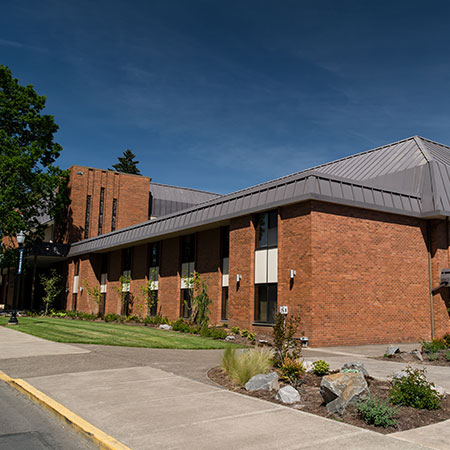 The Ross Center consists of two large rehearsal rooms, six classrooms, and 15 practice rooms for music and theatre students. It also houses music and theatre faculty offices, collaborative work spaces, and the box office. Ross is connected to Bauman Auditorium for easy movement of equipment to the stage for performances of all genres.
Ross Center and the performing arts office are open during the academic year, and the box office is open Monday through Friday from 9 a.m. to 3 p.m. during the school year.
Student use of Ross for practicing is granted to music majors and all students enrolled in applied lessons and/or music ensembles. Students have 24/7 key card access to practice rooms, the computer lab, and the piano lab.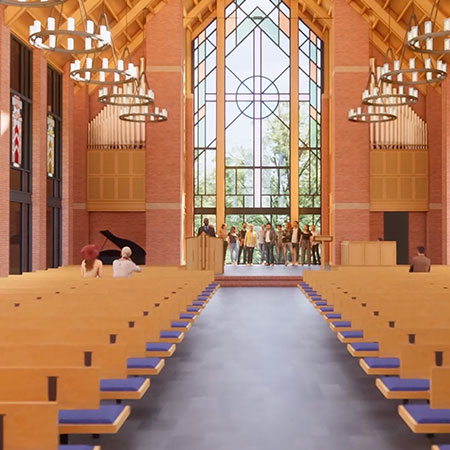 Coming Soon: Chapel
The university is currently in the process of developing plans for a new chapel on campus. The facility will serve as a venue for special services, events, concerts and student recitals. More details to come!