September 5-8, 2024
The C.S. Lewis Initiative presents The Inaugural Undiscovered C.S. Lewis Conference.
Join us for this multi-day event showcasing lesser-known scholarship on Lewis (from our keynote speakers and dozens of short papers), theatrical productions, an exclusive pre-screening of a Lewis and Tolkien documentary, and much more. The Undiscovered C.S. Lewis Conference celebrates the camaraderie, imagination, and faith of this great author and the many scholars and enthusiasts who follow in his footsteps. We can't wait to see you here!
Speakers
Planet Narnia Revisited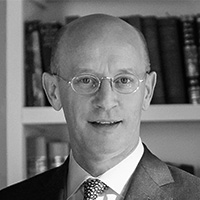 Dr. Michael Ward is an Associate Member of the Faculty of Theology and Religion at the University of Oxford and Professor of Apologetics at Houston Christian University. He is the author of the award-winning and best-selling Planet Narnia: The Seven Heavens in the Imagination of C.S. Lewis (Oxford University Press) and of After Humanity: A Guide to C.S. Lewis's The Abolition of Man (Word On Fire Academic, 2021); he co-edited The Cambridge Companion to C.S. Lewis (Cambridge University Press) and presented the BBC television documentary, The Narnia Code. On the fiftieth anniversary of Lewis's death, Dr Ward unveiled a permanent national memorial to him in Poets' Corner, Westminster Abbey, London. He played the role of Vicar in the film 'The Most Reluctant Convert: The Untold Story of C.S. Lewis.' In real life he is a Catholic priest, assisting at Holy Rood Church, Oxford, alongside his work as an academic.
What Did Tolkien Really Think about Narnia?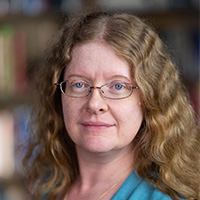 Dr. Holly Ordway is the Cardinal Francis George Professor of Faith and Culture at the Word on Fire Institute and Visiting Professor of Apologetics at Houston Christian University. She holds a PhD in English from the University of Massachusetts Amherst and is a Subject Editor for the Journal of Inklings Studies. She is the author of Tolkien's Modern Reading: Middle-earth Beyond the Middle Ages, which received the 2022 Mythopoeic Scholarship Award in Inklings Studies. Her book Tolkien's Faith: A Spiritual Biography was released in 2023, in time for the 50th anniversary of Tolkien's death.
"Never Trust a Philologist": Lewis, Tolkien, and the Oxford English School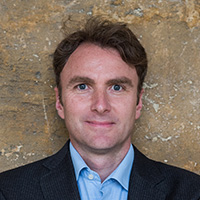 Dr. Simon Horobin is Professor of English Language and Literature and Fellow and Tutor in English at Magdalen College, University of Oxford. He has published widely on Medieval Literature and the English Language. He has lectured to a variety of audiences on C.S. Lewis and has published articles on Lewis's scholarly writings. He is the author of C.S. Lewis's Oxford (Bodleian Publishing 2024), which examines the role that Oxford, its colleges, libraries, chapels, common rooms and pubs, played in fostering the work of one of the twentieth century's most influential writers and thinkers.
C.S. Lewis in America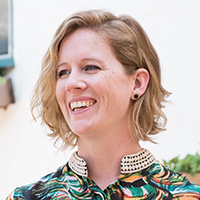 Dr. Stephanie L. Derrick is an award-winning historian of religion in the modern era, with a special interest in book and publishing history in Britain and America. She is the author of The Fame of C. S. Lewis: A Controversialist's Reception in Britain and America (Oxford University Press, 2018) and editor of Chasing Paper: Critical Reflections on Christian Books and Publishing (Cascade Books, 2021).
Lewis the Expert Communicator: New Discoveries from His Writing and Speaking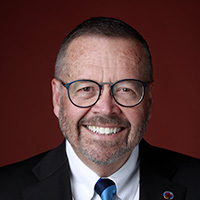 Dr. Steven A. Beebe is Regents' and University Distinguished Professor Emeritus of Communication Studies at Texas State University. He is author and co-author of fourteen books (with editions totaling more than 85 books) that have been used at hundreds of colleges and universities throughout the world. Dr. Beebe has been a Visiting Scholar at both Oxford University and Cambridge University and was elected a permanent member of the Common Room of Wolfson College, Oxford University. He made international headlines when conducting research at Oxford University where he discovered an unpublished manuscript written by C. S. Lewis that was the partial opening chapter of a book that was to be co-authored with J. R. R. Tolkien. The National Speaker's Association has named him Outstanding Communication Professor in America.
Lewis the Rubbish Administrator: Unpublished Vice President Records at Magdalen College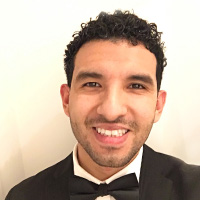 Dr. Jahdiel Perez is a Postdoctoral Fellow in the Department of Humanities at Villanova University. In 2023, Perez earned his DPhil in Theology and Literature at the University of Oxford. His dissertation, supervised by Alister McGrath and Michael Ward, analyzed how C.S. Lewis reconciled joy and sorrow throughout his theological writings. While at Oxford, he was President of the Oxford C.S. Lewis Society and a Doctoral Fellow with the OCCA Oxford Centre for Christian Apologetics. Perez lives near Philadelphia, PA with his wife Wendy and two-year-old son Jezekiel.
Theatrical Productions
Tickets will be available for purchase by the public.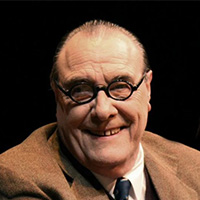 David Payne's "An Evening with C.S. Lewis"
Critics have said that Payne's one-man show is "extraordinary," "a must-see," and "a masterclass." He "has become the world's foremost actor in the world of Lewis," having "performed as CS Lewis in more than 1,000 productions, in front of nearly 750,000 people."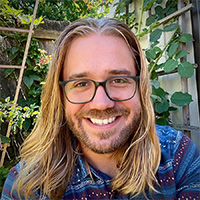 George Fox Theatre Professor Ben Tissell is producing an original, yet-to-be-announced, C.S. Lewis production. He has acted with the Portland Center Stage at the Armory, Third Rail Repertory, Portland Playhouse, Broadway Rose Theatre, and other theatre companies.
Call for Papers
Scholars are invited to submit proposals of 300 to 500 words by March 31, 2024. Proposals should be for 20-minute papers in one of the six categories of our general theme "the undiscovered C.S. Lewis":
historical studies that set Lewis in his own time,
reassessments that question, contest, reaffirm, or clarify previous interpretations of his work or biography,
comparative studies of Lewis and other thinkers and writers,
[re]assessments of Lewis's work in light of our contemporary situation,
explorations of his lesser-known material, and
presentations of previously unpublished material by Lewis.
Acceptable submissions include but are not limited to the following disciplines: history, biography, literature, philosophy, theology, apologetics, ethics, political science, cultural studies, and rhetoric.
Proposals not specifically focused on Lewis but advancing scholarship on other Inklings or related writers are also welcome.
*Of note: In support of a working group on Lewis, Tolkien, and war convening simultaneously with the general conference, paper proposals examining these authors through the themes of war, martial character, military virtue, peacemaking, and war ethics, each broadly conceived, are also encouraged.
As a public-facing academic conference, we invite papers that are scholarly but accessible to a wider public audience. Submissions are welcome from scholars at every career stage, and limited scholarships are available for students and independent scholars.
Email submissions for peer-review consideration to undiscoveredlewis@georgefox.edu by March 31, 2024. Questions or inquiries prior to submission regarding the suitability of works may be directed to Dr. Jason Lepojärvi, jlepojarvi@georgefox.edu.