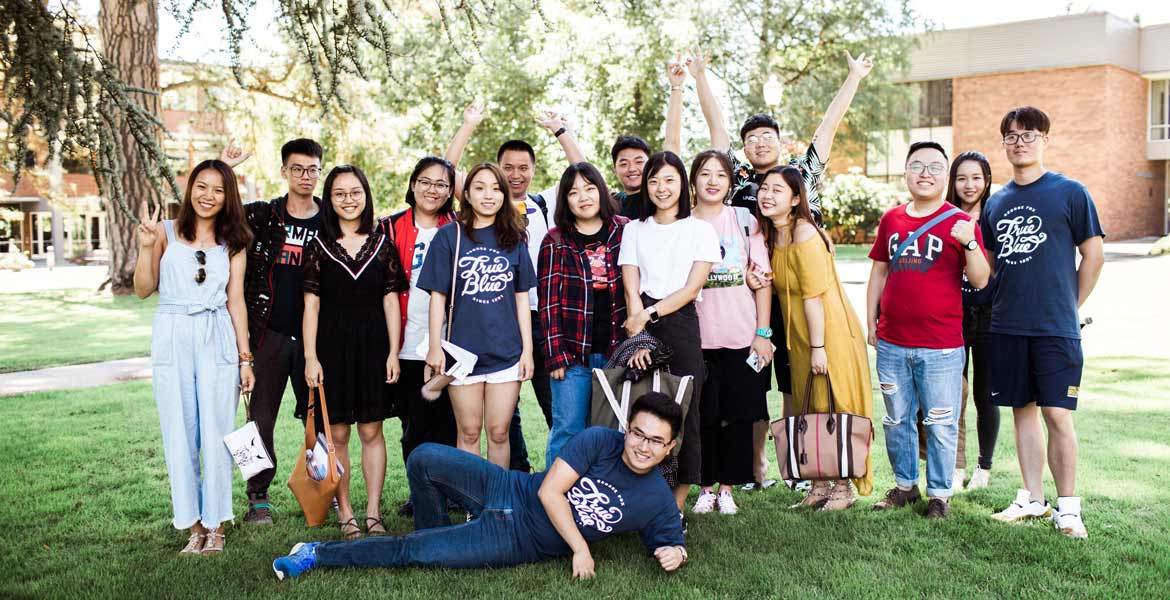 Orientation & Getting Started
Welcome to George Fox!
We're excited you have joined our community and are looking forward to getting to know you! Below are some details about the orientation process and our Welcome Weekend event, where we welcome all of our incoming students to campus for the start of a new academic year.
International Student Orientation
International student orientation takes place the Thursday before classes start. You should plan to be at the event from about 9 a.m. to 6 p.m. If you are living on campus in the fall, you can move into your residence hall on Wednesday.
This orientation is for both undergraduate students, as well as graduate and doctoral students. It is required for all F-1 students who are attending George Fox for the first time.
What Is Covered:
Greetings and introductions
Morning prayer
Introduction to MyGeorgeFox and Canvas (university portals used to manage your class schedule and accounts, among other things)
Enrollment and health forms, as well as immunization records
Campus tour
Class registration and academic advising
Introduction to a Christian campus
Immigration regulations
Employment
Meeting other international students
Orientation will also be a time to take care of getting your mail key, cover health insurance and U.S. medical systems, and discuss bank accounts and cell phones. Lunch is provided.
What to Bring to International Student Orientation 
Your passport, visa, I-20, immunization records, and money for your first few days and for opening a bank account
Your first semester's payment to George Fox (if you have not already paid) 
Something to take notes with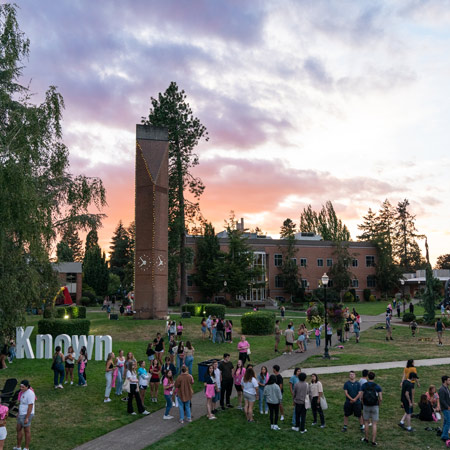 Welcome Weekend 
We invite all new undergraduate students to attend Welcome Weekend activities with all incoming students, both international and domestic. International student orientation starts the Thursday before Welcome Weekend. Both events are required and helpful in transitioning to college in America. 
Visit the Welcome Weekend site for specifics on dates and activities. Here are some guidelines to keep in mind:
Please plan to arrive no earlier than the Tuesday before Welcome Weekend.
If you would like, airport pick-up may be available. To find out if this service is available, contact Kerry Ford at fordk@georgefox.edu.
If you prefer, you may hire a shuttle or taxi to drive you to campus. There are shuttle and taxi services available at a cost.
If you have questions or concerns before your arrival, please feel free to email Kerry Ford at fordk@georgefox.edu.