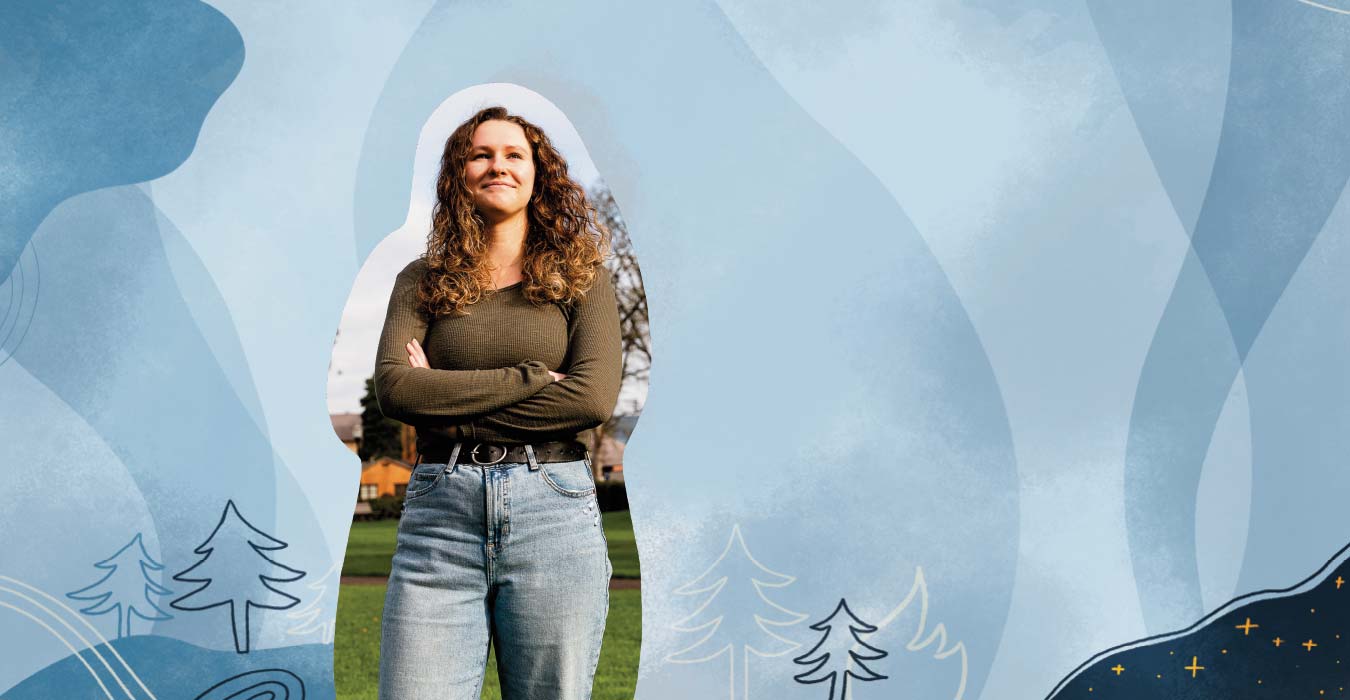 Be Known Illustrated: Sierra Scholtes
When a tragic fire destroyed Sierra's family home, the George Fox community surrounded her with love and encouragement.
Last summer my family was impacted by the LNU Lightning Complex fires in California. We lost the only home I have ever known two days before I had to drive up to Fox to start the fall semester. It was incredibly challenging for me to leave my family so soon after this terrible event. I had to drive away knowing that my parents and younger brother didn't have a place to call home and were sleeping on friends' couches.
I sent an email to two of my nursing professors, Andrea and Catherine, letting them know what had happened. I think I did it more out of shock than seeking comfort. They both reached out to me and even contacted the spiritual life office so they too could connect with me. Rusty, one of our campus pastors, called me and prayed with me as I drove the eight hours back to Oregon. It was something I didn't know I needed, but it put me at such ease knowing that someone was out there who cared.
My professors could have stopped there, but both of them met with me in person despite COVID restrictions and gave me a hug. Throughout the semester they continually checked in with me and offered to connect me to other resources should I want them.
When all of the fires erupted here in Oregon, I was faced with feelings of anxiousness and restlessness that I have never experienced before. I didn't realize that the smell of smoke would make me feel so uneasy. I had such a hard time focusing on school and wished with all my might that I could just go home. I felt like the fires and smoke were everywhere – truly a suffocating experience. During this time both my professors and Mitzi from housing reached out to me to check in. They knew that I would probably be uneasy with the smoke and took the time out of their day to see how I was doing.
I've always liked my professors at Fox, but simply thought the Be Known promise had to do with them knowing my name. The support I have received during this tragic period of my life has shown me that the Be Known promise at Fox is real and that God is walking with my family and me every step of the way. I can't imagine going to any other school. Even though my home in California is gone, I feel so incredibly blessed to call Fox my home too.
Sierra Scholtes
Major: Nursing
Year: Senior
Hometown: Vacaville, California