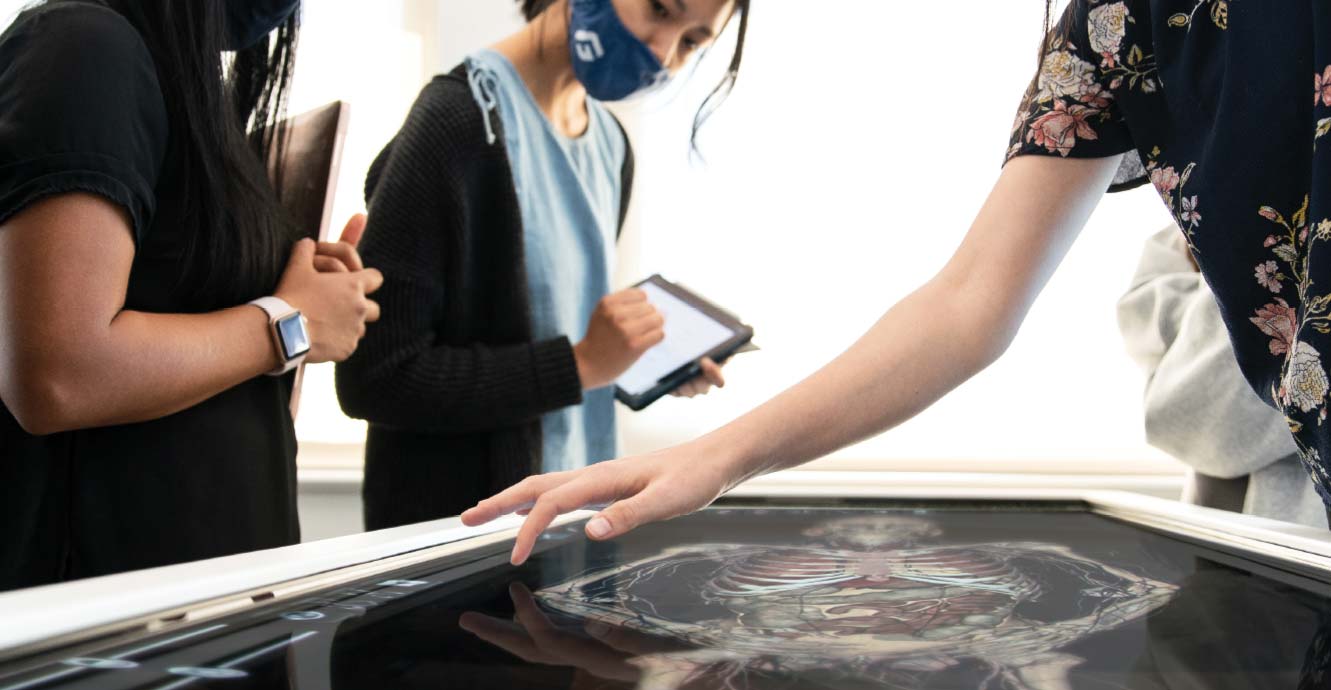 The Cutting Edge
Everyone remembers dissecting a frog in their high school biology class. Times certainly have changed! Today, students in the university's new physician assistant (PA) program use an Anatomage Table to simulate cadaver dissection.
Known as the most technologically advanced 3D anatomy visualization and virtual dissection tool available, the Anatomage Table is being adopted by many of the world's leading medical schools and institutions. And while it costs about as much as a luxury sports car, the results are priceless.
"This technology and approach allow us to teach human anatomy that is real, reusable and accurate without the mess, expense and difficulties of cadaveric dissection," explains program director Curt Stilp.
For PA students, it's a great time to pursue this master of medical science degree – and not just for the cutting-edge tech they have access to at the university's new Medical Sciences Building. Physician assistant ranked No. 1 among all career paths in the 2021 U.S. News Best Jobs Rankings.