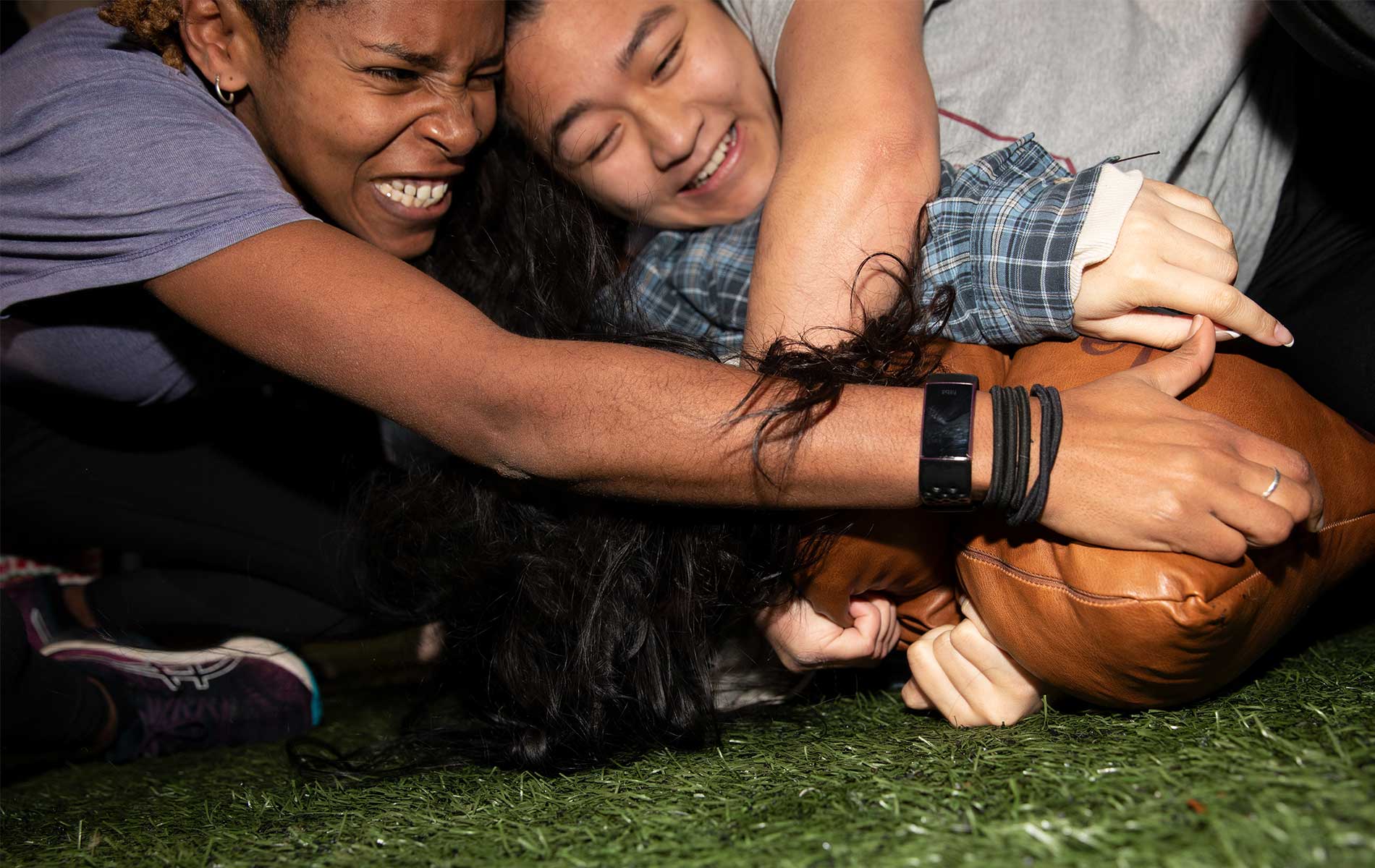 The Bruin Brawl is Back
It's the university's oldest and oddest tradition, dating back to the 1890s, when students began to steal a taxidermied bear skin from the campus museum and "flash" it on their class day.
Over the years the tradition grew and became a beloved part of campus culture, with students jumping into an often-muddy pile of humanity in the hopes of wrestling away a leather "Bruin Jr." for class bragging rights. Bruin Jr. has been taken on a Juniors Abroad trip, tossed from a helicopter, and even flashed by former President David Brandt from the back of an ambulance.
But in recent years, the tradition had nearly died out. Most students had never participated in or even heard of the Bruin Brawl.
Then, a spark. Student government leaders, intrigued by the tradition, asked to bring it back. Insurance coverage was reviewed, lawyers were consulted, and release forms were drawn up – all the typical things required to have a little fun in 2023. And on a chilly night in late January, the Bruin Brawl was back.
It wasn't a traditional brawl – the muddy melee on the quad, often in the dark of night, that alumni from decades past had grown to love. It took place on the football field, lights on, with the goal of carrying Bruin Jr. to your class's corner of the end zone rather than off campus. Students on the edge of the action posted real-time social media updates. Above the fray, a drone captured video footage. After about an hour, the freshmen came out on top, winning both the men's and women's competition.
Alumni who saw photos on social media commented that it wasn't the same. There's no doubt they are right. But don't tell that to the hundreds of spectators and three dozen or so participants who came away bruised, scratched and sweaty – all with big smiles on their faces.
A few months later, right before finals week in April, a second brawl took place – this time with a more traditional feel. A police vehicle pulled up to the quad, lights flashing, and removed a student from the back. He flashed Bruin Jr. and the brawl was on.
Senior Tierney Zubchevich had watched the first Bruin Brawl back in January and was tempted to participate, but didn't. This time, when it was the women's turn to compete, she jumped in, eventually pulling Bruin Jr. free and sprinting away from the pile to victory.
"I needed that," she could be heard saying as she walked away, pulling chunks of mud from her hair.
For a little while the stress of finals, graduation and job interviews had all melted away, and a lasting college memory was made. And in moments like that, the Bruin Brawl tradition lives on.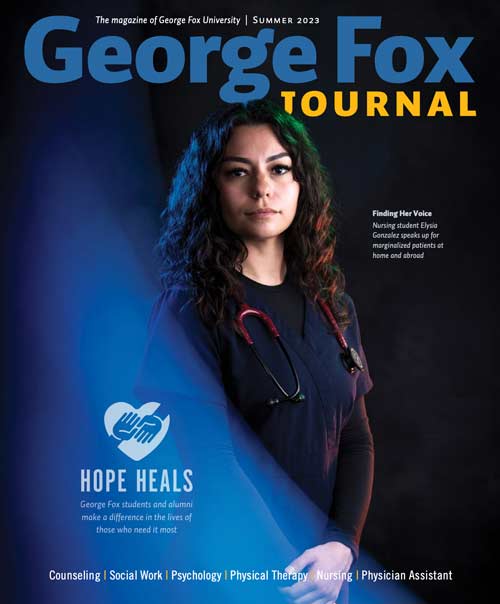 Looking for more?
Browse this issue of the George Fox Journal to read more of the stories of George Fox University, Oregon's nationally recognized Christian university.