Headed to the Hall
Five individuals and two teams will headline the George Fox University Sports Hall of Fame induction ceremony on Sept. 29 during homecoming weekend.
Mike Watts (Track & Field, 1983, 1985-87): The 1983 NAIA District II champion in both discus and javelin, an All-American, and a 1987 NCCAA national champion in the discus, Watts remains on the university's top-10 list for shot put and discus.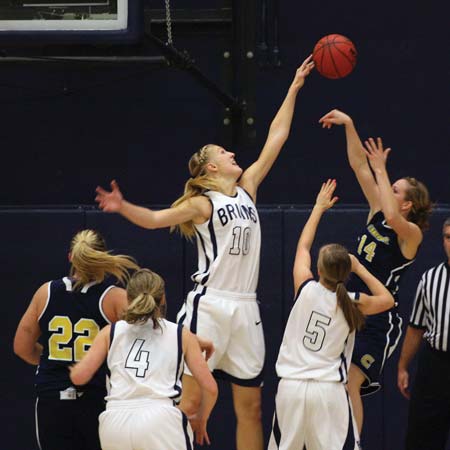 Hannah (Munger) Williams (Women's Basketball, 2009-13): With three All-American honors and 25 appearances in the Bruin record books, Williams ranks third in career points, third in career rebounds, first in career blocks and second in career field goal percentage. She was the 2011 D3hoops.com West Region Player of the Year.
Brianna (Nap) McGinn (Women's Golf, 2007-11): A WGCA Second-Team All-American, NWC Tournament medalist and NWC Player of the Year, McGinn helped the Bruins win the 2011 NWC championship and qualify for two NCAA national tournaments.
Beth Stam (Track & Field, 2009-13): A national javelin champion and three-time All-American, Stam was the 2013 NCAA Division III West Region Women's Field Athlete of the Year. Her name appears eight times in the indoor/outdoor track record books.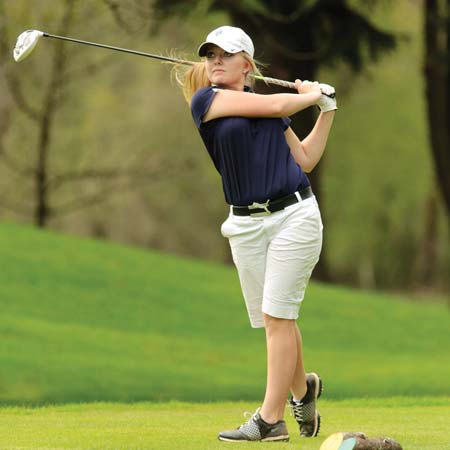 Kelsey Morrison (Women's Golf, 2010-13): A three-time WGCA All-American, a two-time NWC Player of the Year and a PING WGCA Division III Player of the Year, Morrison holds multiple program records.
2010 Women's Golf Team: This groundbreaking team claimed the first NWC championship in program history, finished eighth at NCAA nationals and boasted three All-NWC golfers.
1979 Women's Track Team:
As the first Bruin women's track team to win a conference/district title, they set numerous George Fox indoor and outdoor records while dominating the Women's Conference of Independent Colleges meet.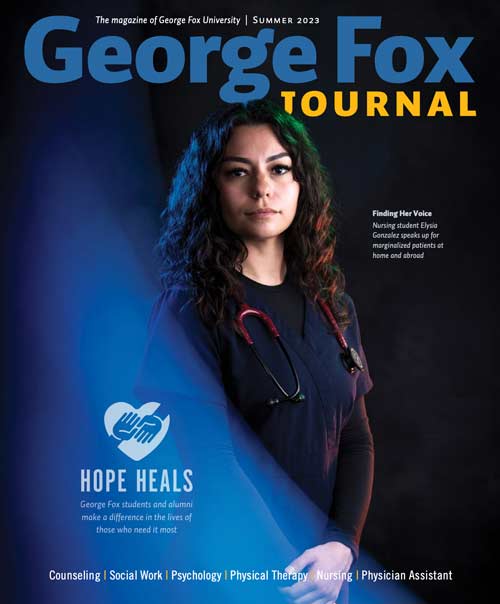 Looking for more?
Browse this issue of the George Fox Journal to read more of the stories of George Fox University, Oregon's nationally recognized Christian university.