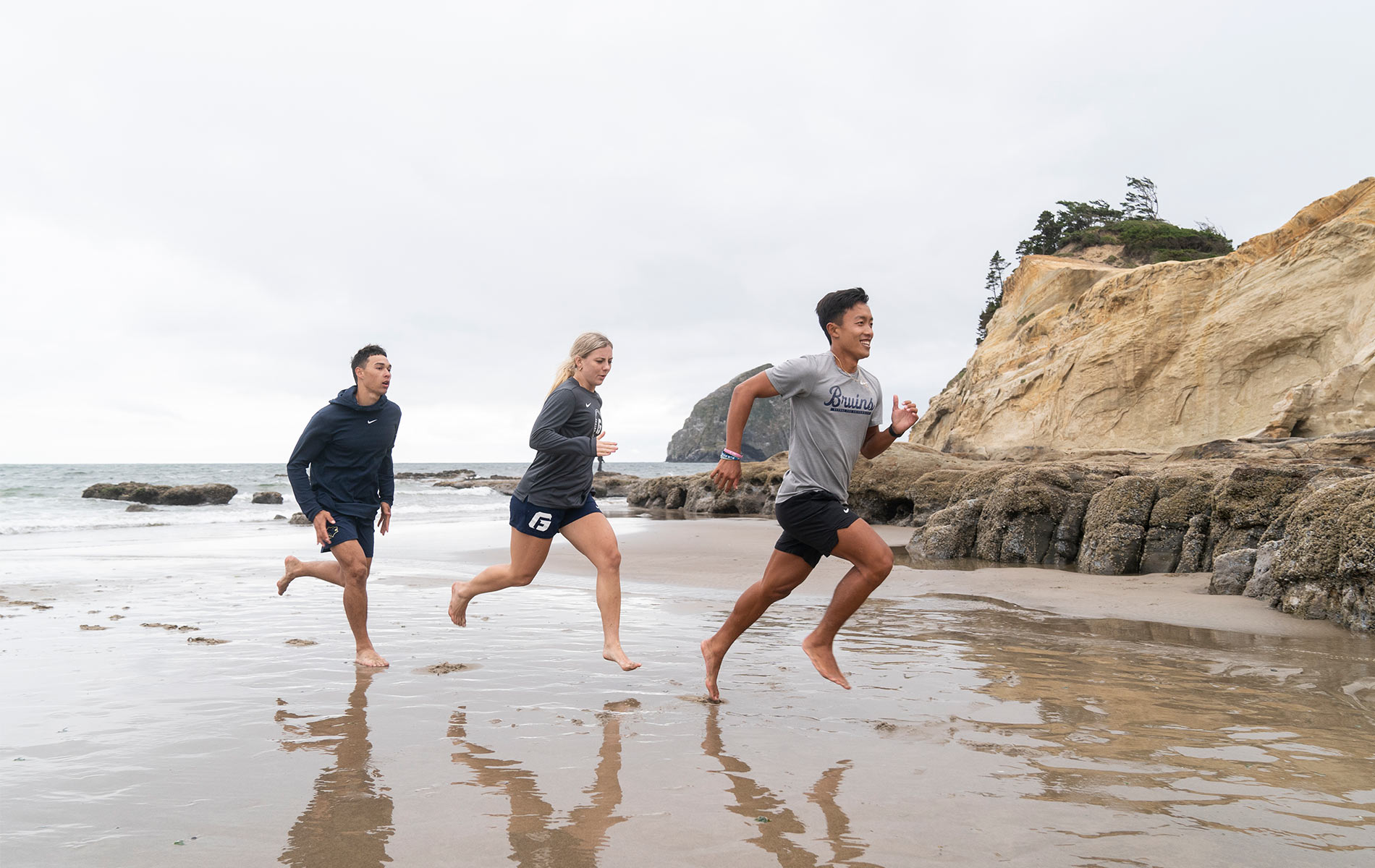 Best in the Northwest – Back-to-Back
Last year George Fox won its first-ever McIlroy-Lewis All-Sports Trophy, awarded to the top school, based on cumulative team performance, in the Northwest Conference. In the 2022-23 academic year, the Bruins did it again, cementing the university's status as one of the premier athletic programs in the region.
George Fox outpaced second-place Whitworth by a margin of 262 to 242, with the outcome in doubt in the final weekend of the season. But the Bruins prevailed, thanks in part to conference championships in men's tennis, women's golf, women's lacrosse, men's and women's track and field, and men's and women's cross country. Remarkably, all seven conference champions repeated their victories from the previous year.
In addition to conference championships, the football program won eight games and finished second in the conference, the men's basketball team qualified for its first conference tournament since 2017, the women's lacrosse team won the first lacrosse tournament in conference history, and the track and field teams totaled 16 individual champions en route to their sixth straight NWC title sweep.
Additional individual accolades included one NWC Player of the Year, two Freshman of the Year, one Offensive Player of the Year, one Defensive Player of the Year and seven Coach of the Year honorees. Beyond the field of play, the Bruins achieved a cumulative GPA of 3.37 and had 283 NWC Scholar-Athlete performances.
The unprecedented success in back-to-back seasons required contributions from each and every team, says Athletic Director Adam Puckett. "This trophy doesn't just represent the success of one or two sports, but rather the overall accomplishments of the entire athletics program at George Fox University."
When you're a Bruin,
the Northwest is your playground.
Last year, when George Fox won the Northwest Conference all-sports trophy for the first time in school history, it seemed like the perfect opportunity to shout it from a mountaintop. Literally.
To celebrate, student-athletes were invited to participate in an epic photo and video shoot experience, featuring four iconic Oregon locations that represent the best the Northwest has to offer: the majestic Mt. Hood, the rugged and beautiful Oregon Coast, the towering cliffs of Smith Rock, and just for good measure, the state's biggest city, Portland, with its scenic waterfront as the backdrop.
Four locations, 32 student-athletes, 718 miles driven, one unforgettable adventure.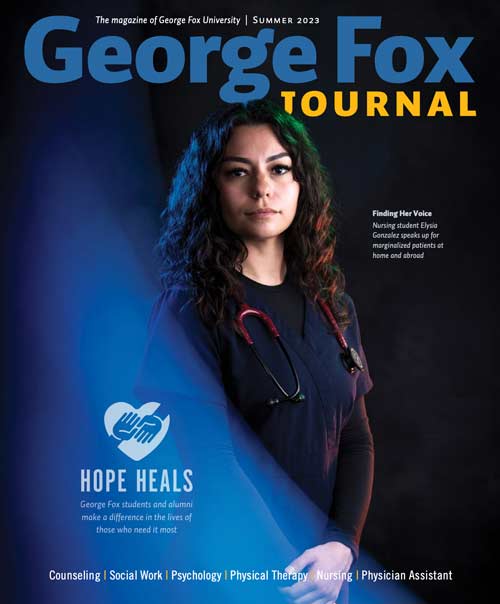 Looking for more?
Browse this issue of the George Fox Journal to read more of the stories of George Fox University, Oregon's nationally recognized Christian university.