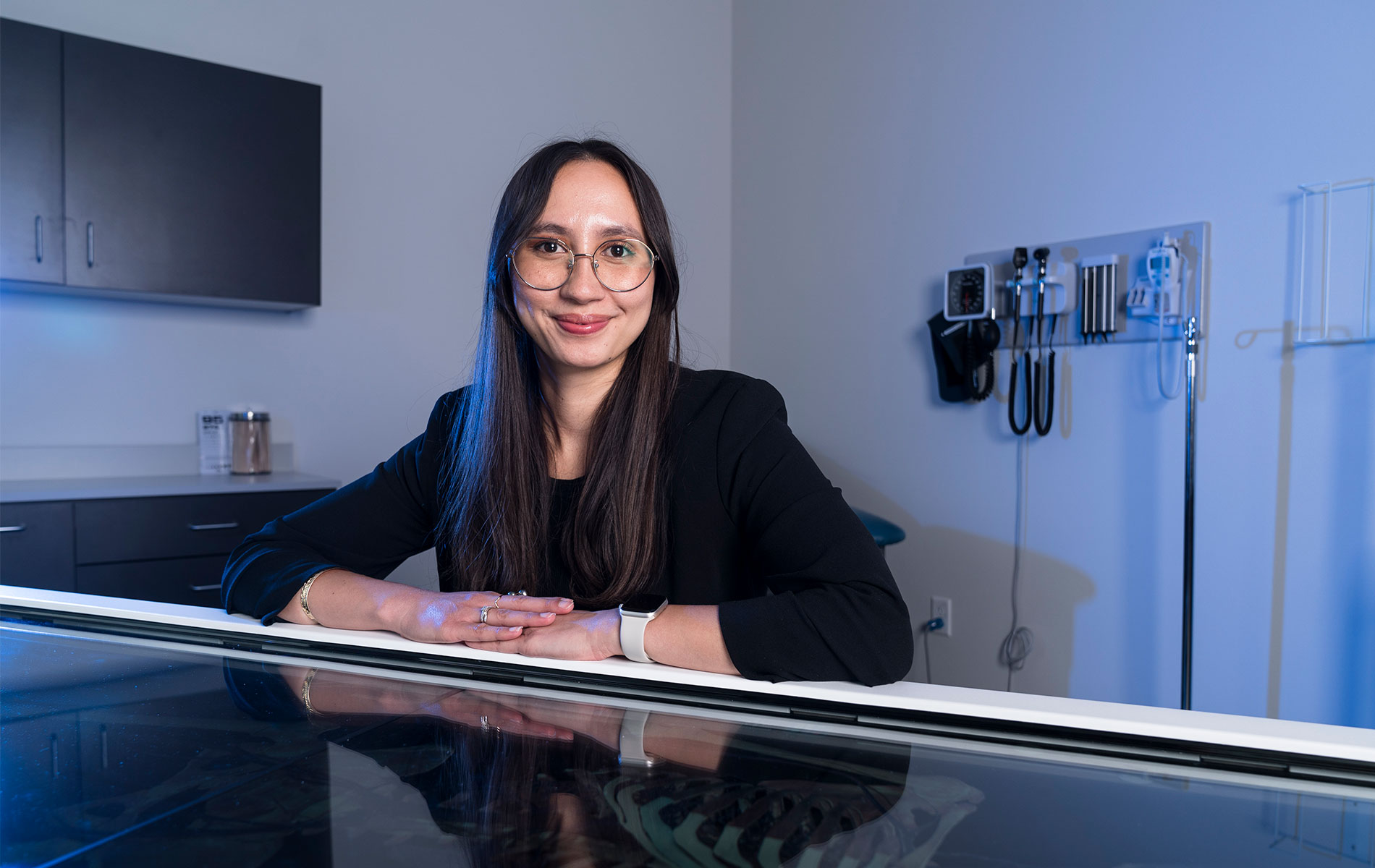 'If you take care of the community, it will take care of you'
Tia Kinilau draws from her Hawaiian roots to extend care to patients, with the dream of returning home to help bridge the gap in accessible care By Rachel Brumfield
Tia Kinilau knew she wanted to go into healthcare in high school. Math and science were her strongest subjects, but her desire to help others resonated more deeply. She had experienced firsthand what a difference it could make.
As a junior in high school, Kinilau tore her ACL and meniscus playing soccer. For a teen who loved sports and staying active, it was a major setback. Her recovery took months, involving surgery and hours of physical therapy.
"I have the 'kuleana' – the responsibility – to go back home someday and take care of the people of my community."
Luckily, through the process she encountered medical professionals who went above and beyond. Her orthopedic surgeon, in particular, stood out.
"She gave me the best care ever, and really treated me like I was her own family," she recalls. "It made me want to be able to be in that position to treat others how she treated me."
Laulima

("Many Hands")

Growing up in Oahu, Kinilau always felt deeply connected to her community. She came from a big family and attended a high school for native Hawaiians.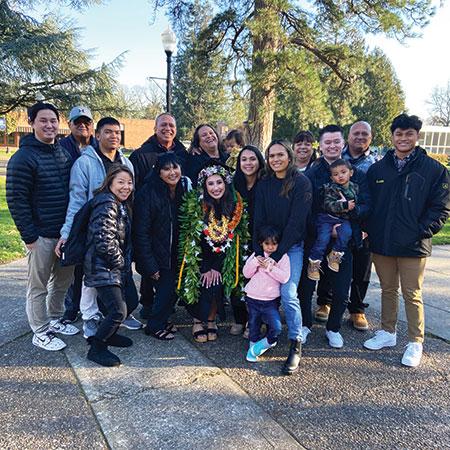 "It was a tight-knit community," she says. "I always had people to support me. Growing up like that, in this space that I loved, just gave me the support that I needed to pursue this career in medicine."
From an early age, Kinilau felt a shared sense of the values rooted in her Hawaiian heritage. Throughout childhood she saw her dad, a native Hawaiian, and others in her community exemplify a collective responsibility to care for others and the land.
"Hawaiian values have been in my heart since I was a child," she says.
"For example, 'laulima' literally means 'many hands.' It means to work together and support and strengthen your community. 'Malama' means to focus on the needs and well-being of others. 'Kuleana' means we have the responsibility to do so. These values, along with many others, have been ingrained in me since I was young."
While earning her undergraduate degree in public health and biology, Kinilau heard about the physician assistant (PA) field for the first time. As a profession dedicated to providing accessible care to the community, it felt like the right fit.
She began working as a medical scribe at a family clinic to become a competitive candidate for graduate school. This gave her a close look at the day-to-day work of a PA, further solidifying her confidence in the career and sparking her interest in primary care.
Kuleana

("Responsibility")

For Kinilau, being a PA allows her to do exactly what she set out to do: help people in the community. After graduating as part of the George Fox physician assistant program's first class, she landed a job at Bridgeport Family Medicine, a private practice family clinic where she completed two rotations as a student. As she settles in and gains experience, her community back home remains in her heart.

"With the knowledge that I gained through school, I have the 'kuleana' – the responsibility – to go back home someday and take care of the people of my community," she says.

Her dream is to eventually return to Hawaii and give back to the community that raised her. Oahu, where she grew up, is home to many who are medically underserved. And studies have shown that native Hawaiians, in particular, face numerous health disparities and exhibit higher rates of chronic disease and mortality than other populations.

Kinilau witnessed the gap in healthcare firsthand when her grandfather's health was failing.

"He did not receive the healthcare that he – and all people – deserve," she says. "I would like to make a difference there and make sure what happened to him does not happen to others."

With such a huge need for accessible care, physician assistants like Kinilau are an essential part of the solution.

"It's our responsibility to give back to our community," she says. "For Hawaiians, it means a lot of teamwork. You treat each other like family – even if someone is a stranger, you treat them like family."

Like the orthopedic surgeon who helped her through a tough recovery, Kinilau hopes to extend a sense of family to her patients. It's the value she saw embedded in her community growing up. "You see where help is needed and take initiative," she says.

"If you take care of the community, it will take care of you."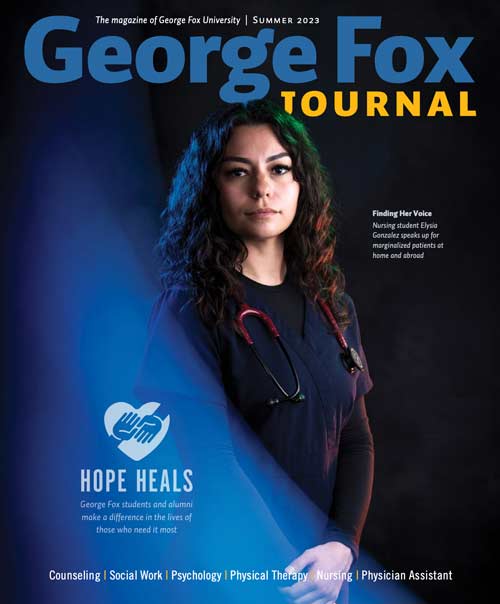 Looking for more?
Browse this issue of the George Fox Journal to read more of the stories of George Fox University, Oregon's nationally recognized Christian university.