Robin Ashford

,

MS

Digital Learning, Research & Instruction Librarian

Head of Portland Center Library

Research Help Areas
Adult Degree Programs, Counseling, Education (Grad), Social Work (Grad)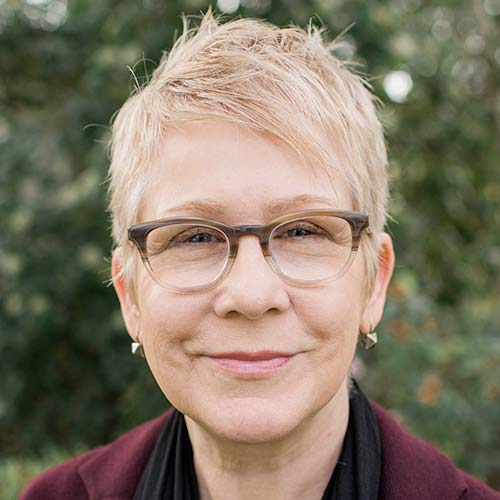 Office: Portland Center Library
Office Hours: Avail Online & In-person
It's a pleasure to work at George Fox University as part of the library faculty team. I started as a George Fox employee on the Newberg campus in 1995. After leaving the university to complete a graduate degree, I returned to Fox in my current position in 2007; I have worked at George Fox now for over 20 years!
I thoroughly enjoy working with students and faculty online and in person at the Portland Center. Serving on departmental teams with excellent faculty and staff colleagues to best meet the needs of those we serve is an additional bonus. 
Academic Background
MS, Library and Information Science, University of Illinois at Urbana–Champaign; BA, Management & Organizational Leadership, George Fox University - CV
Expertise and Research Interests
My primary liaison responsibilities are for the College of Education, Graduate School of Counseling, MSW, and Adult Degree Programs. In addition, I serve as the project manager for the library's Textbook Affordability Program. I also teach online as an adjunct at George Fox. 
My research interests include: emerging technologies, future of higher education, mobile devices, educational technology, social media, virtual & augmented reality, wearables, open educational resources, The Amazon Effect, the future of work, Google, Apple, chocolate …
Outside the Classroom
I have two grown children and enjoy living, working, hiking, gardening and volunteering in beautiful Portland, Oregon.